The Real Story Behind Rick Springfield's 'Jessie's Girl'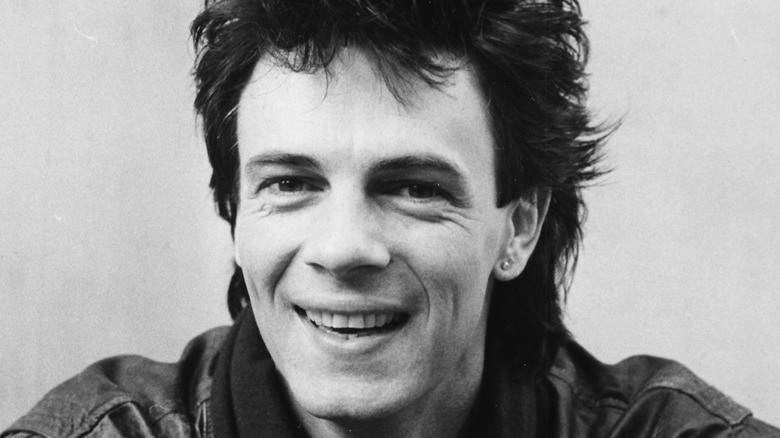 Dave Hogan/Getty Images
Australian actor and singer Rick Springfield has only had one song top the American Billboard charts, but it's a really good one whose popularity and notoriety continues 40 years later. Springfield's song "Jessie's Girl" was a single off his 1981 album "Working Class Dog." At the time of its release, Springfield was better known in the United States as an actor; he played Dr. Noah Drake on the soap opera "General Hospital" and was a bit of a heartthrob. Per Billboard, "Jessie's Girl" took 19 weeks to hit No. 1 but did so on August 1, 1981, the same day MTV launched as a cable channel. Per Entertainment Weekly, the song went on to win Springfield a Grammy for Best Male Vocal and the singer released 15 more top 40 singles before 1988. 
So who was Jessie and did he know Rick Springfield was after his girl? In 2018, speaking before an audience at the Grammy Museum as he promoted his 19th album, "The Snake King," Springfield spilled the tea on the awkward-sounding situation, as reported by Yahoo. He and the real-life Jessie, who was actually named Gary, and Jessie/Gary's girl met while taking a stained-glass art class in Pasadena, California. "I started going to stained-glass class, and there was this girl in the class, and she was stunning and hot and everything. But she had a boyfriend. His name was Gary." 
Jessie's girl was actually ... Gary's girl?
Shutterstock
Per Yahoo, Springfield went on to point out that the details of his meeting with the couple that inspired "Jessie's Girl" were so specific that it shouldn't have been hard to them to track him down if they'd wanted to do so. "If someone was in a stained-glass class in 1979 in Pasadena and his name was Gary, and he had a hot girlfriend, you got to put the things together, right? No one's ever contacted me, but Oprah did try to find them." Yes, the mystery of "Jessie's Girl" is so enticing that even Oprah Winfrey herself had her people look into it; per Springfield, they got as far as tracking down the details regarding the Pasadena stained glass class. "But the teacher had died two years before she had found them, and they'd thrown out all his paperwork a year later. Oprah missed it by a year, but they went looking."
Perhaps its the mystery of just who this girl is that's made the song such a lasting classic. It was covered on the TV show "Glee" and featured on the soundtracks of the movies "13 Going On 30" and "Boogie Nights," about which Springfield told Louder Sound "I thought its darkness was a pretty good fit..." To top it all off, Dave Grohl of Nirvana and the Foo Fighters used the song as part of his "Sound City" documentary, inviting Rick Springfield to join him onstage to perform the song at several live shows.