The Sad Truth About Charles Dickens' Childhood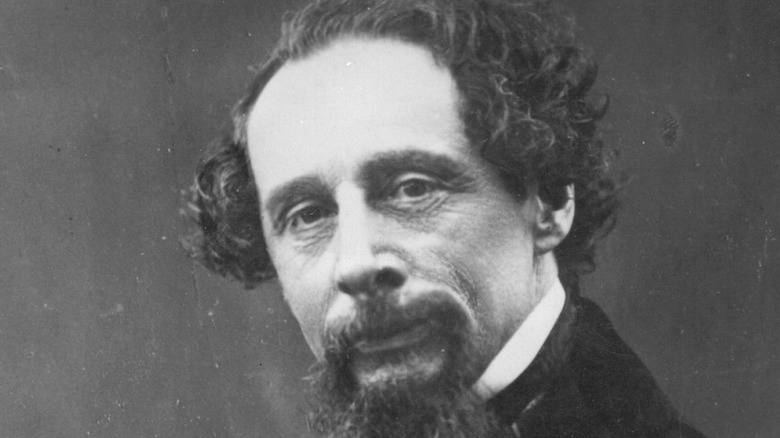 London Stereoscopic Company/Getty Images
Charles Dickens was one of the greatest writers of the 19th century, the author of timeless classics such as "A Christmas Carol," "David Copperfield," and "Oliver Twist." The author lived during England's Victorian Era, which directly influenced his work, and his books often described the life of low-income people in London.
Dickens started his writing career as a freelance journalist at the law courts of London. It would not take long until he wrote for "The Mirror of Parliament" and "The True Sun." In 1833 he started working for "The Morning Chronicle" as a parliamentary journalist (via BBC). In the same year, Dickens decided to try something different and published a series of articles under the pseudonym Boz.
After releasing his book "Sketches by Boz," Dickens married Catherine Hogarth, and they had 10 children. In 1850, the successful writer had to cope with the death of a daughter and his father (via Biography). In 1858, he separated from his wife and had a secretive relationship with the actress Ellen Ternan.
Dickens created some impressive novels during his career, many of them addressing issues of social injustice and poverty. His stories still inspire new generations of readers. However, most people don't know that Dickens' childhood was even more dramatic than many of his books.
Charles Dickens had an impoverished childhood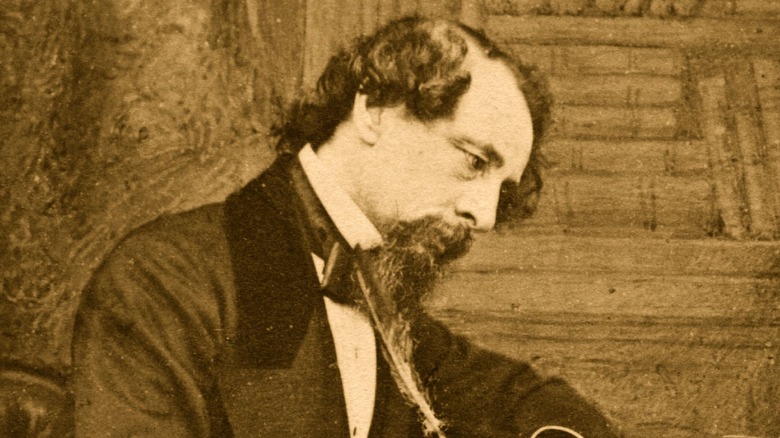 Hulton Archive/Getty Images
Dickens often wrote about economic hardship, unhappy childhoods, and people struggling with debts. Those were real concerns in his life when he was growing up. He was the second of eight children; two of his siblings died when Dickens was still a child.
The financial situation of the family became worse when they moved to London in 1822. His father, John Dickens, was a naval clerk who spent his life struggling with money. The character Mr. Micawber in "David Copperfield" was inspired by John Dickens. According to Forbes, when Charles was 12 years old, his father was sent to Marshalsea Debtors' Prison. Charles had to quit school and worked in a boot-blacking factory near the Thames River, where he made six shillings a week.
John Dickens received an inheritance from his mother, paid his debts, and was released from prison. Charles could finally go back to school. However, the family's good fortune would not last long. In 1827, they had financial problems again. They could not pay the rent, and they were evicted from their home (via UC Santa Cruz). When he was 15 years old, Charles had to quit school again to help his family (via Biography). He worked as an office boy for one year until he started his career in journalism.