This Was The Youngest First Lady In US Presidential History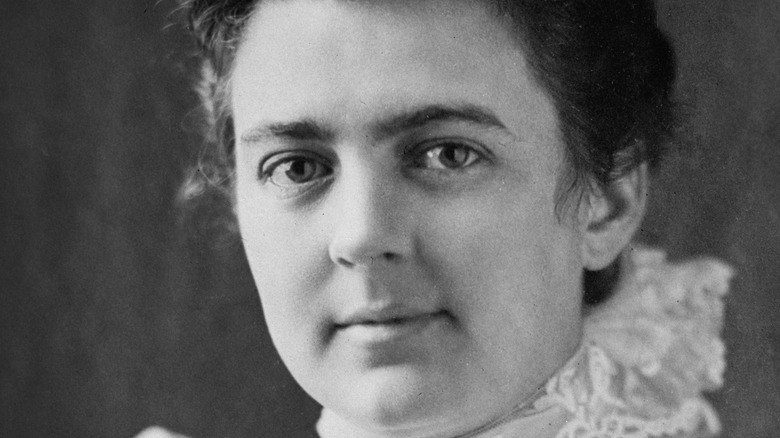 Education Images/Getty Images
Living life in the public eye is not an easy feat, especially if you have to do it at a very young age. Now imagine that you had to do it because the person you're married to is a public figure. For example, first ladies welcome guests to the White House even though they weren't voted to do so.
It's a big responsibility, especially if you're still pretty young. But, that was the experience of America's youngest first lady, Frances Folsom Cleveland.
Frances, or Frank, married President Grover Cleveland when she was 21, according to the White House, and was even the first bride to be married there.
According to the National First Ladies' Library, Frances was born in Buffalo, New York, to Oscar Folsom and Emma Harmon in 1864. Her father worked as a lawyer and claimed to be a descendant of settlers in the territory that later became New Hampshire, Rhode Island, and Massachusetts. She was the only child to survive to adulthood; Frances had a sister who died as an infant.
Interestingly, Cleveland and Frances' father were law partners. When she was born, Cleveland even bought the baby her first carriage.
The elder Folsom died in a carriage accident when she was just 9 years old. Cleveland was named executor of Folsom's quarter-million-dollar estate, but not his future wife's legal guardian, as many mistakenly believe. Frances enrolled in Wells College, where she was involved in the debate club and spoke at length on issues such as free trade, tariffs, and protectionism.
People were obsessed with the first lady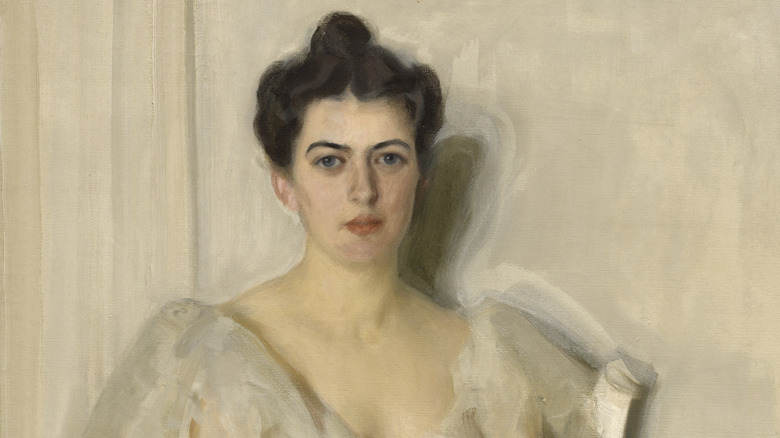 Heritage Images/Getty Images
When Grover Cleveland was elected president, he was unmarried. His sister Rose acted as the first lady, a task she hated, explained the Miller Center. Rose didn't like entertaining dignitaries and hoped her brother would meet a woman, so she could go back to her scholarly pursuits.
Little did she know, Cleveland already had his eyes set on a girl. Frances and her mother visited Washington in 1885, per the National First Ladies' Library. Around this time, Cleveland got permission from Mrs. Folsom to correspond with her daughter and begin a courtship. He proposed to Frances, and the two were married in the White House in 1886.
The wedding attracted media attention, a lot like royal weddings today, and the press even tried to follow the couple on their honeymoon. The public loved Frances Cleveland and made her a celebrity.
As first lady, Frances turned her attention to social causes. She supported the Washington Home for Friendless Colored Girls (the old-fashioned way of saying Black) and a charity that fed poor children. She held several parties and made the White House the center of the political social scene. Yet, the Clevelands did not live in the White House full time. Instead, they rented a house away from the din because they wanted to get away from the press interest in Frances and their children. Baby Ruth, the candy bar, is supposedly named after their first child.
Grover Cleveland lost reelection in 1888, but was voted back in four years later. Despite her husband's absence from office, Frances remained popular.
Frances Cleveland remarried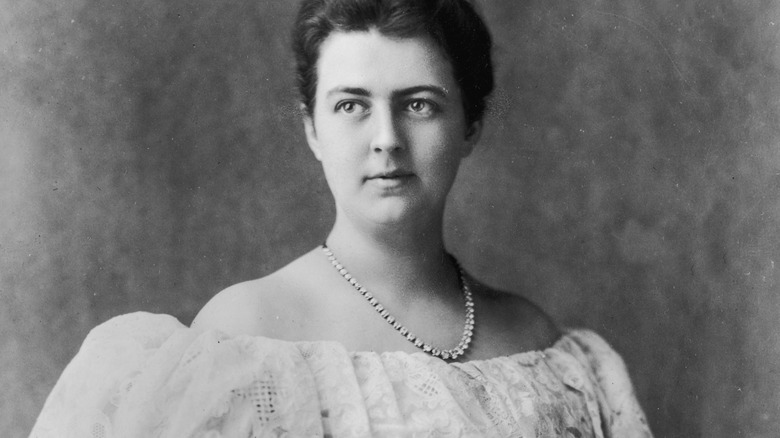 Fotosearch/Getty Images
Frances, much like her husband, did not support women's suffrage, explained Elections Daily. She even famously said women were not intelligent enough to vote, and even served as president of the New Jersey Association Opposed to Women's Suffrage in later life.
After her husband's last term, the family moved to Princeton, New Jersey, according to the National First Ladies' Library. In 1904, her first child, Ruth, died of diphtheria, and then a few years later, her husband succumbed to cancer. Per the Miller Center, Frances already knew of her husband's illness and even conspired to hide it from the public.
She married her second husband, Thomas Preston, in 1913, and they moved to England. Shortly after World War I started, they moved back to the U.S. and campaigned for the country to get involved in the war. Frances courted controversy by suggesting that the reason Americans weren't behind the war effort was because of a large population of unassimilated foreigners in the country.
Frances continued to pursue social causes. She consistently worked to promote programs at Princeton University, where Preston was a professor. Her last public appearance was to celebrate the university's bicentennial along with Presidents Harry Truman and Herbert Hoover as well as former first lady Edith Wilson and current first lady Bess Truman.
Frances Cleveland, the youngest ever first lady, died in October 1947, having lived longer outside the White House than any other first lady.