Why No One At The 1980 Moscow Olympics Tested Positive For Drugs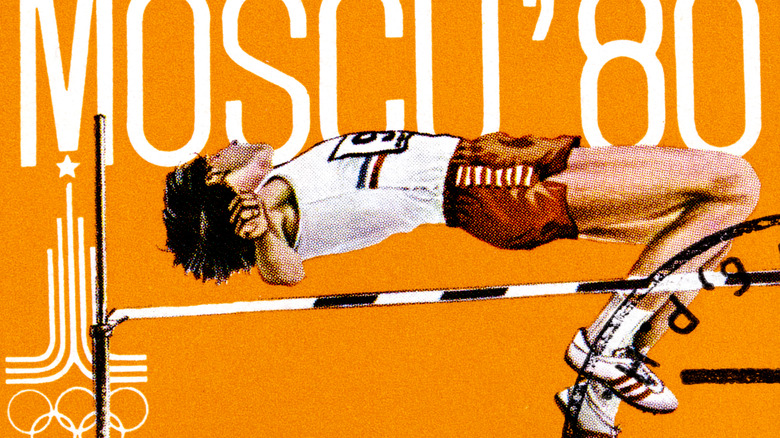 Shutterstock
In every year of the Olympic Games since 1968, except for one, athletes have failed drug tests, according to The Economist. Stat News reported that it was the banned substance alcohol in 1968 that got the Swedish pentathlon team disqualified. Munich's 1972 Olympics were rife with amphetamines, and in 1976 the athletes at Montreal's Olympics were hitting the anabolic steroids hard.
But then in 1980 the athletes at the Olympic Games held in Moscow seemed to have straightened up their acts, when every single athlete passed their anti-doping tests. Later, those games would be dubbed "The Chemists' Games," per Stat News. That's because, according to Radio Free Europe/Radio Liberty, none of the Olympic athletes that year were actually drug tested. It was all faked. 
The ruse was established because according to RFE/RL, the Soviet Union's priority that year was to produce an "untarnished event" after the U.S. and 65 other nations boycotted the 1980 Moscow Olympics, to protest the communist nation's invasion of Afghanistan in 1979. In response to the boycott, Soviet officials devised a plan to ensure pristine results from all of the athletes' drug tests. 
The KGB was integral to cheating on the anti-doping tests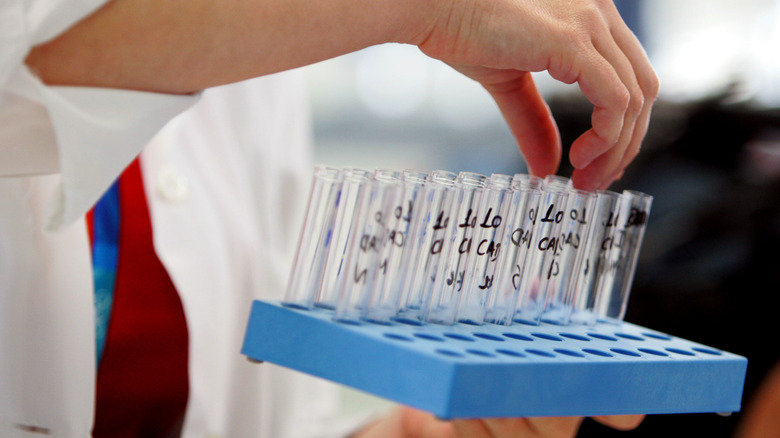 Ian Waldie/Getty Images
According to The Moscow Times, for the 1980 Olympics there were 645 anti-doping tests done, and all of them came back clean. Radio Free Europe/Radio Liberty reported that an agency under the KGB called the Eleventh Department was established in 1977 "to disrupt subversive actions by the enemy and hostile elements during the preparation and holding of the Olympics."
By 1980 they were working with the Moscow Anti-Doping Laboratory, where they ensured that every urine sample would test negative for any banned substances by controlling the urine that was tested. Soviet Olympian Konstantin Volkovand told RFE/RL that an employee at the lab threw out the sample Volkovand provided and insisted he turn in a pre-filled one, saying, "we don't need accidents, so go turn this one in."
According to retired KGB Lieutenant Colonel Vladimir Popov, "They filled the containers [of urine] that were purportedly to be from the athletes. Naturally, they didn't have any positive doping tests, and that's how the samples were clean," RFE/RL reported. If an athlete tried to turn in their own urine knowing it was clean, they were "simply replaced with obviously clean ones," Popov said.