Why Mick Jagger's Autobiography Was Canceled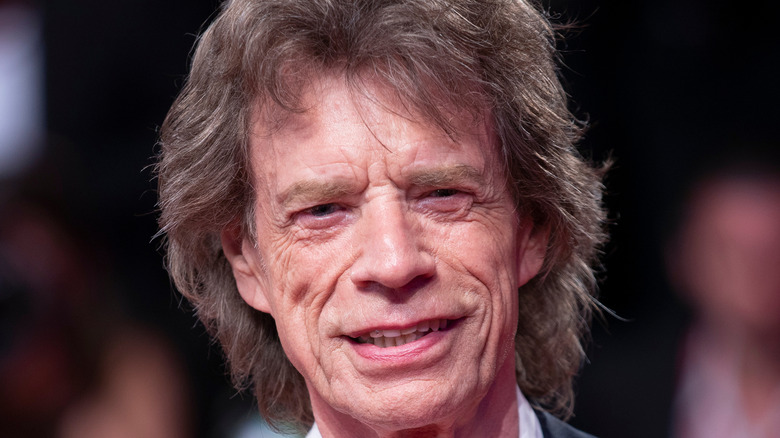 Shutterstock
Singer Mick Jagger's autobiography has become the literary equivalent of a lost, unreleased Rolling Stones album. He started on this project in the 1980s after accepting a big advance from a publisher, but he never finished it (via People Magazine). Two different ghostwriters tried to bring Jagger's memoir to life, but it didn't work out in either case. Writer Barry Coleman was brought in as the second ghostwriter, and he recently discussed the experience with The Guardian. He had only two weeks to get the book into shape, a Herculean task considering the shape of the manuscript. "Two chapters were more or less presentable," Coleman said. "The rest was a pile of interview transcripts, and nothing related to recent years."
The transcripts covered many important parts of Jagger's life, from his childhood to his 1967 arrest for drug possession to the 1969 death of bandmate Brian Jones. In the end, Coleman believed that Jagger shelved the project for the sake of his fans. "I think he respected his audience by not giving them something ordinary about an extraordinary life," he said. Jagger may have passed on the project, but people are still fascinated by the long abandoned memoir. In 2017, publisher John Blake made headlines when he claimed to have a copy of the book in an article for The Spectator (via The New York Times). Blake called the manuscript "delicious, heady stuff" and compared it to the Dead Sea Scrolls.
Mick Jagger didn't want to relive his past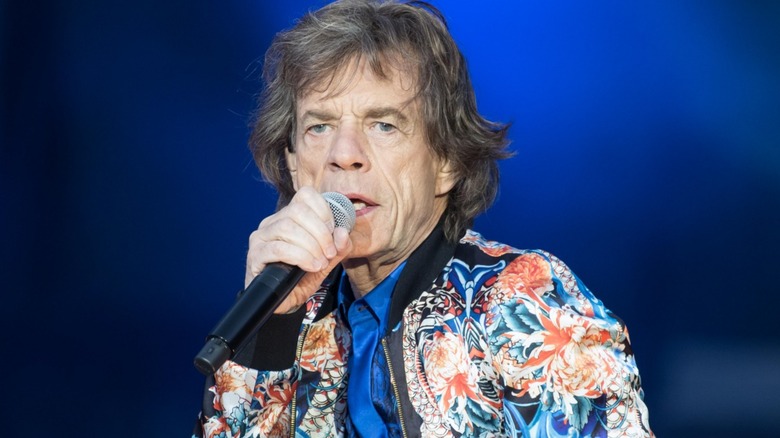 Shutterstock
Mick Jagger has publicly talked about the unfinished autobiography on numerous occasions. In 2014, Jagger told The Hollywood Reporter that "I think the rock 'n' roll memoir is a glutted market. If someone wants to know what I did in 1965, they can look it up on Wikipedia without even spending any money." In April 2021, Jagger explained on BBC 6 Music that he found the money he was offered for the book appealing, but he loathed the whole process of making it. "I really didn't enjoy it," Jagger said, per NME. "It takes a lot of reliving emotions, reliving friendships, reliving ups and down. It was all simply dull and upsetting."
Not even the COVID-19 lockdown could inspire Jagger to return to writing his memoirs. He told BBC 6 Music that he won't be working on the autobiography anytime soon. Yet, he did use his time in England during lockdown creatively, as he explained. "I've written a lot of songs and done some sort of finished records" as well as collaborated "with some producers in L.A. and musicians around the world," he said, as quoted by People Magazine.