The Reason The 2021 Olympics Will Look Completely Different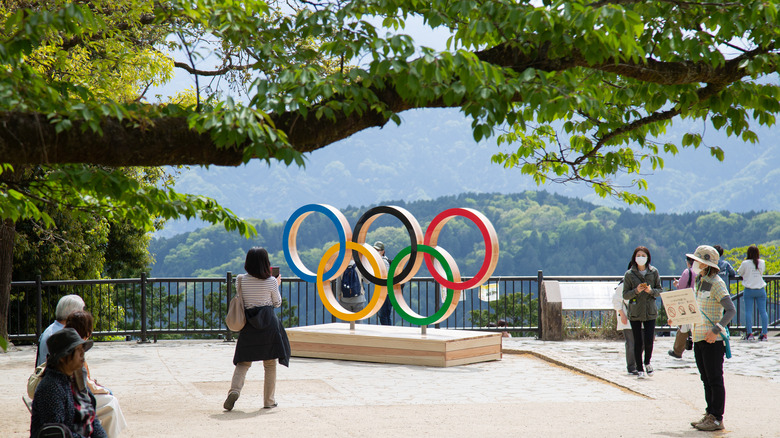 Shutterstock
The 2021 Olympic Games in Tokyo will look different than the past Olympic Games because there is a complete ban on spectators thanks to the persistent spread of COVID-19, which is seeing an uptick in Tokyo as the games are about to begin, per USA Today. According to Japan Today, for 19 straight days, cases of COVID-19 have continued to climb in Japan's capital. 
While Olympic fans abroad were already barred from going to Tokyo to watch the Olympic Games and enjoy the celebrations, 10,000 locals were slated to attend. Now, with the new state of emergency, that's not going to happen. Prime Minister Yoshihide Suga announced that a state of emergency would go into effect for the city of Tokyo on July 12 and last through August 22, which completely encompasses the Olympic Games, which run from July 23 to August 8.  
As such, the Tokyo Olympic Games will be a TV-only event. According to Statista, the Olympics have attracted 3 to 8 million fans since 2000, so going to zero spectators will look a lot different.
Tokyo 2020 president Seiko Hashimoto said, "The priority will be to determine safe and secure games. We wanted to full stadium so community people could get involved in welcoming the athletes so we could have a full presentation of the power of sports. However, now faced with COVID-19, we have no other choice but to hold the games in a limited way."
The torch relay will look different, too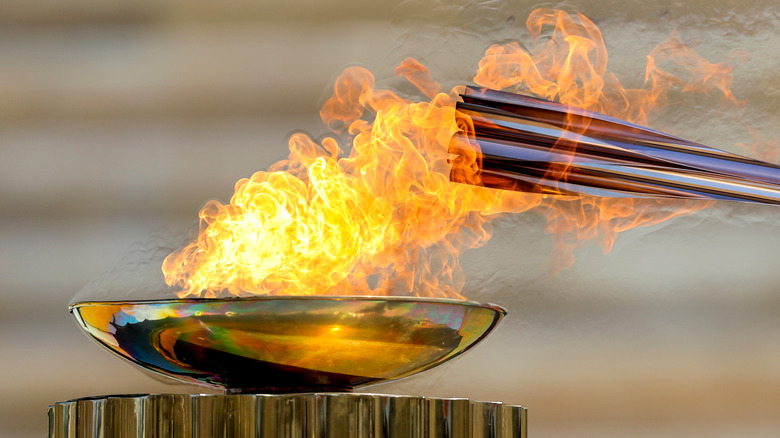 Shutterstock
In a press release issued by the Bureau of Olympic and Paralympic Games Tokyo 2020, they announced that because of COVID-19 precautions, they're changing the traditional way the torch relay is done. The sections of the relay that were to be run on public roads are canceled except where those roads are "isolated island areas." Instead, they'll have a flame lighting ceremony which will be live-streamed from the celebration venues. 
The official website for the Olympics explained, "Tokyo 2020 will implement an alternative lighting ceremony format whereby each torchbearer will pass the Olympic flame to the next torchbearer at a "torch kiss" point at the celebration venues without spectators ..."
According to Reuters, only about 20 percent of Japan's population has been vaccinated against COVID-19. The Lancet reports that there was a delay in the regulatory approval of COVID-19 vaccinations in Japan, they've had delays in getting the vaccines at all, and their system for mass inoculation has been insufficient. 
Still, there is still hope that fans can go to Olympic events that are being held outside of Tokyo in places that aren't under the state of emergency, per USA Today. According to the news outlet, Olympic minister Tamayo Marukawa said of that possibility, "We will discuss."