Is Ronan Farrow Married?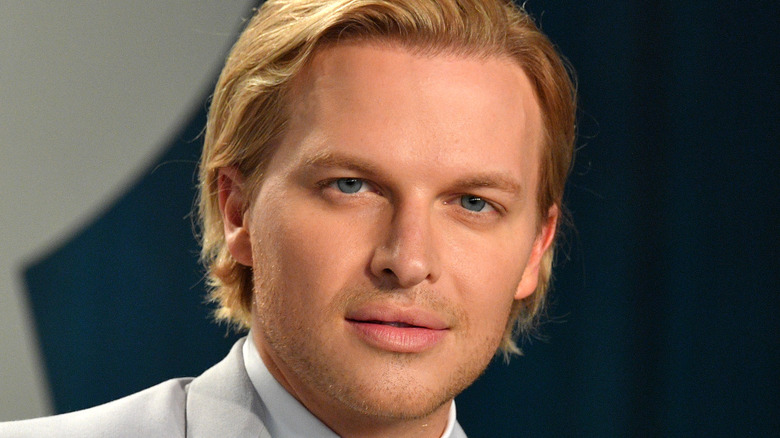 George Pimentel/Getty Images
When you're born the child of two famous parents, it can be difficult to stand on your own two feet in the world. Your life will almost constantly be compared to the fame of your family, especially if you're following a similar career path as your progenitors. Ronan Farrow, son of actress Mia Farrow and director Woody Allen, doesn't seem to have this problem. Farrow, see, is an investigative journalist — one who's made some significant waves in the industry.
You've likely encountered this journalist's work before, since Farrow was the one to first break the sexual assault allegations against Harvey Weinstein as well as the misconduct allegations toward CBS executives. Yeah, Farrow's kind of a big deal. Most recently, as his New Yorker profile mentions, the journalist has been busy producing documentaries over at HBO, including the upcoming "Catch and Kill: The Podcast Tapes" which drops on July 12th.
With the newest production arriving, people have been asking more personal questions about the man behind it all. Namely, "Is Ronan Farrow married?" Let's take a look.
So, is Ronan Farrow married or not?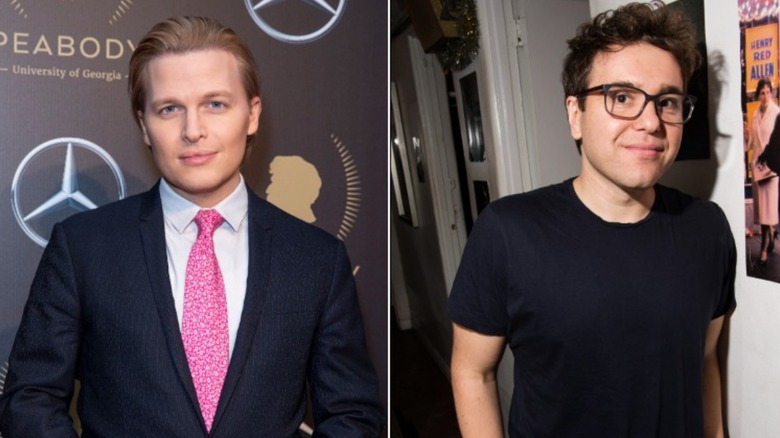 Shutterstock, Emma Mcintyre/Getty Images
Ronan Farrow how been in a relationship with Jon Lovett that many would describe as "absolutely, freaking adorbs" for some time now. Newsweek estimates their romantic involvement as far back as 2011, but the couple has been too good at keeping most of the details to themselves for anybody to be totally certain of anything. It's almost like Farrow knows a thing or two about secrets and how to uncover them. You know, like it's his job or something.
Lovett's Instagram has all the cute relationship goods — the couple's selfies, shots of Ronan and the pup, etc. — while Farrow's is fairly sparse on content impertinent to his career, but that's not to say Farrow is less involved. He is, after all, the one who proposed.
According to Farrow's book (via USA Today), "Catch and Kill," the journalist had left a proposal note in one of the drafts Lovett was going to look over. When Lovett found it, he answered with a breathtaking "sure." The proposal took place back in 2019, but as of now, an engagement seems to be all we're left with. The two most certainly will get married in the future, but it's not the sort of question they're known for answering. So, is Ronan Farrow married? No. Not unless they tied the knot in secret, and that would be one difficult secret to hide.