The 3 Real-Life Crimes That Inspired Netflix's Heist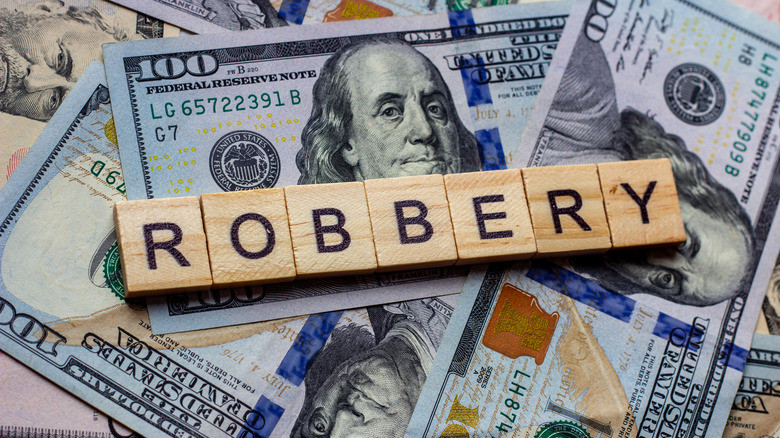 Shutterstock
"What would you risk for the score of a lifetime?" That's the tagline of the new Netflix documentary series titled "Heist," which premieres on the popular streaming service on July 14, 2021. According to What's On Netflix, the first season of "Heist" will cover three outrageous real-life attempts to pilfer fortunes from some of the country's most guarded institutions. As we've come to expect from true crime documentaries, we'll get talking head interviews from the plotters themselves and dramatic reenactments of their ill-fated exploits. The series is produced by the same team that earned an Oscar for the short film "Two Distant Strangers," also streaming on Netflix, so we're all in for an entertaining and action-packed time.
No story about heists would be complete without a job in the neon madness of Las Vegas. In true Ocean's Eleven fashion, the heist known as Sex Magick Money Murder follows a beautiful 21-year-old woman who bamboozles her way out of a Vegas casino with millions of dollars in cash — money the casino bamboozled out of its clients fair and square. The other two jobs covered in the season, however, take us far from the bright lights of the Strip.
The two other crimes reenacted on Netflix's Heist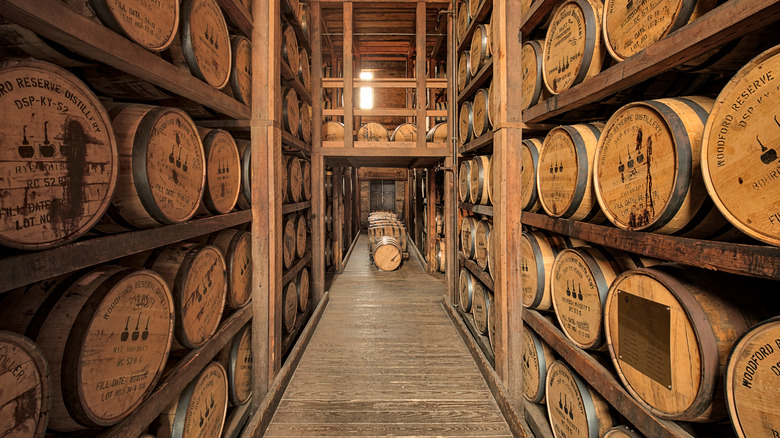 Shutterstock
Everyone loves to see the casinos lose. Their business model is pretty much a legal scam, so we all feel a comfy sense of schadenfreude when thinking about the owner finding his vault completely empty. But after the series covers the job of our iniquitous dreams, it gets into more oddball heists that will surely surprise you. The crime labeled "The Money Plane" follows a man who nabs a small fortune from the airport in Miami. He reportedly based his getaway on what he saw on TV shows, which may explain why he ended up getting caught in the end. Titled "The Bourbon King," the third heist in the series follows a father in Kentucky who attempts one of the biggest bourbon thefts in history. Also known as "Pappygate," the man and his team of 10 thieves stole around $26,000 worth of Kentucky hooch.
According to GameSpot, Netflix said in a statement that "viewers will see how the subjects select their targets, the meticulous planning that goes into the job, the sweet glory of success . . . and the boneheaded errors that lead investigators straight to the truth. The perpetrators sit down for in-depth, frequently emotional conversations, alongside family members, accomplices, and the law enforcement officers who eventually brought them to justice." So if you're planning your own heist, make sure to take notes.