Blink-182's Mark Hoppus Shares Grim Update About His Health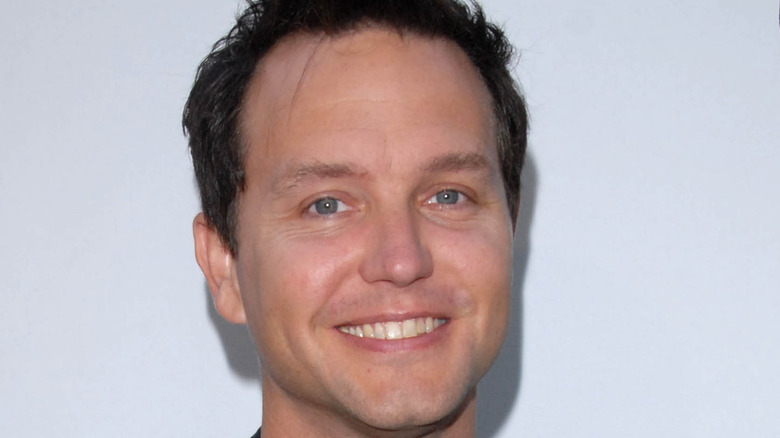 Shutterstock
After Blink-182 bassist and singer Mark Hoppus revealed his cancer diagnosis in late June (via Rolling Stone), fans have been intently following his updates on social media. Though Hoppus chose not to reveal which specific type of cancer he has, he has shared many other aspects of his health and has updated fans on Instagram and Twitter about his treatment as well as his life in general.
In one Instagram post from July 4, Hoppus showed off his shaved head, facetiously called himself the "cancer haver," and wished fans a Happy Independence Day. In another post, he showed off his cancer garden, explaining that he chose to decorate it with mutated plants to mirror his own mutating cells.
However, some updates have been less cheerful. For example, Hoppus lamented earlier this month about how he missed going to see the Los Angeles Dodgers and was unable to attend a baseball game because of his low white blood cell count, per the Daily Mail.
Similarly, a tweet from Saturday stated that he was facing a potentially grim prognosis.
The Blink-182 star explained a test will determine if he lives or dies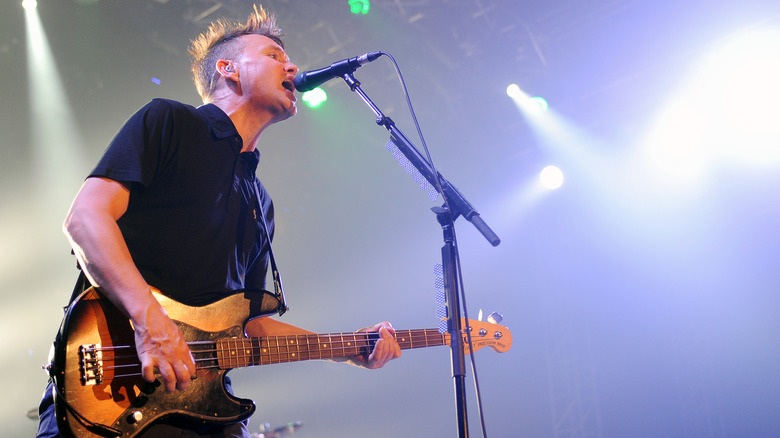 Shutterstock
In an emotional post, Mark Hoppus explained that he is scheduled to take a test this week that will determine his odds of survival.
"Apologies if I'm oversharing but it's so surreal to think that this week I'll take a test that may very well determine if I live or die. Thanks to everyone for the positive thoughts and encouragement. I read all your replies and it means the world to me. Thank you," he tweeted.
"I'm going to beat this through chemotherapy or through bone marrow transplants, but either way I'm determined to kick cancer's a** directly in the n***. Love to you all. Let's. Heckin. Go," he added in a second tweet, in which he also added a picture of one of his scans, circling what appears to be a tumor.
Though Hoppus had apologized for "oversharing," his posts were met with incredible support, with over 61,000 fans liking the first tweet and around 25,000 fans liking the follow-up.