The Truth About Jeffrey MacDonald's Relationship With His Wife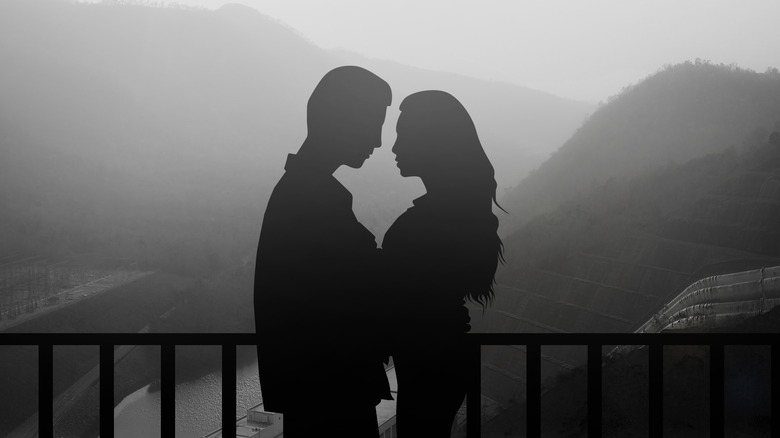 Shutterstock
On February 17, 1970, Army doctor Jeffrey MacDonald called authorities to report intruders entered his home on the Fort Bragg base and attacked him, his pregnant wife, and his two young daughters. Although MacDonald was stabbed multiple times, he eventually recovered from the wounds. His wife and daughters, however, were killed in the brutal attack.
As reported by the Toronto Sun, Jeffrey MacDonald described the alleged attackers as a group of "hippies," who included a woman in a "floppy hat." According to MacDonald, the woman was chanting "acid is groovy, kill the pigs," while her friends assaulted the family.
Authorities found little evidence at the scene to identify the intruders or prove they were ever inside the MacDonald home. As a result, Jeffrey MacDonald's version of events was called into question, and he eventually became a person of interest in his wife and daughters' deaths.
On August 29, 1979, MacDonald was found guilty on one count of first-degree murder and two counts of second-degree murder. The Toronto Sun reported he was sentenced to three consecutive life terms. Macdonald has denied the allegations and maintains his innocence.
Authorities contend there is no evidence to suggest any intruders were present inside the MacDonald home at the time of the brutal attack. However, Jeffrey MacDonald's conviction remains a point of heated controversy, as he had an exemplary military record and seemed to have strong relationships with his wife of seven years and his daughters.
Jeffrey MacDonald's relationship with his wife Colette, according to him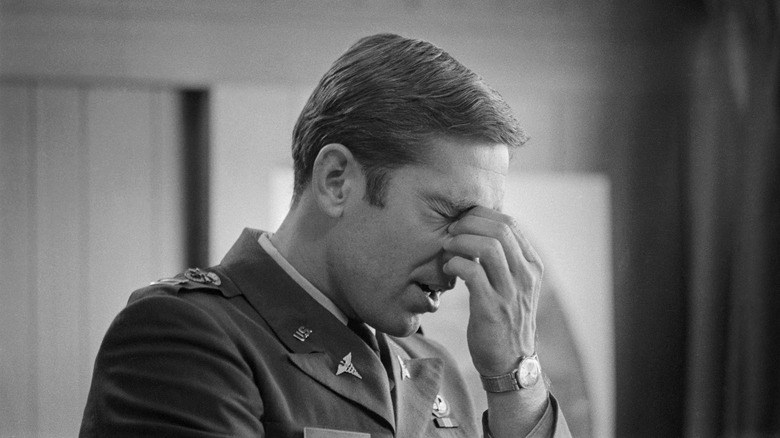 Bettmann/Getty Images
Jeffrey MacDonald met Colette Stevenson when they were in the seventh grade. As reported by People, the couple had an off-again and on-again relationship throughout high school. However, the relationship became more serious while they were attending college. 
MacDonald said he proposed to Stevenson during their sophomore year of college, after she became pregnant. When discussing their decision to marry, MacDonald said he and his wife were "deeply in love."
During the early years of the marriage, MacDonald enlisted in the Army and was subsequently away from home during training exercises and deployments. However, the family was reunited in August 1969 when he was stationed in Fort Bragg, North Carolina.
By late 1969, Jeffrey MacDonald was a Green Beret and an Army surgeon. As reported by People, Colette was taking night classes to further her education. However, the family had a reasonably "normal schedule," and Jeffrey was able to be home on nights and weekends. MacDonald said he and Colette "were increasingly happy," as they had "never been so good financially."
Friends and family seemed to echo Jeffrey MacDonald's description of his relationship with his wife and children.
In an interview with People, family friends Rick and Judy Thoesen said Jeffrey and Colette MacDonald seemed to have a "very loving" relationship, and Jeffrey "loved his girls." Jeffrey MacDonald's niece Samantha said her uncle was "a really kind, generous, thoughtful man."
Investigators discovered how Colette felt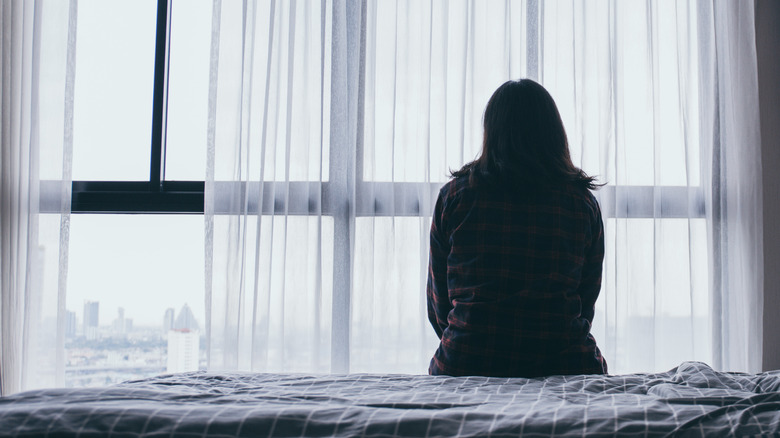 Shutterstock
In stark contrast, the U.S. Army Criminal Investigation Command's investigation into the MacDonald family revealed Colette and Jeffrey's marriage was not as happy as they wanted people to believe. As reported by Vanity Fair, Jeffrey had "at least 15 girlfriends," who he reportedly met and became involved with during his Army training missions.
One woman, who worked as a secretary at Fort Bragg, admitted having an intimate relationship with MacDonald before, and after, the deaths of his wife and children.
Vivian "Pep" Stevenson, who was Colette's sister-in-law, said Colette was aware of her husband's affairs and was terribly distraught. Vivian said Colette expressed that she was ready "give up" on the marriage and planned to take her daughters and move back to her parents' home.
Vanity Fair reports Colette called her mother to explain the situation and to let her know she wanted to move back home. However, her mother suggested waiting until the following spring. Two days after that call, Colette, her two daughters, and her unborn child were dead.