How Much Money Did Woodstock '99 Cost To Put On?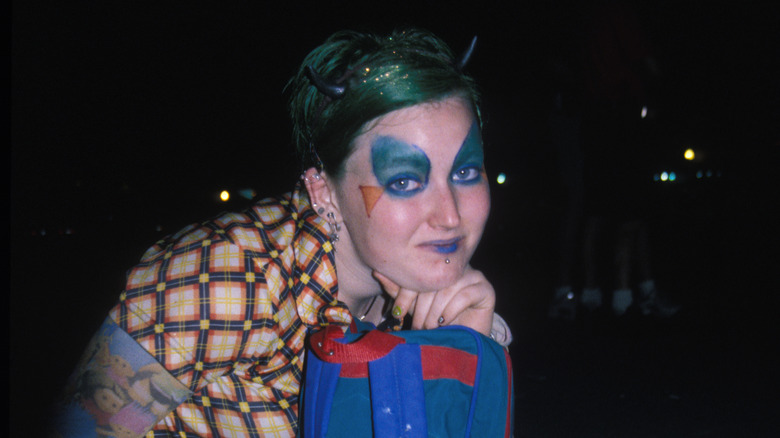 John Atashian/Getty Images
Woodstock '99 took place in Rome, New York thirty years after the original Woodstock was held in Bethel, New York. It has since gone down in history as one of the most infamous music festivals of all time. A 2019 Insider story called it "the original Fyre Festival," noting that organizers had been unprepared for the crowd of 225,000 to 250,000 people who attended. Hot temperatures reached over 100 degrees and led to general frustration as well as price gouging from vendors selling bottled water for the then-astronomical price of $4; people responded by overturning ATMs and stealing money. Performers such as the Insane Clown Posse, Kid Rock, Limp Bizkit, and the Red Hot Chili Peppers egged on rioting concertgoers who ended up using candles meant for an anti-gun violence vigil to start giant bonfires. 
As reported by The New York Times, four women soon reported that they were sexually assaulted during the concert (though other reports suggest that number may be low) while a crisis counselor who worked at Woodstock '99 told the Times that he saw five or six different women attacked and sexually assaulted by a group of men over the course of just five to ten minutes. The San Francisco Examiner ran an article titled "Woodstock '99: The day the music died" in which the horrified journalist described the event as a huge debacle that resulted in dozens of hospitalizations, not to mention widespread fires and vandalism.
Woodstock '99 was an extremely expensive disaster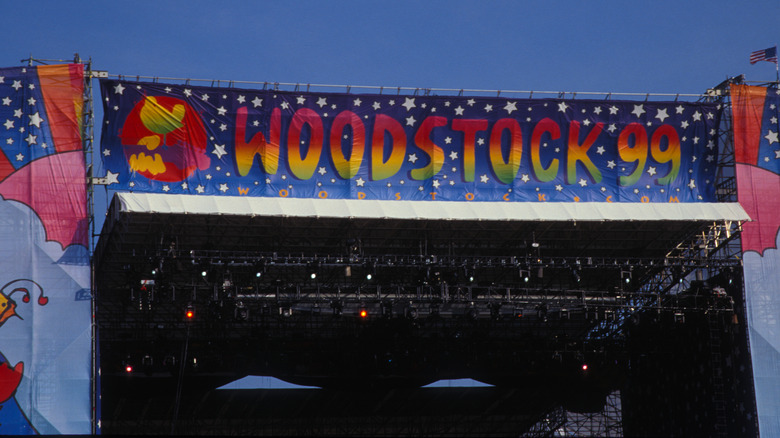 John Atashian/Getty Images
So what did it cost to throw one of the most famous disasters of all time? Per a 1999 article in The Washington Post, promoter John Scher reported that the festival cost about $38 million to produce, which translates to over $61 million in 2021 prices when adjusted for inflation. Scher went on to say that he didn't yet know how much it would cost to reimburse the venue, former airbase Griffiss Park, for damages or pay for the overtime hours accrued by police and emergency services, but noted "At the moment it's not a profit situation." 
As reported by Ultimate Classic Rock, law enforcement numbers eventually rang in at 44 people arrested, 10,000 people seeking medical attention, and eight reported rapes. Tickets for the three-day festival cost $150 plus services charges, and in addition to the $4 bottled water, attendees were charged $12 for a personal pizza, $10 for a burrito, and $15 for a bag of ice. Steve Berlin of the band Los Lobos, who performed at Woodstock '99, observed that the price gouging may have contributed to the crowd's hostility, saying "This is the first generation that's been branded their whole lives. They've been identified as a market opportunity since they took their first breath. And when you take those people and tell them this is going to be culturally and historically important and it turns out to be another commercial, I'd probably get pretty p****d off too."