The Strange Time In History When Artichokes Took Down The Mafia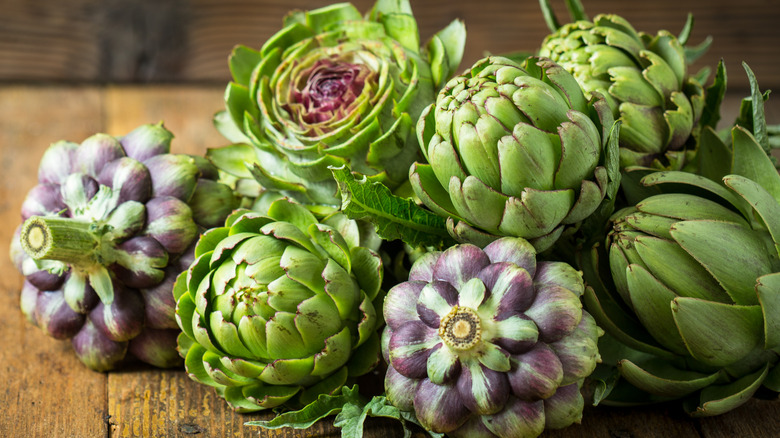 Shutterstock
In 1935, New York mayor Fiorello La Guardia baffled a great many people when he jumped onto the back of a vegetable truck at the Bronx Terminal Market and announced to all assembled that as of that moment, small artichokes were entirely banned, as they were a "serious and threatening emergency to the city." As reported by Atlas Obscura, the New York Herald Tribune reacted to the ban, writing, "It is impossible not to conclude the world today is a bit mad."
Per La Guardia, "a monopoly of doubtful legality" (also known as the Mafia) controlled artichoke sales. They used violent and coercive tactics to set the costs and distribution of the vegetable that was especially popular among Italian Americans and Italian immigrants. Not only had the Sicilian American mob exerted control over the artichoke market for several decades, but it was just one of the many food-based schemes they had in place, which also included citrus fruits, olive oil, avocados, and more.
Per the blog Food Passages, U.S. artichokes primarily came from Italian American farmers in northern California. Mafia leader Ciro "Whitey" Terranova became known as the Artichoke King when he threatened and scared away others involved in artichoke supply and sales. Terranova and his partners made a large profit by buying crates of artichokes at $6 apiece and selling them at a 30-40% markup. La Guardia was particularly proud of New York's wholesale markets and took on the Mafia's corruption of sales with enthusiasm.
The brief artichoke ban had all sorts of results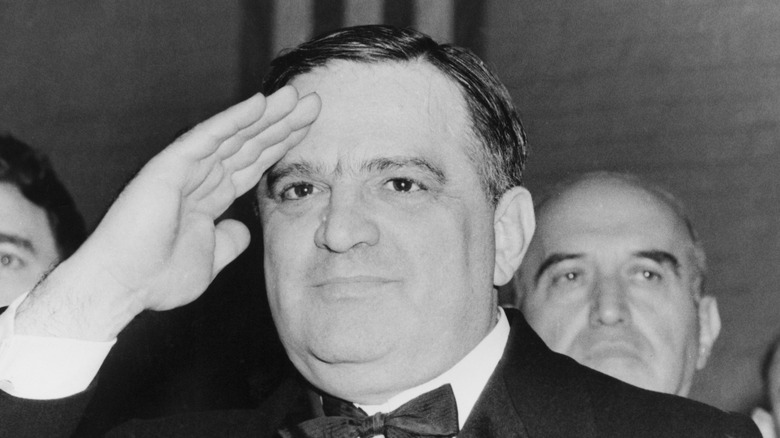 Fox Photos/Getty Images
According to Atlas Obscura, by the time Mayor La Guardia (shown above) made that speech from the back of a truck, the New York Mafia was making $333,000 per year — about $6.25 million in today's money — just on artichokes. On the other hand, despite their infamous artichoke racket, the Mafia had spent much more time pursuing more lucrative schemes during Prohibition, between 1920-1933. Furthermore, Terranova had been taken off a lot of his projects, including artichokes, after he messed up a hit job in 1931. He found himself replaced by younger, hungrier Mafia members, including Joseph Castaldo, who soon faced an antitrust indictment from the federal government, along with the mob's United Pacific Produce Company. When La Guardia banned artichokes, it was an attention-getting stunt that actually had very little risk attached to it. 
The ban lasted just three days. La Guardia lifted it as soon as the UPPC "stranglehold" let up. A year later, Castaldo shut down the UPPC and pled guilty to an antitrust charge. When Terranova died in 1949, The New York Times reported "former power in artichoke trade penniless as paralysis ends his life." Furthermore, people beyond the Italian community became interested in artichokes thanks to the press the vegetable received during its brief ban. As reported by The Kitchn, The New York Times ran an instructional recipe in 1936 for artichoke newbies: "One approaches the vegetable from the outside, eating only the tender lower edge of each leaf as it is removed from the core."