The Real Reason Joe Exotic Is Being Resentenced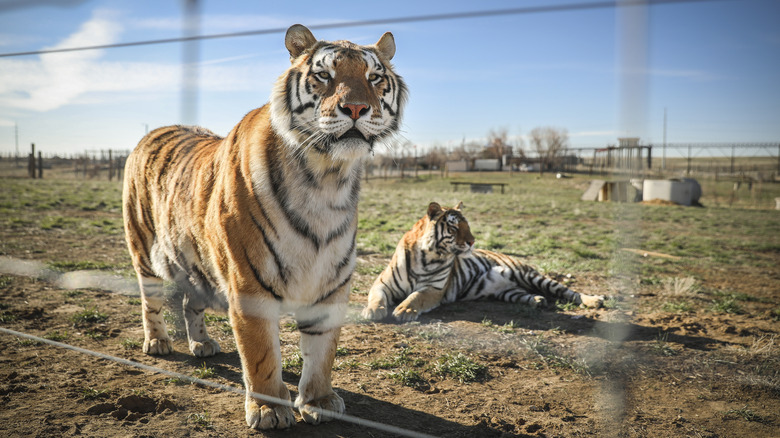 Marc Piscotty/Getty Images
Joe Exotic, the imprisoned "Tiger King," still hasn't gotten the pardon he's been asking for, but he did get a bit of a legal break on July 14, 2021. He has been trying to get out of jail since his 2019 conviction for his role in a murder-for-hire plot against Carole Baskin, an animal rights activist who runs Big Cat Rescue. A federal court has responded to Exotic's appeal with a ruling that calls for Exotic's 22-year prison sentence to be recalculated (via The Oklahoman).
In a 25-page opinion, the 10th U.S. Circuit Court of Appeals determined that the judge in the case made an error when he handed down Exotic's sentence. The original sentence treated his two counts of murder-for-hire as separate charges whereas the two counts should have been combined in the sentencing decision. According to KOMO-TV, the counts should have been considered as one since they both involved the same crime and intended victim.
The Denver-based appellate court ruled against Exotic's attempt to overturn his conviction. He claimed that the court had made a mistake by letting Carole Baskin, a witness in the case, attend all of the trial proceedings. In the court's opinion, the judges found that "the district court acted within its discretion in allowing Baskin to stay in the courtroom as a crime victim" (via KFOR).
Will sentencing error earn Joe Exotic a shorter prison stay?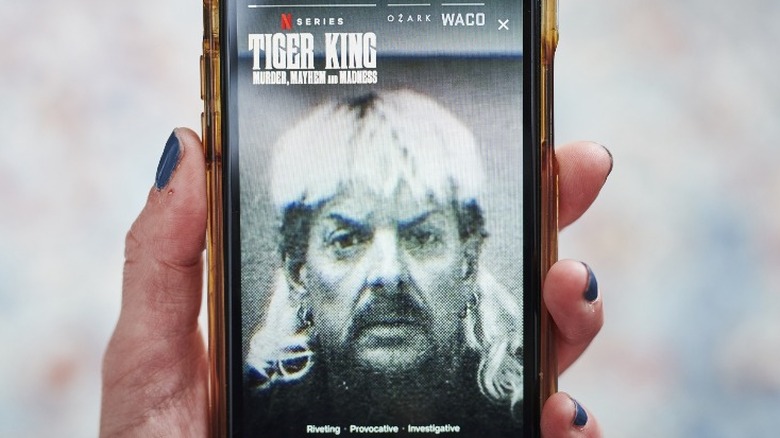 Bloomberg/Getty Images
With this latest legal opinion, the conviction of Joe Exotic, also known as Joseph Maldonado-Passage, on two counts of murder-for-hire stands. And with the two charges combined, he is still looking at substantial jail time. According to The Oklahoman, he will probably receive between 17 ½ years to slightly under his original sentence of 22 years. Exotic will remain in prison while he waits for his resentencing.
Brandon Sample, Exotic's appellate lawyer, told KFOR, "I am pleased with the appellate court's decision in Joe's case. ... I am optimistic that the decision today is but one of many more victories to come for Joe — and his eventual freedom." Exotic himself quickly took to Twitter after the news was announced, continuing his appeal for a presidential pardon. He tweeted "Now would be a good time for President Biden to say enough is enough ... and become a world hero before all the proof comes out of just how corrupt this case really is."