What Was Jeff LaBar's Net Worth When He Died?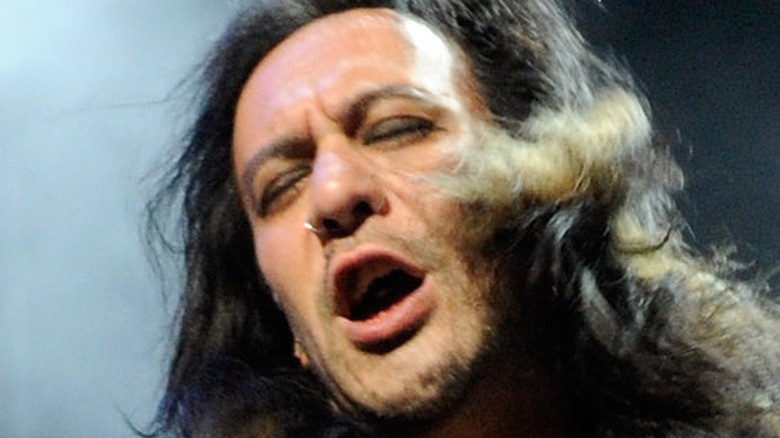 Ethan Miller/Getty Images
Jeff LaBar, popularly known as the guitarist for rock band Cinderella, has died. Jeff's son, Sebastian LaBar, made the announcement on his Instagram feed, posting photos of his father with the caption, "my father, my hero, my idol, passed away today. I'm currently at a loss for words. I love you pop!" Sebastian also requested pictures and videos of his father to recall fun memories.
Gaile LaBar-Bernhardt, Jeff's first wife, said in an interview with TMZ that she found Jeff dead at his apartment in Nashville. She also said that friends and family members were unable to reach him the days prior to his death. No other details regarding the cause of death have been made as yet. He was 58 years old.
LaBar joined Cinderella as the lead guitarist of the band in 1985 when Michael Smerick left the band. LaBar made four studio albums with Cinderella until their breakup in 2017. In 2016, LaBar admitted to having a drinking problem, which caused a rift among the members of the band. In a 2016 interview, per Blabbermouth, LaBar said that his bandmates no longer talked to him. "I can only speculate, but I believe it's all my fault. It's no secret that I've had a drinking problem. And it showed its ugly face..." LaBar said.
Jeff LaBar's net worth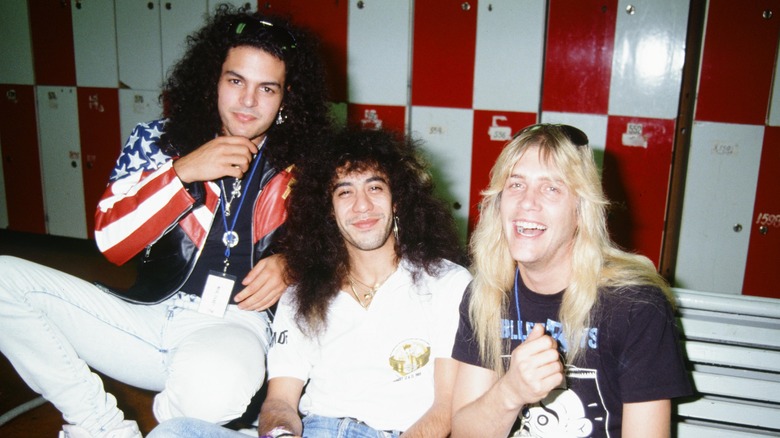 Koh Hasebe/shinko Music/Getty Images
LaBar was a successful musician and was active in the music industry for decades. His band Cinderella also achieved significant success, selling 15 million albums worldwide. Additionally, he had a side band called Naked Beggars, per Net Worth Post. LaBar also released a solo album in 2014 titled "One for the Road," which consisted of seven tracks. He assumed all the roles (vocals, guitar, writing), except for playing the drums, per All Music. During Cinderella's hiatus in the '90s, Jeff dabbled in construction and also opened a pizza business with his brother.
According to Celebrity Net Worth, LaBar had a net worth of $3 million before his death. Most likely, a big percentage of the amount can be attributed to album sales and tours that he has done with his band throughout the years. Upon the confirmation of his passing, fans and fellow musicians paid tribute to Jeff LaBar on their social media accounts (via Meaww).