The Truth About Muhammad Ali's Spoken Word Album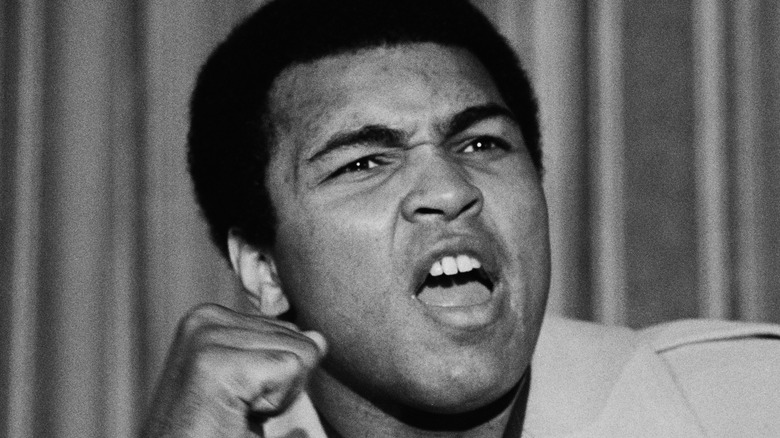 Evening Standard/Getty Images
In 1963, boxer Muhammad Ali — then known as Cassius Clay — released the spoken-word album "I Am The Greatest!" The album was a recording of a 21-year-old Ali performing his poetry with musical accompaniment in front of a live audience of 200 people, per The Hollywood Reporter. The album was released by Columbia Records after Ali reportedly signed a recording contract for $25,000, according to The Undefeated.
According to The New York Times, much of the album was ghostwritten by comedy writer Gary Belkin, but The New Yorker writer and Ali biographer David Remnick said Ali "wrote a great deal of what he recited." In addition to his spoken-word poetry, the album also featured Ali performing a cover of Ben E. King's "Stand By Me" and a final track called "The Gang's All Here," featuring Ali's friend, the soul singer Sam Cooke.
"I Am The Greatest!" earned Ali a 1964 Grammy nomination for "Best Comedy Performance." But the album's legacy runs even deeper than that: With all its bravado and diss tracks, the record was a clear predecessor to rap music as we now know it.
Muhammad Ali's spoken-word album focused on intimidating his boxing opponent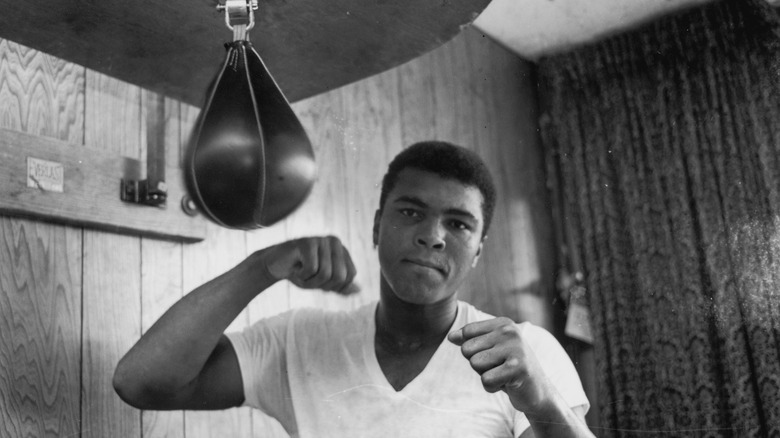 Harry Benson/Getty Images
Muhammad Ali's "I Am The Greatest!" was essentially an elaborate way to hype himself up before boxing against the then-heavyweight boxing champion Sonny Liston. The album's first eight tracks were deemed "rounds," including the humbly titled "I Am The Greatest," "I Am the Double Greatest," and "The Knockout." These "rounds" anticipated how Ali's fight with Liston would play out, per The Undefeated. "Will The Real Sonny Liston Please Fall Down" was a pre-Eminem diss track, and arguably the first diss track ever recorded.
The fight in question took place six months later. Liston famously refused to leave his corner for the match's seventh and final round, and Ali was subsequently declared the heavyweight champion of the world. "I'm the greatest thing that ever lived!" Ali declared when victory was his. "I don't have a mark on my face, and I upset Sonny Liston, and I just turned 22 years old! I must be the greatest! I told the world. I talk to God every day! If God's with me, can't nobody be against me! I shook up the world!"
These words echoed Round 7: 2138 of Ali's "I Am The Greatest!" album. "To this nation, I've made this bequest/So spread the word north and south," he said. "Some folks leave their brains through science/But when I go, I'm leavin' my mouth!/It's the greatest!"