The Heartbreaking Death Of Biz Markie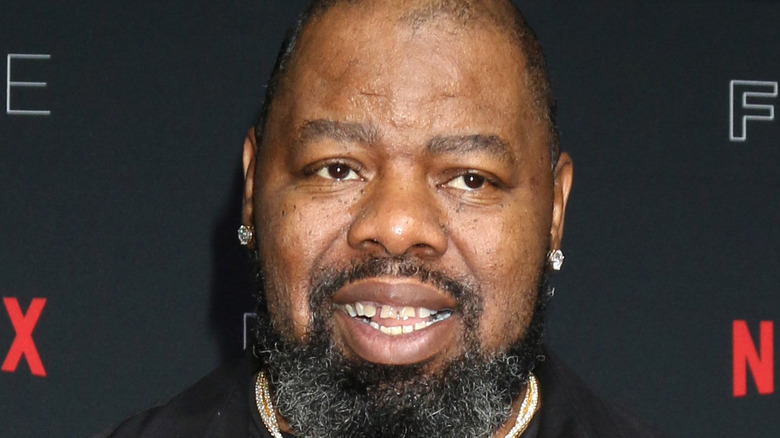 Shutterstock
On Friday, July 16, 2021, the music world lost one of its more interesting performers when Biz Markie, the rapper behind the 1989 hit "Just a Friend," died at the age of 57, according to The New York Times. His manager, Jenni Izumi, was first to confirm the tragic news, though further details on the musician's passing remain mostly unclear at the time of writing. "We are grateful for the many calls and prayers of support that we have received during this difficult time," Izumi told NPR via email. "Biz created a legacy of artistry that will forever be celebrated by his industry peers and his beloved fans whose lives he was able to touch through music, spanning over 35 years."
While Izumi did not reveal Biz's cause of death, the rapper had reportedly been ill for several months before he died. He was also diagnosed with Type 2 diabetes in his late 40s and had lost 140 pounds in 2014 because, as he told ABC News, he "wanted to live." At that time, he explained that if he didn't make certain lifestyle changes as advised by his doctors, he would have been at risk of losing his feet and other body parts due to his diabetes.
Despite his status as a one-hit wonder, Biz Markie achieved far more than his lone Billboard hit single may suggest.
He was a member of the Juice Crew collective before his breakout success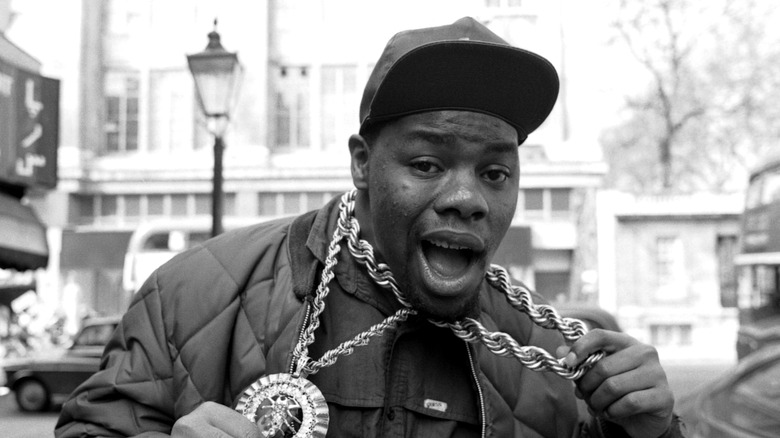 David Corio/Getty Images
Born Marcel Theo Hall on April 8, 1964, in Harlem, New York, Biz Markie got his stage name from his nickname, Markie, and from pioneering rapper Busy Bee Starski (via The New York Times). As a young man, he cut his teeth in the burgeoning hip-hop scene as a DJ and beatboxer, and while he still had a lot of work to do on his rhymes at first, he got to join the influential collective the Juice Crew, where he stood out as the group's comic relief. For someone who had spent much of his boyhood years as the class clown, it was a natural progression. By 1986, he released the EP "Make the Music With Your Mouth, Biz," which was produced by fellow Juice Crew member Marley Marl.
Two years later, Biz released his full-length debut, "Goin' Off," and established himself as a "hip-hop Everyman" (as described by the Times) with a goofy personality. His next album, 1989's "The Biz Never Sleeps," saw him rise to mainstream stardom as the "Clown Prince of Hip-Hop," and it was all thanks to the sleeper hit "Just a Friend" — and his so-bad-it's-good singing in the song's chorus. "His bellowed plea — wildly out of tune, and totally unforgettable — sounded like something concocted after a day of romantic disappointments and a night of heavy drinking," wrote The New York Times' Kelefa Sanneh of Biz and his signature song, which peaked at an impressive No. 9 on the Billboard Hot 100.
Biz was never truly forgotten despite being a one-hit wonder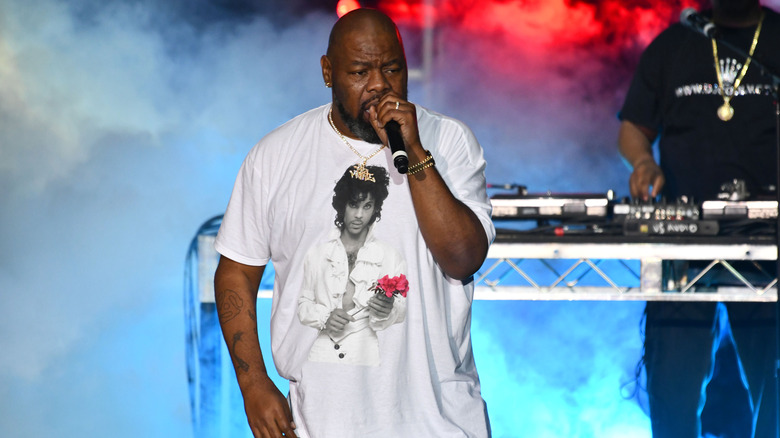 Scott Dudelson/Getty Images
Many one-hit wonders are consigned to the scrap heap of obscurity and irrelevance soon after their proverbial 15 minutes of fame are up. That didn't apply to Biz Markie, who made music headlines in 1991 when he was sued by 1970s pop singer Gilbert O'Sullivan for allegedly sampling his No. 1 hit "Alone Again (Naturally)" without permission (via The New York Times). The lawsuit led to stricter licensing rules on sampling, though Biz showed he had a sense of humor about the issue when he released the album "All Samples Cleared!" in 1993.
In the following years, Biz released his fifth and final album, "Weekend Warrior," in 2003, and made several appearances on movies and TV shows, including "Men in Black II," "Yo Gabba Gabba!," and "Black-ish." He voiced Kenny the Cat — essentially an animated feline version of himself with a different skillset — on "SpongeBob SquarePants." And when it came to his music career, he had some famous fans, including fellow New York rappers the Beastie Boys; he was featured on three Beasties albums, 1992's "Check Your Head," 1994's "Ill Communication," and 1998's "Hello Nasty," according to NPR. Biz also kept touring and making public appearances, and was frequently on social media to share photos of his toy and record collections until about a year before his death.
Biz Markie is survived by his wife, Tara Hall.