The Unbelievable Story Behind The Woman Who Survived Getting Buried Alive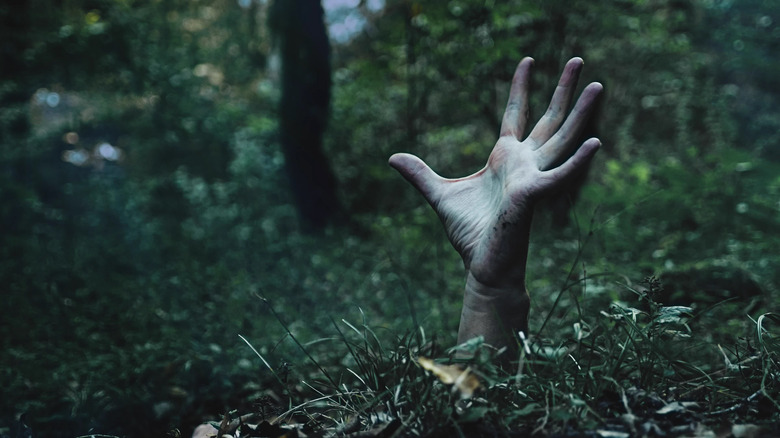 Shutterstock
What was supposed to be a regular shopping trip for Michelina Lewandowska ended up in the worst situation possible. In 2011, Michelina was preparing to go on a supposed shopping trip with her former fiancé, Marcin Kasprzak, who is also the father of her child. However, Marcin showed up at her home with a teenage friend, Patryk Borys, and proceeded to shoot Michelina with a stun gun. The 300,000-volt electric current was enough to incapacitate Michelina and it was then that the two men bound and gagged her with tape, per the Courier Mail.
Marcin and Michelina's relationship had ended, and Marcin wanted custody of their son, so he decided to take action the illegal way. Marcin and Patryk placed Michelina inside a cardboard box while she was bound to ensure she wouldn't escape her grave in the forest. Michelina recalls hearing the two men digging and then soil falling over the box that she was in. She realized that she was being buried alive and thought to herself, "This is it. I'm going to die," (via Yorkshire Live). Michelina couldn't see and with the little space she had inside the box, she knew that she didn't have a lot of time before the oxygen ran out.
Michelina thought of her young son and how he would grow up without a mother if she didn't make it out alive. The only thing that she had on her that could help her escape was, ironically, something that Marcin gave her.
Engagement ring saves her life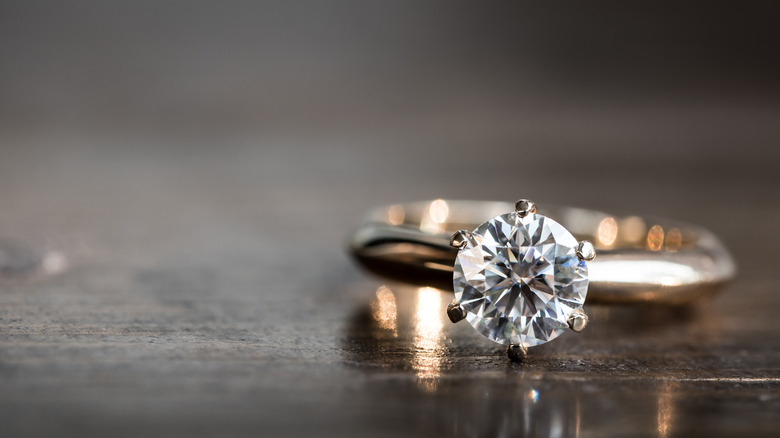 Shutterstock
On that day of shopping, Michelina decided to wear the engagement ring that Marcin gave her. Luckily, the diamond on the ring was sharp enough to cut the tape on her legs. Per ABC News, she then went on to cut the cardboard box. In court, Michelina recalled how she escaped being buried alive, saying "I started to tear the box apart. I was focusing on the opening I had just made. Soil was getting in. My face was getting dirty. I could see some black sky and leaves. I was so exhausted." After some time, Michelina was able to get out of the box and get help from a passerby who called the police.
Marcin Kasprzak was arrested shorty after. He was convicted of kidnapping and attempted murder and was sentenced to 20 years in prison. His accomplice, Patryk Borys, was charged also charged but since he was only 17 years old at that time, he was placed in a juvenile institution, as reported by Yorkshire Live.
Although Michelina was able to escape death, she still has nightmares about being buried alive. "He wanted me dead and planned to kill me in the most horrific way imaginable," she said. "Now he's the one who is imprisoned and I hope he rots there."