The Real Meaning Behind Biz Markie's Just A Friend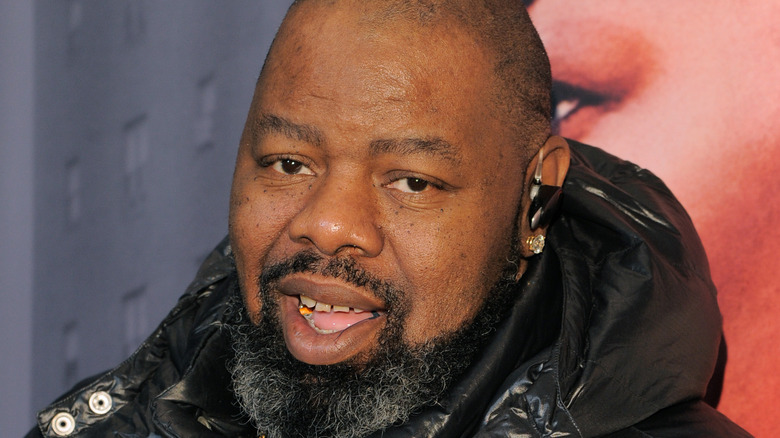 Shutterstock
Fans of rapper Biz Markie (Marcel Hall), who died from diabetes complications on July 16, can take comfort listening to his music, including his iconic song "Just a Friend" from "The Biz Never Sleeps" album. The Harlem-born music maker's Top 40 hit made Markie famous in 1989 as it became an international sensation and reached platinum status, according to TMZ. After the song blew up, the rapper optimized opportunities and got gigs as an actor, music producer, and DJ. He even had a comedy act. 
"The Clown Prince of Hip Hop," as some called him because of his light-hearted and humor-filled music and persona, got his start rapping in neighborhood clubs, according to CNN. After a 1985 meeting with producer Marley Marl, he worked with artists MC Shan and Roxanne Shanté. Markie got a record deal of his own in 1988 with the Cold Chillin' label, making his debut "Goin' Off" with them.
The next year, his second album dropped, and "Just a Friend" became the biggest hit he ever had. The song tells the classic friend-zone story of a man meeting a girl in a club, who says she doesn't have a boyfriend, but frequently spends time with "a friend." The song, influenced by Freddie Scott's "(You) Got What I Need (1968)," offered more than just fiction (via Song Facts). 
The story behind the song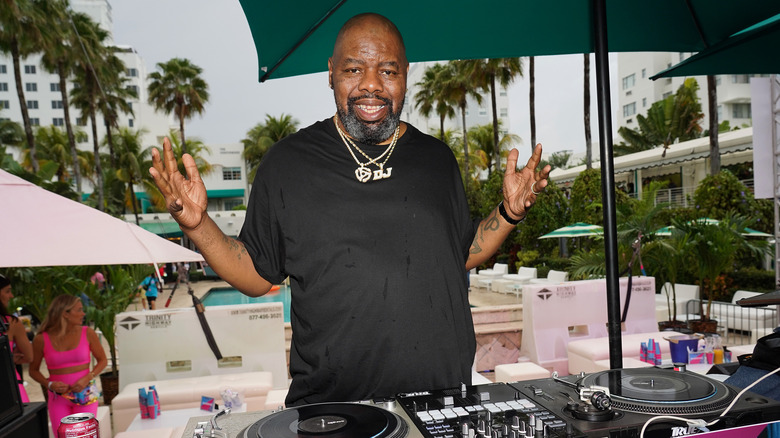 Alexander Tamargo/Getty Images
While Markie incorporated parts of the piano music songwriting team Kenny Gamble and Leon Huff created and co-opted the phrase, "You got what I need," the remainder of the work was all his. As Song Facts points out, credits in the '80s worked differently than now, and samples and interpolations didn't require any clearance or official acknowledgment. 
In an interview with Entertainment Weekly, Markie admitted that the lyrics had a personal resonance: "I was talking to this girl — the first girl I ever talked to. And every time I would call out to California, a dude would pick up and hand her the phone," he said. "I'd be like, 'Yo, what's up [with him]?' She'd say, 'Oh, he's just a friend. He's nobody.' And I came out there a week early just to surprise her, and she's tongue kissing somebody — and I caught her! So instead of me fighting, I put the pain into the pen and wrote it out."
Fans show a versatile performer some love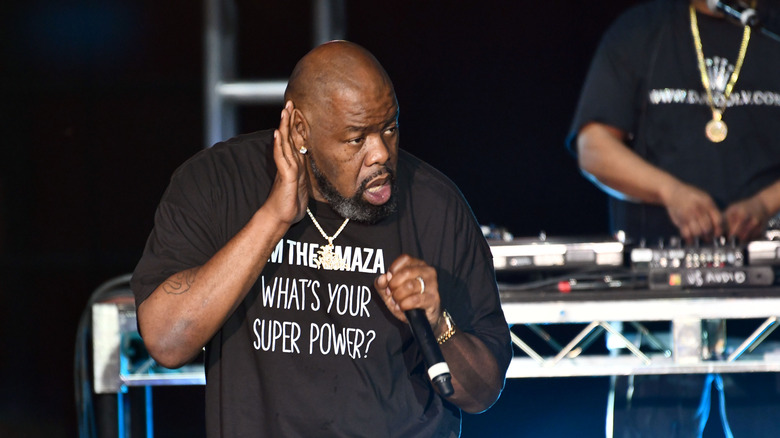 Scott Dudelson/Getty Images
The song entered pop culture and regularly appeared in commerciaIs, video games, and television for decades, including the 2017 finale of the comedy, "Black-ish," where Markie customized a version to include the sitcom's character names. "I think all artists tell a story through their music, whether they experienced it personally or someone they know went through it," he said to Entertainment Weekly. "It's always therapeutic to talk about heartbreak whether it's a conversation with a friend, or through music."
Markie was 57 when he died. More than 70 million viewers have watched his "Just a Friend" video since it was posted on YouTube on Aug. 4, 2010, according to Newsweek, including an influx of those celebrating Markie's life after his passing. Many longtime followers are leaving tributes to his work in the comments section, such as Bender Bending Rodriguez's post: "One of those songs where everyone stops to sing along. Classic. Rest well Biz."