Here's How Many Victims Serial Killer Vlado Taneski Really Had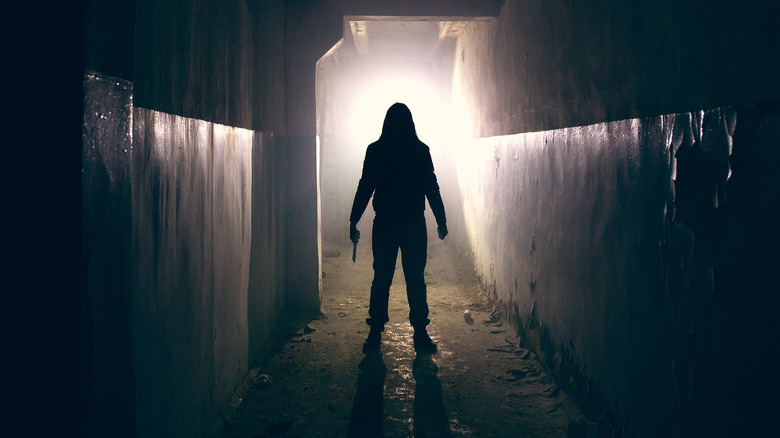 Shutterstock
Between 2005 and 2008, the rural town of Kicevo, Macedonia, was terrorized by a serial killer who preyed on older women who were domestic workers. As reported by The Lineup, the women were all physically and sexually abused before they were ultimately strangled to death with a phone cord. The victims' bodies were then placed in plastic bags and dumped in different locations throughout the remote city.
Vlado Taneski was a freelance writer who covered a variety of news stories for newspapers throughout Macedonia. However, he ultimately developed a keen interest in the unsolved deaths of three particular women.
The Lineup reports 65-year-old Zivana Temelkoska was killed in May 2008, and 56-year-old Ljubica Licoska and 64-year-old Mitra Simjanoska were killed in 2005. However, Vlado Taneski noted similarities in the three women's lifestyles and the way they were killed, which suggested they were victims of a serial killer. He also questioned the mysterious disappearance of a 78-year-old domestic worker, who vanished in 2003 and was never found.
Although his colleagues and editors had their doubts about Vlado Taneski's serial killer theory, he seemed to have a great deal of knowledge about the deaths — including details that were never released to the public.
As reported by The Irish Times, Taneski's vast knowledge about the cases ultimately led authorities to identify him as a suspect in the murders. Authorities said a DNA test confirmed Vlado Taneski killed Zivana Temelkoska, Ljubica Licoska, and Mitra Simjanoska.
Vlado Taneski's arrest and subsequent death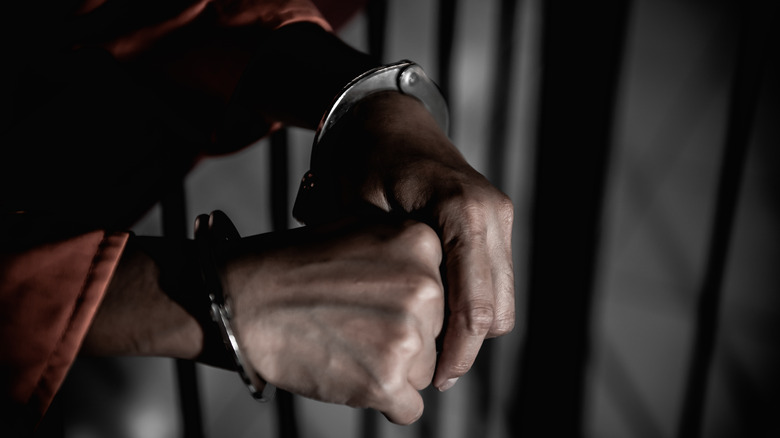 Shutterstock
As reported by The Irish Times, Vlado Taneski was arrested without incident and consented to a police interrogation. However, he did not admit or deny the allegations against him. A subsequent search of Taneski's home led authorities to "biological material," which was compared to DNA found on the bodies of Temelkoska, Licoska, and Simjanoska. Authorities also suspected Taneski of killing the 78-year-old woman who vanished in 2003, as she fit the profile of the other three victims. However, there was no solid evidence linking Taneski to the crime.
While in jail awaiting trial, Vlado Taneski was found dead in his cell. As reported by The Lineup, the accused serial killer shared the cell with two other inmates, but his cause of death was ultimately determined to be suicide. The Irish Times reports a handwritten note, which Taneski left in his cell, simply stated, "I did not commit these murders."
Vlado Taneski was charged with the deaths of three women, but as he died before his trial, he was never convicted. The Lineup reports authorities still believe the DNA evidence proves he killed Zivana Temelkoska, Ljubica Licoska, and Mitra Simjanoska. They also believe he likely abducted and killed the elderly woman who vanished in 2003.
Authorities also noted all four victims physically resembled Taneski's mother, who was also a domestic worker.