Here's How Much The Tampa Bay Buccaneers Super Bowl LV Ring Is Actually Worth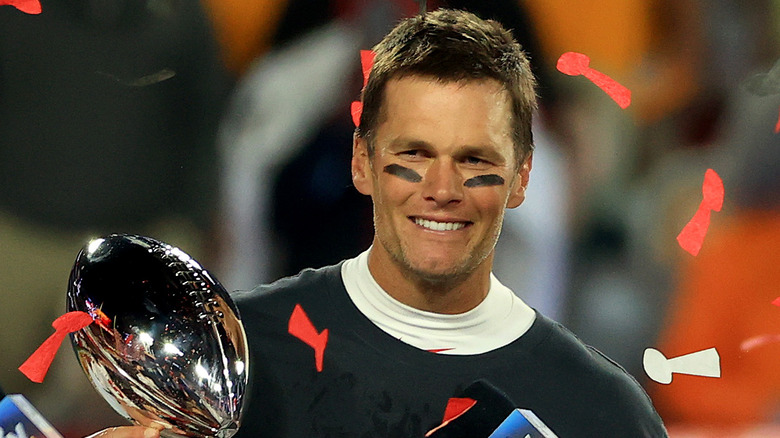 Mike Ehrmann/Getty Images
After every Super Bowl, the victors walk away with a few things: the Vince Lombardi Trophy, a sense of satisfaction that's sure to last for years to come, and a highly coveted (and expensive) Super Bowl ring for each of the players on the winning team. In the case of the Tampa Bay Buccaneers' rings for Super Bowl LV, they definitely earned their finger trophies. They beat out Patrick Mahomes and the Kansas City Chiefs on February 7, 2021, to claim their second-ever Super Bowl victory, and they did so in style with a whopping 31-9 lead over the competition.
The rings that were awarded to the Buccaneers for their talent are some of the most unique Super Bowl rings to ever be produced. These things are seriously like something out of a Dan Brown novel, filled with a sense of mystery and symbolism that take more than a glance to decode. They're huge, they're gaudy, and they are anything but cheap. So, how much are these behemoth medals of gallant victory actually worth? Simply put: A lot.
Diamonds, diamonds everywhere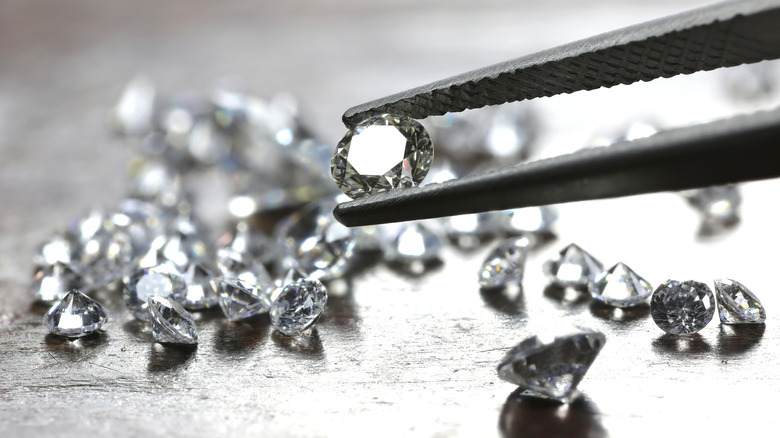 Shutterstock
The first thing you need to know about these rings, as Robb Report explains, is that they were crafted by Jason of Beverly Hills, a world-renowned and highly selective jeweler known for making some of the most exquisite diamond pieces in the world. And they definitely filled the Super Bowl LV rings with enough diamonds to keep the Buccaneers players happy.
According to CBS, these rings each contain nearly 15 karats of white diamonds and 14 karats of yellow diamonds, as well as rubies, and the rings themselves are made of 14 karat gold. Those materials alone are worth a figurative fortune, but the craftsmanship that went into producing these rings is where the real price comes in. There are several different cuts of diamonds, two layers to the actual ring (yes, a twist-off top), and some of the most intricate engraving to ever go on a piece of jewelry, and all of that really adds up.
When Yahoo! News talked to Steve Weintraub, owner of Gold and Diamond Source, he said the ring was the "finest Super Bowl ring ever done" and valued it at around $35,000. That's just the intrinsic value, though. Weintraub believes a collector would pay anywhere from $75,000 to $100,000 to get their hands on one. Sure, that might be next to nothing compared to most of the Buccaneers' salaries, but it's a heavy value to carry around on a single finger.