The Real Meaning Of Prince's Previously Unreleased Hot Summer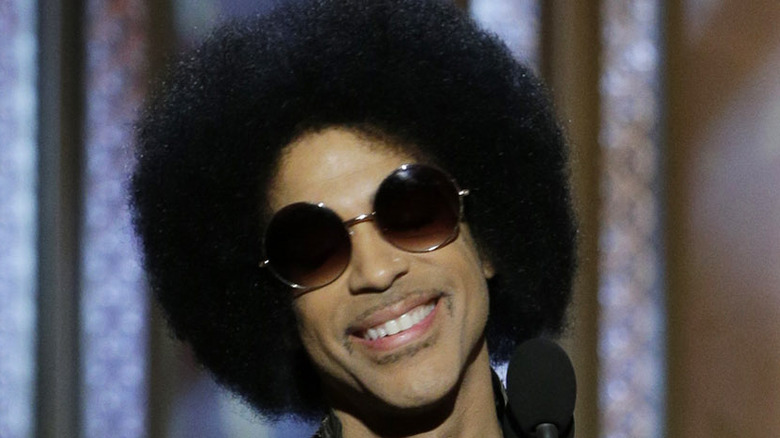 Handout/Getty Images
It's been a tough couple of summers. While life in the summer of 2021 far surpasses the pandemic lock-down life of 2020, news reports that the coronavirus is managing to remain a serious health threat to billions of unvaccinated people worldwide in its newest form, the Delta variant, is downright daunting. 
That's why the release of the fun, light new Prince track, "Hot Summer," feels like a posthumous gift from the late funkmaster genius. In reality, the song is being released by Prince's estate and Sony Music Entertainment's Legacy Recordings ahead of the July 30 release of the Purple One's 2010 archived 12-track album, "Welcome 2 America." 
According to Legacy Recordings, Prince recorded the album in 2010-2011 but chose not to release it. His focus turned toward the live concert residencies he did staring in 2011, per Rolling Stone, and continued until his devastating death at 57 in 2016 from an accidental fentanyl overdose, according to the Carver County Medical Examiner. 
Five years since Prince left the world, his legacy still looms large, so fans are likely to be thrilled about not only the new music, but also about an accompanying four-part podcast about the making of the record called "The Story of Welcome 2 America." According to Legacy Recordings, the podcast "takes listeners on a journey into the studios of Paisley Park and out onto the road with Prince in 2010-2011."
Hot Summer has throwback feels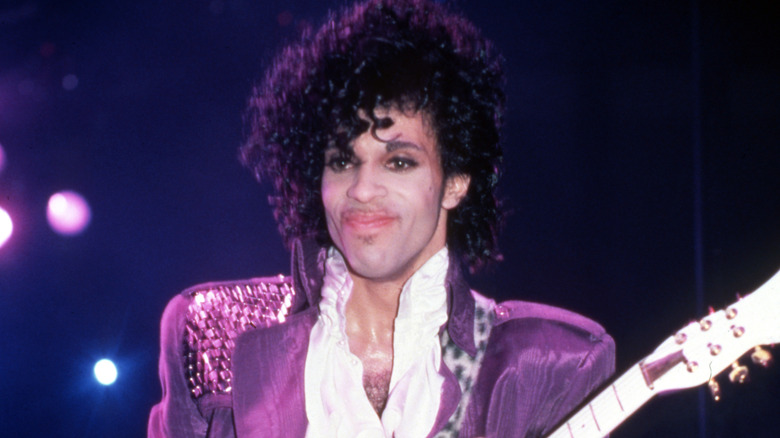 Icon And Image/Getty Images
The poppy, toe-tapping jam connotes just what it's supposed to with a title like "Hot Summer." It's upbeat and relatively straight-forward, a-la "Manic Monday," bringing to mind images of retro-filtered days where somewhere a boombox is blasting "Hot Summer" as girls in cut-off jean shorts, tall socks, bikini-tops, and plenty of lip gloss roller skate along a beach while oiled-up dudes with mustaches lift weights outdoors in the sunshine for some inexplicable reason. 
And that seems to be just what Prince had in mind, according to what vocalist Elisa Fiorillo said in the "The Story of Welcome 2 America" podcast. Legacy Recordings reported that Fiorillo said in the first episode of the podcast that Prince and his backup singers used to go for a drive in Prince's black Mercedes SUV to listen to their recordings in the car. After recording "Hot Summer" Prince specifically went to drive by the beach, cranking up the song.
Fiorillo said, "All those people were outside and I'm thinking it's broad daylight, they're gonna see him. But we didn't care. We had the windows rolled down and we were playing 'Hot Summer.' There's nothing like driving in a car and listening to music and I think he agreed."
Hot Summer reminds us to lighten up and have fun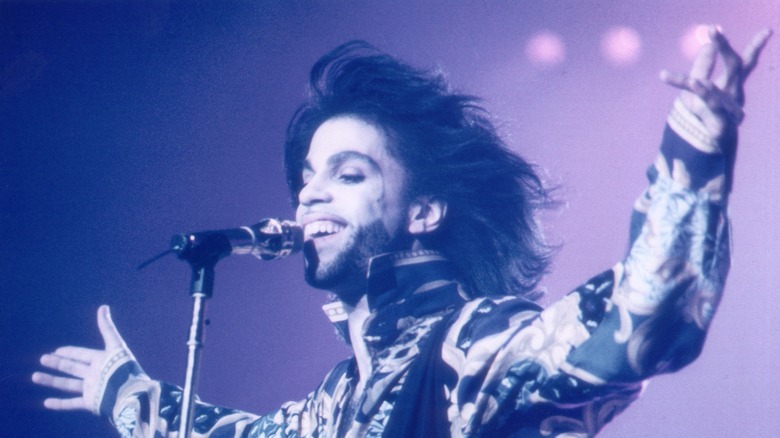 Graham Wiltshire/Getty Images
While Legacy Records described "Welcome 2 America" as "political and poignant," "Hot Summer" ain't that. The lyrics are optimistic, fun and even include a "Shoo-be-doo-bee." 
The words written in 2010 are oddly fitting for what's been happening a decade and more later, but as if in defiance of letting societal strife get him down, Prince was going to stay positive. He wrote, "Anybody close enough to hear/ Knows what we been listenin' to all year/ These are the days where people told me to fear/ But as long as I got your ear/ I think it's gonna be hot summer," in a catchy way that is nothing short of an earworm — but the good kind. Maybe even the kind of song we need stuck in our heads right now. 
Prince reminds us that "every broken heart can mend" and that our best friends have our backs. He says that life is what it is, but our perspectives are key. 
He wrote, "Why is life always a mystery?/ It will be whatever it will be/ It all depends on what you think you see/ You? I don't know, but me ... I think it's gonna be a hot summer." And who are we to defy the wisdom of Mr. Prince Rogers Nelson?