What Was Jackie Mason's Net Worth When He Died?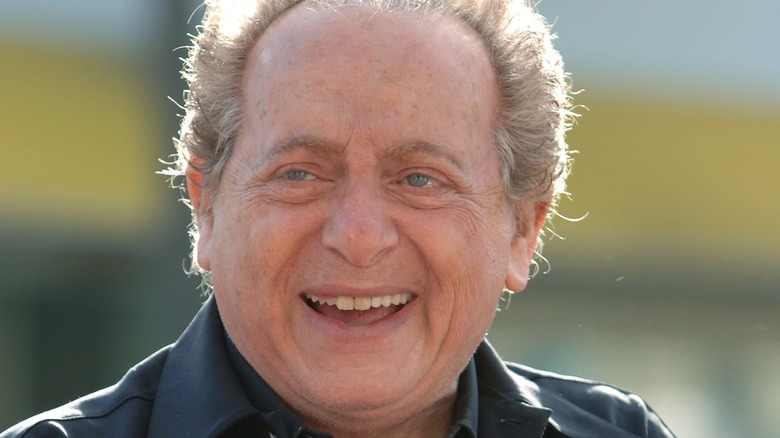 Uri Schanker/Getty Images
Jackie Mason was considered a great stand-up comedian, and his style of delivery spoke to a particular generation of Jewish-Americans. Unfortunately, Mason died on July 24 and left behind a complicated legacy.
Mason did not start out as a comedian. As The New York Times reported, he was a rabbi and came from a long line of rabbis. But as it turns out, he had been unhappy and only went to rabbi school to appease his father. He told NPR in 1987 that he did not know comedians even existed as a child — he even thought he was the only funny person in the world.
After resigning from his job, Mason began performing in the summer resorts in the Catskills. It was here that he mastered what is called borscht belt comedy — jokes that draw much of its humor from Jewish culture and expression.
At first, Mason had a hard time breaking into the traditional comedy scene, such as nightclubs. But a meeting with a fellow comic led to a series of appearances on variety shows and TV programs. He was able to record several comedy albums and go on tour and really make a living as a working comic.
But the fame and glory didn't last. Mason often courted controversy — he once made comments about New York City mayor David Dinkins and President Barack Obama, and one of his first controversies, and certainly one that was damaging to his career, was running afoul of Ed Sullivan.
Jackie Mason was controversial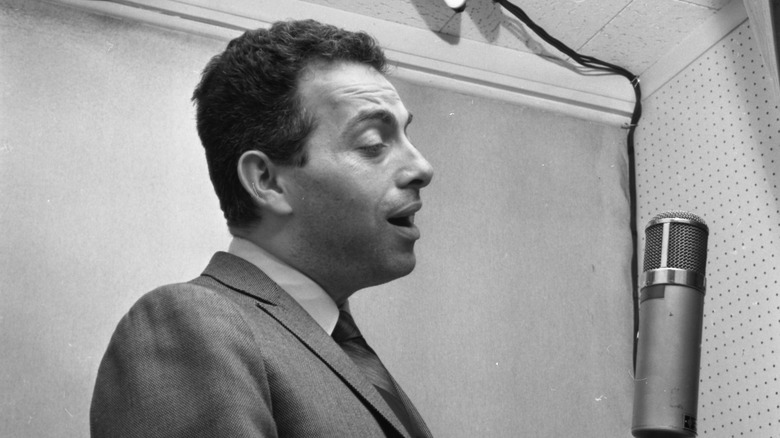 Donaldson Collection/Getty Images
As The New York Times tells it, Mason had been booked to do several episodes of the Ed Sullivan show. But one night, his set was preempted by a speech from President Lyndon B. Johnson. So Sullivan put up two fingers indicating how much time Mason had left. Mason, annoyed, began putting up several fingers causing Sullivan to believe Mason had just given him the middle finger.
Sullivan banned Mason from his show and, although the two settled the matter in the courts (which Mason won), club owners dropped Mason from their rosters. What followed was two decades of trying to rebuild his career. As such, Mason lost many years of performing opportunities. Eventually, he produced and starred in a Broadway show called "The World According to Me!" which was successful and won him a special Tony award in 1987.
He had a series of successful shows after "The World According to Me!" and even guest-starred in some episodes of "The Simpsons." But not everything he touched turned to gold. Mason appeared in "Caddyshack II" to replace Rodney Dangerfield, which flopped at the box office. A sitcom in 1989 with acting legend Lynn Redgrave also didn't pan out so well for him.
However, he certainly had enough success to sock away millions over the course of his career. Mason was 93 when he died and played his last show in 2005. According to Celebrity Net Worth, he had a net worth of $9 million when he died.
For all of his controversies, Mason will be remembered for his comedy and how much he mined his own culture for laughs.