How Google Earth Once Caught A Mugging In Broad Daylight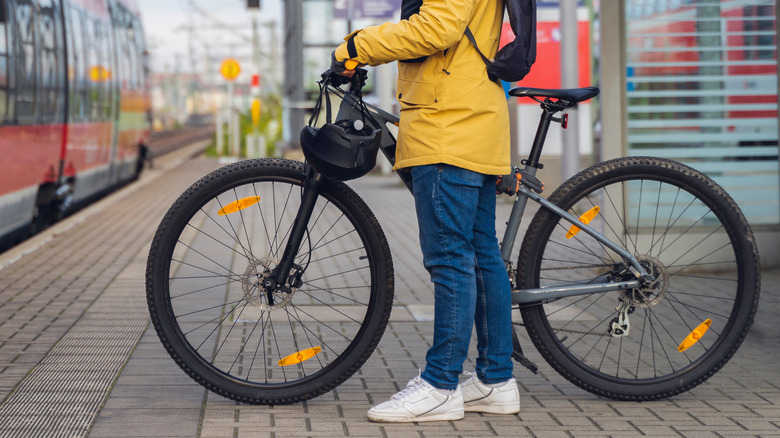 Shutterstock
Google Earth is a geographic and tagging program that forms an interactive, constantly updated map of the world. Per Live Science, it was released in 2005 and has been used to track and investigate climate change, biological patterns, and urban planning; discover previously unknown geographical and ecological details; and record human history. It also serves as a modern day panopticon, which means any time anyone leaves their house they are very likely under surveillance that is not only visible in real time but can later be accessed for future use. This has been the case for several criminals who, thanks to Google Earth, were either caught in the act of committing a crime or recognized after the fact by authorities or the victims of their crime by using Google Earth. 
The latter situation was reported in 2009 by Reuters. In September of 2008, a 14-year-old boy was biking in Groningen, Holland and alleged he was knocked off his bike and robbed by two assailants. He reported the situation to the police, but had no evidence to back up his claims. Several months later, while looking at the street on which he had been robbed using Google Earth, he saw an image of himself on a bicycle and two men walking up behind him almost exactly in the spot where he'd been assaulted and robbed. He reported it to Groningen police, who made a request to Google Earth for the unblurred Street View photograph. They eventually arrested the robbers, who were twin brothers, one of whom was recognized by Groningen's robbery squad.
Google Street View makes it harder to commit crimes without being seen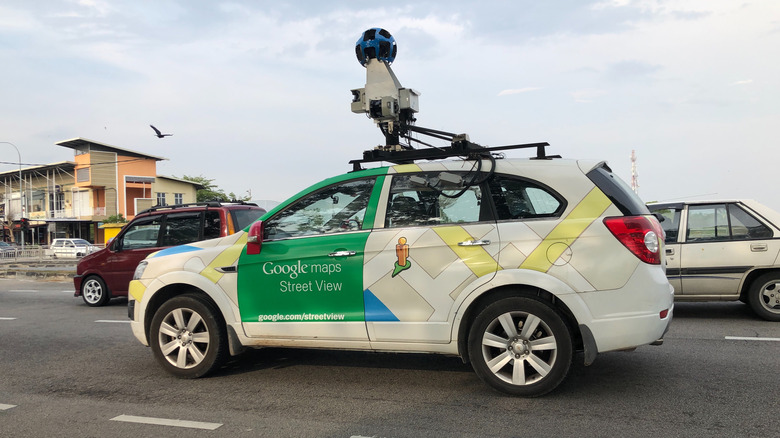 Shutterstock
In 2019, The Sun reported on several crimes solved using Google Earth and there were two other examples of people using Street View to find evidence of the crimes committed against them via actual footage caught by the Street View cars driving by at just the exact necessary moment. In 2011, an Oklahoma City woman reported two men had broken into her house and held her at gunpoint while they robbed the home. The initial investigation by authorities didn't turn up any evidence that would help find the perpetrators, and the woman was frightened and disappointed. Three years later, a friend of the woman was looking at the robbed house on Google Earth and saw a photograph of two men outside the house that recognized the description of the robbers. The police immediately reopened the case using the newly discovered evidence.
The article also reported on a "startling coincidence" in which David Soanes reported his minivan stolen from his own driveway. His 11-year-old son later looked up the family home on Street View and by a massive stroke of luck, found that the mapping car had passed by the house as the robbery was taking place. After a request to Google for an unblurred version of the photograph, police were able to track down and arrest the robber two years after the original vehicular theft.