What Was Slipknot Drummer Joey Jordison's Net Worth When He Died?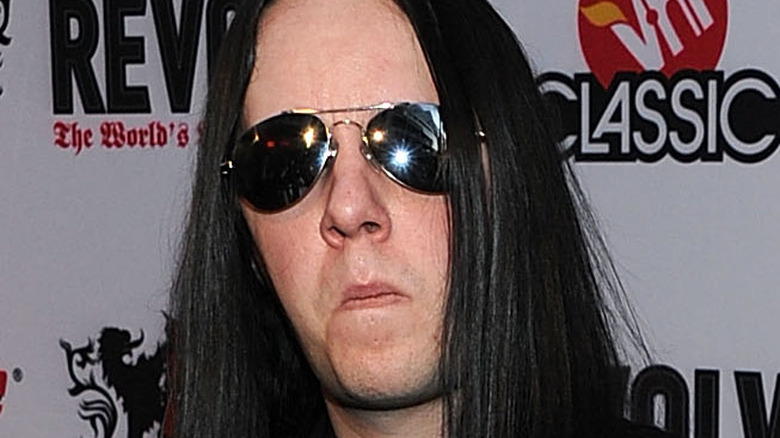 Frazer Harrison/Getty Images
Slipknot co-founder and drummer Joey Jordison has died. His family has not revealed other details regarding his death, only that he died in his sleep. He was 46 years old. In a statement, Jordison's family said the following: "Joey's death has left us with empty hearts and feelings of indescribable sorrow. To those that knew Joey, understood his quick wit, his gentle personality, giant heart and his love for all things family and music" (via Deadline). His family also requested privacy in their time of mourning.
Jordison was one of the founders of Slipknot, together with Paul Gray and Shawn Crahan. The band was formed in 1995 in Des Moines, Iowa. The band slowly built a reputation and became a worldwide success through the years. In 2013, however, Jordison left Slipknot, and, in an interview, he said that he was "blindsided" by the decision. "No band meeting? None. Anything from management? No, nothing. All I got was a stupid f**king email saying I was out of the band that I busted my a** my whole life to f**king create," he said (via Billboard).
But how did his time in the industry translate to his net worth? Let's take a look.
Joey Jordison's rare disease led to his exit from Slipknot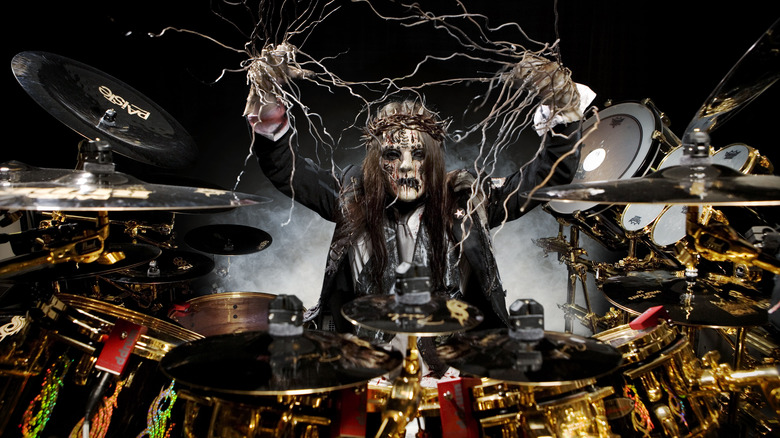 Photoshot/Getty Images
Aside from Slipknot, Joey Jordison also played music with other bands. He played the guitar for punk group Murderdolls and was the drummer for Scar the Martyr. Additionally, as Rolling Stone reports, Jordison also made guest appearances on songs by Rob Zombie, Necrophagia, and Otep.
In 2016, Jordison revealed that he was suffering from a rare disease at about the time when he left Slipknot. "Towards the end of my career in Slipknot, I got really, really sick with a horrible disease called transverse myelitis," he said at the Metal Hammer Golden Gods Awards, per Billboard. He further revealed that he lost use of his legs and couldn't play the drums anymore. At the time the symptoms of the disease manifested, Jordison said that his bandmates assumed it was because of drug use, but he said that wasn't the case.
According to Mayo Clinic, transverse myelitis is a neurological disorder that affects spinal cord nerves. Symptoms include muscle weakness, pain, and paralysis. Joey overcame the disease by going to physical therapy, saying that it was the hardest thing he ever had to do. It isn't known at this time if his disease has something to do with his death.
Despite his illness cutting short his time in Slipknot, Jordison racked up an impressive net worth. At the time of his passing, Jordison had a net worth of $5 million, per Celebrity Net Worth.