Here's What We Know About The Russian Serial Killer Danilovsky Maniac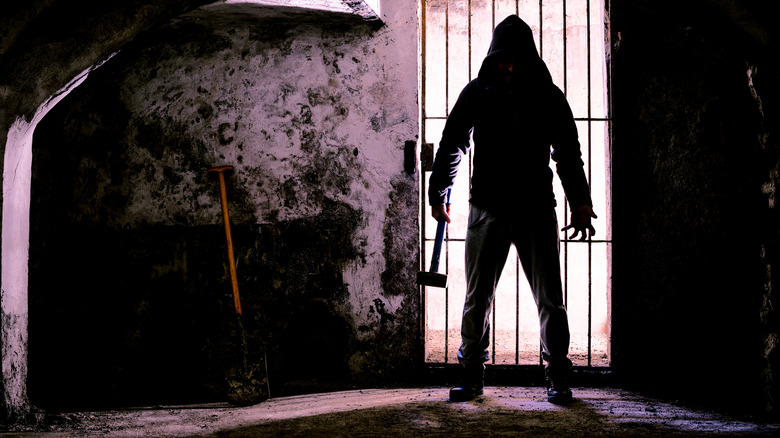 Shutterstock
Between 2004 and 2007, the bodies of seven women and girls were found in and around Cherepovets, Russia. As reported by Cpv.Ru, their killer, whose identity remains unknown, was dubbed "The Danilovsky Maniac," as three of the women's bodies were found in an abandoned building on Danilov Street.
Authorities believed the seven murders were related based on the killer's method of operation, and DNA evidence proved they were killed by the same person. Unfortunately, the DNA did not match anyone in the database. Authorities have few details about the Danilovsky Maniac's identity, but the serial killer has been described as being between the ages of 30 and 40, around 5 feet, 9 inches, with a "dense build." As reported by News Ru, the killer is also described as having a receding hairline and "cloudy" eyes.
Authorities noted all of the women were abducted "on the central streets in broad daylight." Six of the women had blond hair, and their bodies were disposed of in a similar fashion.
As reported by Region35, cash rewards up to 1 million rubles have been offered for any information leading to the arrest of the Danilovsky Maniac. However, nobody has ever come forward with viable information about the person's identity. In the course of investigation, detectives also interviewed thousands of residents throughout the region, with no conclusive results.
The Danilovsky Maniac's known victims include 17-year-old Marina Ostrovskaya, 19-year-old Irina Popova, 22-year-old Tatyana Baeva, 17-year-old Tatyana Maksimova, 31-year-old Lyudmila Miroshnichenko, 19-year-old Svetlana Stepanova, and 17-year-old Natalya Zakalova.
The Danilovsky Maniac mysteriously stopped killing in 2007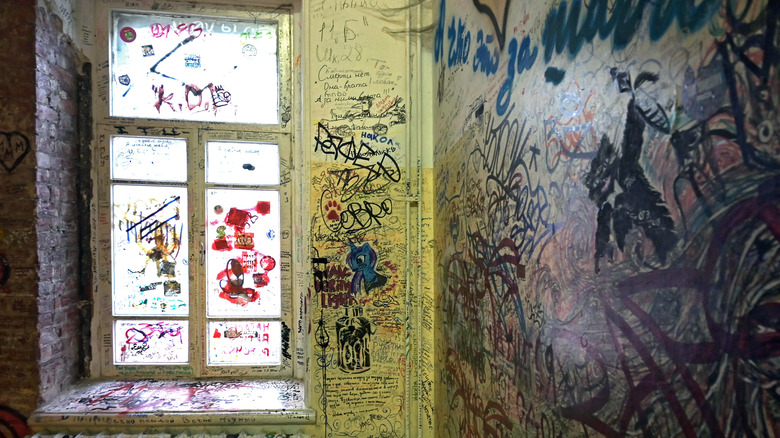 Wojtek Laski/Getty Images
The Danilovsky Maniac also left an unusual signature at the scenes of his crimes, in the form of crude pornographic paintings on the walls of the abandoned buildings. As reported by NewsRU, authorities believe the killer was responsible for similar images — which were painted on the walls of a local school. Although witnesses saw the suspect painting the images, they were unable to provide a reliable description of the man. Their descriptions were used to create a rudimentary sketch of the suspect, but it has not led to the identification of a person of interest or an arrest. 
As reported by 35Media, the Danilovsky Maniac was suspected in a number of other murders. However, authorities have not confirmed his involvement in any crimes committed before February 2004 or after June 2007. It has been speculated that the Danilovsky Maniac may have been arrested and imprisoned for other crimes in 2007. However, authorities have not found any matches between the killer's DNA and anyone currently in the criminal database.