This Is How Aaliyah Predicted Her Own Death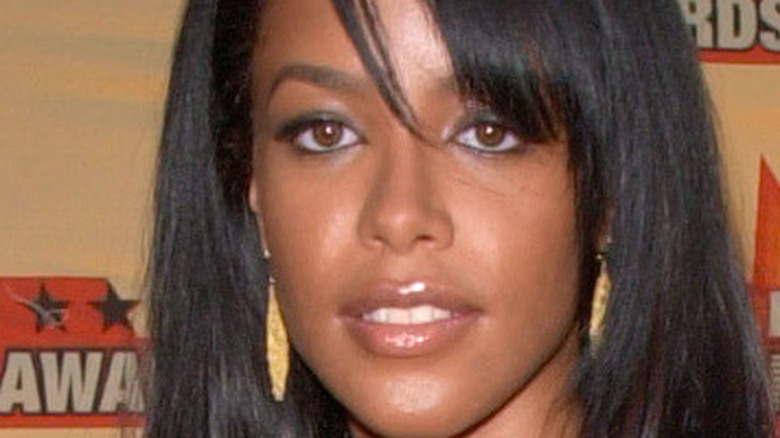 Shutterstock
Near the end of her short life, Aaliyah was a successful recording star, actress, and businesswoman. She was signed to a record label when she was only 12 years old, and by the age of 15, she released her debut album "Age Ain't Nothing But a Number," which catapulted her into worldwide success (via Biography). Tragically, Aaliyah's life was cut short in a plane crash when she was just 22 years old.
In July 2001, Aaliyah released her self-titled studio album to warm critical reception. Flash forward to August and she was in the Bahamas shooting a music video for the song "Rock the Boat." But on her way back to Miami, Aaliyah's fortune crumbled when her Cessna 402-B private plane crashed shortly after it took off. The rising star died along with eight others, per Biography. 
After her death, reports came out that Aaliyah was apprehensive about riding the small aircraft back to Miami. According to Newsweek, one of Aaliyah's friends said she had a fear of riding small planes and was expecting to board a bigger aircraft on her return flight. Although she was offered to be flown in a private jet, the recording artist refused as she wanted to get back to Miami as soon as possible.
Aaliyah's recurring dream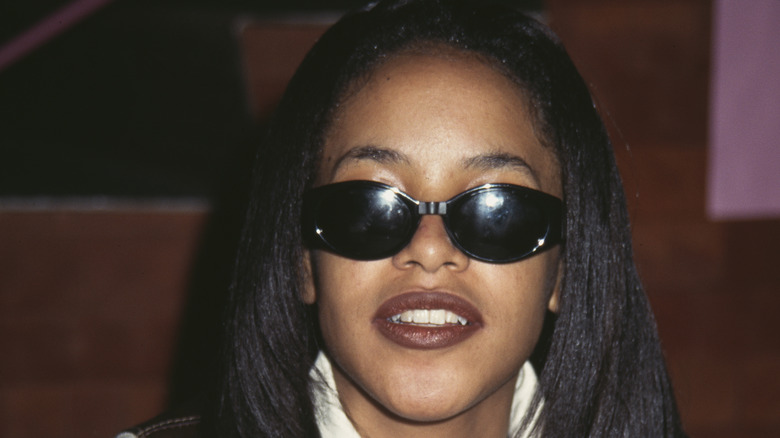 Michael Ochs Archives/Getty Images
Just a month before the plane crash, Aaliyah had an interview with German newspaper Die Zeit, per The New Zealand Herald. During the discussion, she spoke of a cryptic dream that she was having: "It is dark in my favorite dream. Someone is following me. I don't know why. I'm scared. Then suddenly I lift off. Far away. How do I feel? As if I am swimming in the air. Free. Weightless. Nobody can reach me. Nobody can touch me. It's a wonderful feeling."
After the plane crashed, witnesses said that it erupted into flames, and a subsequent autopsy revealed that Aaliyah died from head trauma and severe burns. An investigation was later launched into the plane crash and discovered that it was carrying extra weight. Additionally, the pilot, who also died in the crash, was not authorized to fly the plane, and an autopsy revealed that he tested positive for alcohol and cocaine (via Biography).