The Truth About Muhammad Ali's Time On Broadway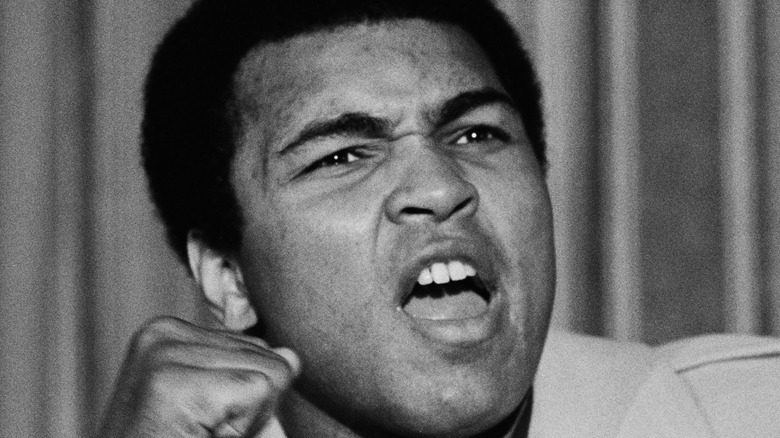 Evening Standard/Getty Images
Throughout his eventful life, Muhammad Ali was many things to many people: a feared and respected opponent, an inspiration, a human rights advocate, and one of the most successful and iconic athletes in history.
Ali's prowess in the boxing ring and natural charisma can't be questioned, but "The Greatest" was much more than that. Per NPR, he was a poet and writer of such magnificent lines as, "He talks a great deal and brags indeed-y of a muscular punch that's incredibly speedy," which appeared in his 1963 poem "I Am the Greatest."
A funny, thoughtful, and eternal figure in popular culture, it seemed there was no end to Ali's talents. He even had a short-lived Broadway career in his leading role in the musical "Big Time Buck White," which touched on troubles that Ali was all too familiar with in his own life.
Ali made his acting debut in 1962 in "Requiem for a Heavyweight." Per IMDb, the film is the tale of a boxer who suffered a savage defeat and faces the prospect of leaving boxing behind. Who gave Anthony Quinn's Louis "Mountain" Rivera said savage defeat? None other than Cassius Clay — Ali's birth name, which he was referred to at the time — who appeared as himself in a brief cameo.
The Greatest actor?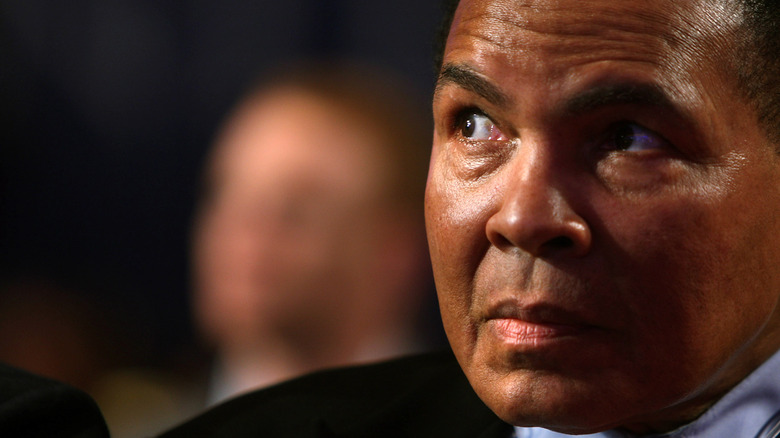 Spencer Platt/Getty Images
Ali's first foray into film was followed by the Broadway musical "Big Time Buck White," which gave Ali a much larger role. As reported by Playbill, he starred as Buck, a lecturer who battles to get his political message across to a (hopefully) like-minded group. Oscar Brown Jr. directed the show, which was an adaptation of an earlier play by the same name by Joseph Dolan Tuotti.
Though Ali only dabbled in acting and didn't return to Broadway after the show's brief run in December 1969, it was a poignant performance. At the time, Ali had been barred from boxing and stripped of his title after refusing, as a Muslim, to join the army and fight in the Vietnam War. Buck faced hardships of a similar nature, and it seems Ali played him well.
The New York Times wrote that Ali's singing (he was reportedly listed as singing most of the songs in the show) and acting were dignified and effective to watch. More importantly, as History reports, his title was restored following an appeal, and he was able to box again in October the following year.