The Real Reason John Quincy Adams Pardoned Two Men For Murder
The history of presidential pardons is fraught with controversy, with many individuals over the past two centuries being spared punishment in spite of serious charges. Infamous pardons include the pardoning of Richard Nixon by Gerald Ford after the former's resignation, and that of Dr. Samuel Mudd, who was treated as a co-conspirator after he tended to the wounds of John Wilkes Booth. Individuals pardoned over the years have included those accused of land fraud, narcotics trafficking, espionage, serial murder, and assassination. 
The motivations for these pardons vary. There might be genuine belief in the accused person's innocence or justification for the crime, some relationship with the president, and even the promise of economic gain. This latter scenario was in part the case during the aftermath of the 1827 Winnebago War. At this time President John Quincy Adams (above) took advantage of his authority to issue pardons with the goals of ending hostilities and acquiring native land (via Ranker).
President Adams pardoned two men in exchange for peace and land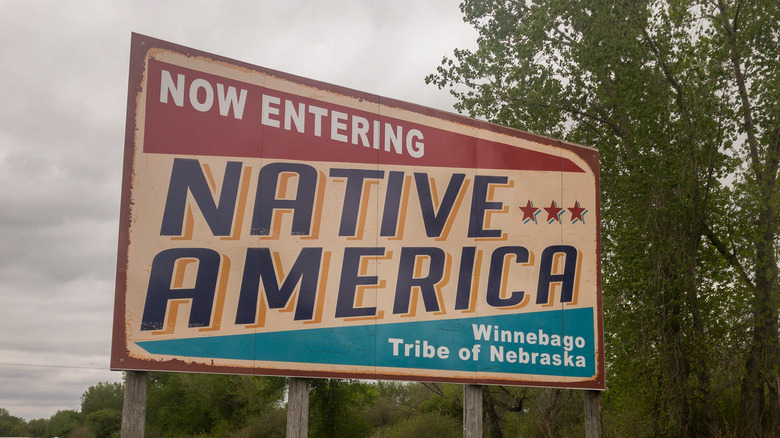 Shutterstock
The Winnebago war was the response of a Winnebago (or Ho-Chunk) tribe to encroachment into their territory by miners, and rumors that their members were being executed, according to The Wisconsin Historical Society. Their skirmishes resulted in several deaths before the U.S. government prevailed, the speed of their success due in large part to persuading other tribes to remain neutral. All Ho-Chunk tribe members involved were imprisoned — most for the act of rebellion, but some for the explicit targeting of civilians. Most prominent among these individuals was Chief Red Bird, the supposed instigator of the war. 
Red Bird's most infamous act was his assault on the home of local farmer Registre Gagnier. Gagnier and a farmhand were killed, while the former's family just barely managed to escape (via HistoryNet). Although the chief died in prison, he was supposedly aided by other tribe members, including Wekau and Chickhonsic. These two men were the last of those imprisoned — they'd managed to escape execution as well. In 1828 President Adams ordered their pardon. He did so in the hopes of avoiding further uprising, as the issue of tribal members being executed was largely what ignited Native hostility. However, in exchange for the pardon, he stipulated that the tribe surrender enormous parts of their homeland, including the mining land in question. This act, along with the war itself, helped set a precedent for the later Indian Removal Act.