What Was Infomercial King Ron Popeil's Net Worth When He Died?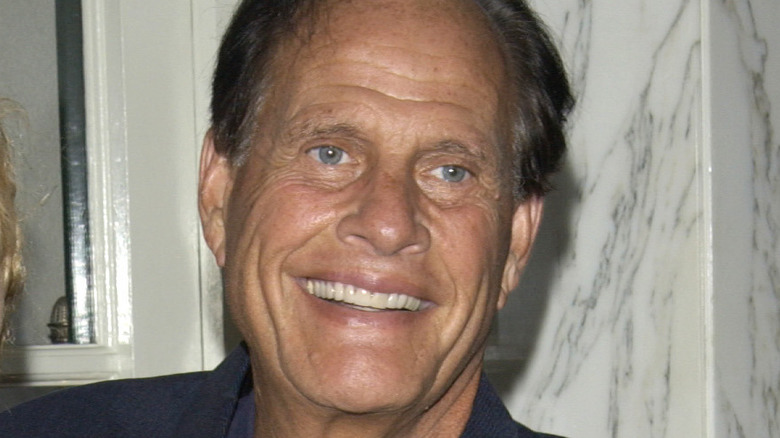 Shutterstock
If you love infomercials then you likely recognize the name Ron Popeil — the well-known infomercial king noted for his iconic "Set it and forget it" tag line. The 86-year-old died on July 28, reports TMZ. Popeil was the face behind many of the most popular American infomercials since the 1950s. For over 50 years, Popeil invented and advertised some of the most instrumental kitchen appliances and other products. He also coined some very catchy phrases to sell his products and spent a lot of effort marketing his inventions.
Popeil was born Ronald Martin Popeil in New York City on May 3, 1935. He was the youngest of two boys to parents Samuel and Julia. When he was just a toddler, his parents divorced and he and his brother were sent to live at a boarding school. Later they'd later be under the guardianship of their grandparents (via Popeil's website). When Popeil was a teenager, he'd be reunited with his father and began working at his Chicago factory. His father was an inventor and in following his footsteps, Popeil would soon take the reins.
Find out what his life as the Informercial King earned him.
Ron Popeil's infomercial career earned him millions
Ron Popeil started selling products on the streets of Chicago and raked in a lot of money as a young man. Those earnings were used to create his first ever infomercial and invest in his own company. Popeil called his company Ronco (which he named after himself), and its first product was the Chop-o-Matic — a chopping mechanism to slice vegetables and other foods, according to As Seen On TV. It was a success and helped launch his incredible infomercial career. Soon the company would have notable products such as a pasta maker machine, an electric food dehydrator, and even hair spray products.
One of his last popular products was the Ronco Showtime Rotisserie — for which he created his famous slogan, "Set it and forget it." His products amassed millions in revenue for his company, and despite having some financial troubles, per the Los Angeles Times, that led to him filing for Chapter 11 bankruptcy, Popeil still had a hefty-sized legacy. According to Celebrity Net Worth, his estimated net worth is $200 million.
Popeil is survived by his wife, Robin, and four daughters from previous relationships.