The Surprising Job Dusty Hill Had During ZZ Top's Hiatus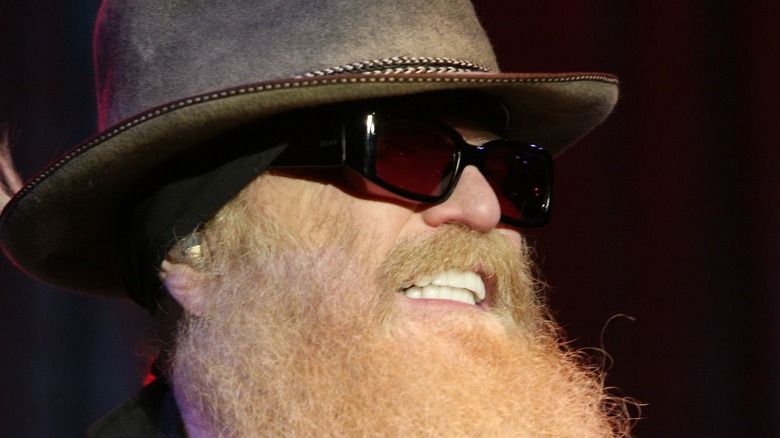 Jim Steinfeldt/Getty Images
Dusty Hill, the bassist for the Texas-based rock band ZZ Top, died on July 28 at the age of 72, per NBC News. The musician's death was announced by his bandmates in a statement posted on the band's Facebook page. Hill was part of the three-member band, which also included vocalist and guitarist Billy Gibbons and drummer Frank Beard, since its inception in 1969 (via CBS). The band was noted for their take on the rock blues genre and had a great run in their debut decade. But midway through, the band took their famous break. 
Between 1970 and 1976, ZZ Top recorded five albums. At the end of it all, their effort really paid off, and the band was one of the top rock bands in the country. But in addition to all the studio time they were dedicated to, plus touring, the band was burned out. They didn't record any more music after that, and in 1977, they decided to stop touring and take a break from music, per Texas Monthly. The band wouldn't reappear appear again until almost three years later with their 1979 return album titled "Deguello," per Billy Gibbons' website. But what were they doing during the short hiatus?
Dusty Hill's brief non-music job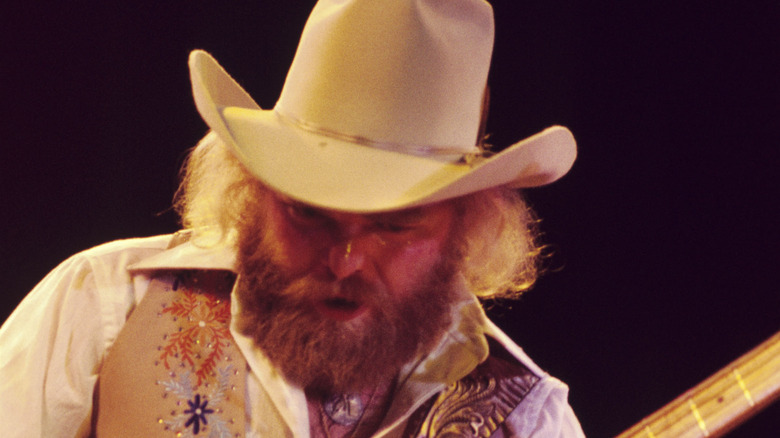 Tom Hill/Getty Images
Per Louder Sound, during their time off, each member went to spend some time to themselves. Gibbons went to Europe, Beard went to Jamaica, and Hill was next door in Mexico. But Hill also found himself doing another job outside of music on their break. At some point he ended back up in Texas and this time not in a studio — but in an airport. Hill told Ultimate Classic Rock in 2019 that in his attempt to feel normal, he took up a friend's offer to work at the Dallas Fort Worth International airport.
"I had a friend that worked in the airport up in Dallas and I just wanted to feel normal. I've been a singer since I was 8, and I've been a musician since I was 13 and pretty much on the road since I was 14," said Hill.
The band initially took a hiatus because Beard had to attend to some personal health issues. Yet, the pause ended up being a lot longer. At the time, Hill didn't want the fame to go to his head, and he decided to take on a role that could bring him into reality.
"I did not want other people to think that I thought I was full of myself, but the main thing is that I didn't want to start feeling full of myself. So I did it to ground myself," said Hill.