What's Next For ZZ Top After Dusty Hill's Death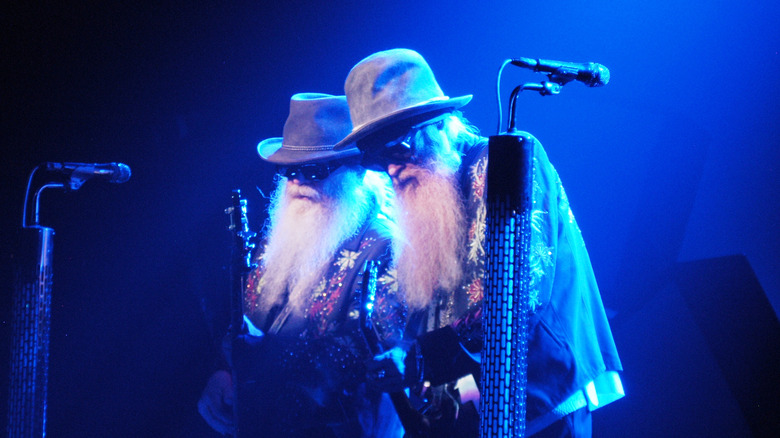 Shutterstock
On July 28, longtime bass player and co-vocalist of ZZ Top Dusty Hill died while on tour with his bandmates. After Hill's death, many fans were left wondering about the future of the "Sharp Dressed Man" crooners. In response to the tragic event, the band canceled its Wednesday performance — even though Hill had not been scheduled to play that day due to a preexisting hip issue.
However, though the concert was axed out of respect for Hill's death, ZZ Top bandleader Billy Gibbons has made clear that the group will continue its tour despite the loss of their bandmate, per Loudwire. Moreover, the decision to keep playing reportedly comes from Hill himself. According to Gibbons, one of Hill's final requests was to "let the show go on!"
"With respect, we'll do well to get beyond this and honor his wishes," Gibbons added, as relayed in a tweet from radio personality Eddie Trunk. Their next show will be on July 30 in Tuscaloosa, Alabama.
However, the long term plan for the band is less clear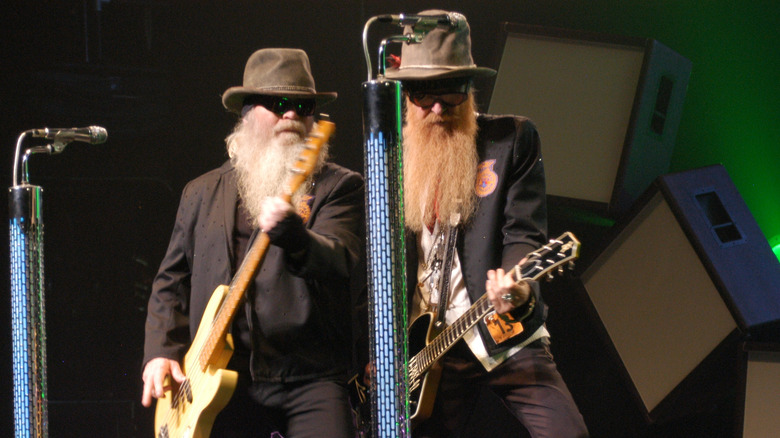 Shutterstock
Because Hill had already planned to miss some performances due to his hip injury, the band had already found a bass substitute in Elwood Francis, who has served as ZZ Top's longtime guitar tech. According to Ultimate Classic Rock, Francis made his stage debut with "that little ol' band from Texas" on Friday, July 23, though he had previously played with Gibbons on his solo 2018 tour.
While it is currently being reported that Francis will take Hill's place for the rest of the year, it is not yet clear as to whether he will become a permanent fixture of the band after the tour's end. That said, it seems like the most likely option at present — especially since Francis had earned Hill's approval before his death.
"Dusty emphatically grabbed my arm and said, 'Give Elwood the bottom end and take it to the top.' He meant it, amigo. He really did," Gibbons revealed in another behind-the-scenes anecdote following Hill's death.