The Dark Truth Behind Disney World's First Hostage Situation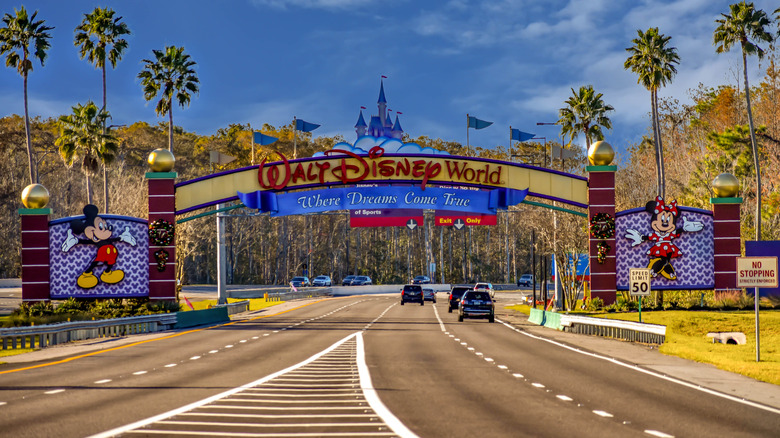 Shutterstock
When people go to Walt Disney World, they bring the same goals they would take with them to any other vacation destination: relaxation, time with family, enjoying some exciting attractions, and perhaps indulging in good food. Unfortunately, despite the company's best efforts, it's impossible to engineer every aspect of the experience to perfection. Further, the entire process relies on humans, employees (also known as cast members), and other guests. And given that humans are flawed, they sometimes act in ways that don't exemplify their best behavior.
There has been no shortage of criminal activity at Walt Disney World over the years. The vast majority of it is comparatively minor and dealt with rather easily: shoplifting, a guest having a few too many drinks and acting the fool, etc. However, the resort has also seen its share of serious crimes involving violence.
In one particularly nasty incident in 2000, a man took an employee and a small child hostage, and the entire situation took several hours to resolve. Fortunately, it ended peacefully with no injuries, the Orlando Sentinel reported.
Bismark Rodriguez held his son and a waiter hostage for 11 hours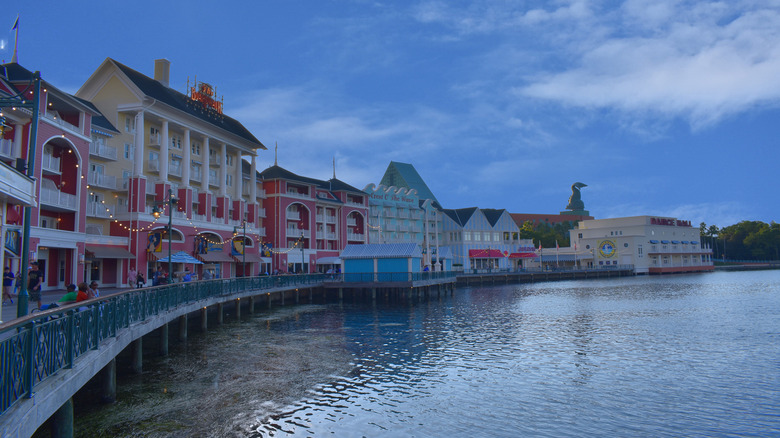 Shutterstock
In late June of 2000, as the Orlando Sentinel reported, Bismark Rodriguez and his 4-year-old son checked into the BoardWalk Inn (pictured above). Rodriguez allegedly hadn't seen his wife and three of their children in months, and he believed that a room service waiter who worked at the inn knew something. Rodriguez made repeated room service orders to get that man to his room, to no avail. So on June 29, Rodriguez, armed with a .357-caliber Magnum handgun, took his son and another waiter hostage.
During the siege, Rodriguez called a local Orlando news station to complain that he hadn't seen his wife and other three children in weeks and wanted to see them, according to CBS News. Amid the chaos, a few guests were evacuated from their rooms. But otherwise, life largely went on as normal during the standoff — vacationers could be seen enjoying the sights of a nearby sports complex even as police helicopters hovered overhead.
After 11 hours of negotiation, Rodriguez finally surrendered on the condition that he was allowed to see his children. No one was injured in the incident.