Why Rolanso Lexune Killed His Unsuspecting Mistress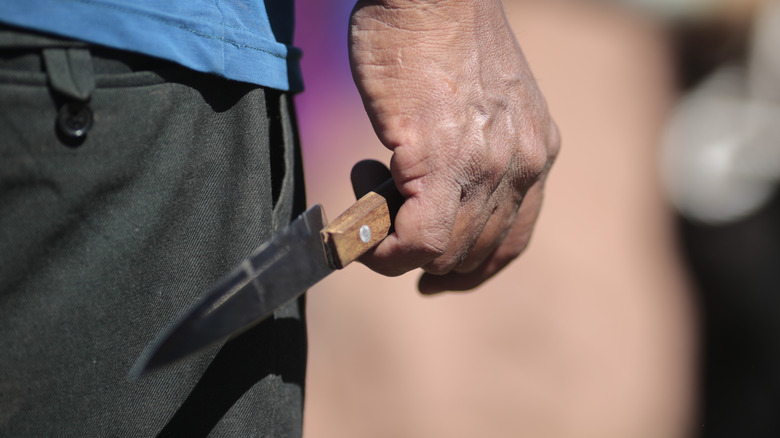 Gaston Brito Miserocchi/Getty Images
On October 1, 2016, authorities were called to the Bedford Technology store in Flatbush, Brooklyn, New York, following reports of a brutal murder. As reported by The New York Post, 27-year-old Deneisha Smith was kicked, beaten, and ultimately strangled to death. The assault, which was captured on the store's surveillance camera, lasted nearly 10 minutes.
According to court records, which were published by Justia, Rolanso Lexune entered the Bedford Technology store and immediately engaged in a verbal altercation with Smith. The argument turned physical when Smith attempted to pick up her cell phone and Lexune pushed her. When Smith tried to walk away, Lexune grabbed her around the neck and pushed her to the floor.
Smith eventually managed to break away from Lexune and locked herself in a back room of the store. Although he could not get through the door, Lexune eventually burst through a two-way mirror and made his way into the room, where he proceeded to kick and beat Smith as she tried to escape.
As stated in the court records, Smith managed to grab a shard of glass from the broken mirror, which she used to slash her attacker. Unfortunately, she was unable to fight him off, and Lexune eventually strangled her to death.
After viewing the surveillance video, Smith's family identified the attacker as Lexune, who was reportedly engaged to their daughter at the time of the attack. According to Smith's family, she and Lexune had been dating for approximately two years.
Rolanso Lexune stabbed himself in an attempt to avoid capture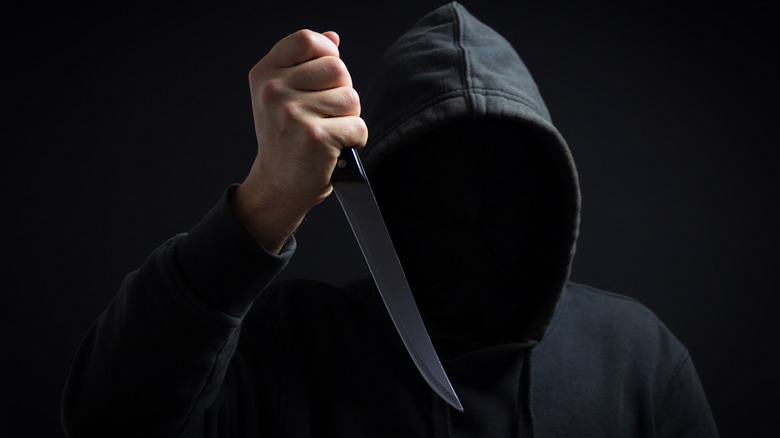 Shutterstock
Deneisha Smith's family said they initially liked Rolanso Lexune and welcomed him into their home. However, as reported by Justia, they changed their mind when they learned he was abusive. In the weeks prior to the murder, Smith called the police to report that Lexune physically abused her and he was subsequently arrested and charged with assault. 
Authorities immediately went to Lexune's home — which he shared with his wife and four children — to question him about the attack. However, when the police entered his home, they found that Lexune had stabbed himself in the chest.
Lexune was transported to the emergency room for treatment of his chest wound, which was not fatal and only required "a few stitches," per Justia.
Lexune denied any wrongdoing. In an interview with police, he said he was stunned when the officers descended on his home because he had not committed any crime. Although he admitted having a romantic relationship with Smith, he claimed the relationship ended eight months before she was killed and had not seen her since they had broken up. Lexune said he ended the relationship with Smith because she wanted him to leave his wife so they could get married, and he was not willing to walk away from his family.
As reported by The New York Post, Lexune was ultimately convicted of murder and sentenced to life in prison. He vehemently denies any involvement in Smith's murder.