The Snowbird Bandit: The Truth About The Retired Cop Who Robbed Banks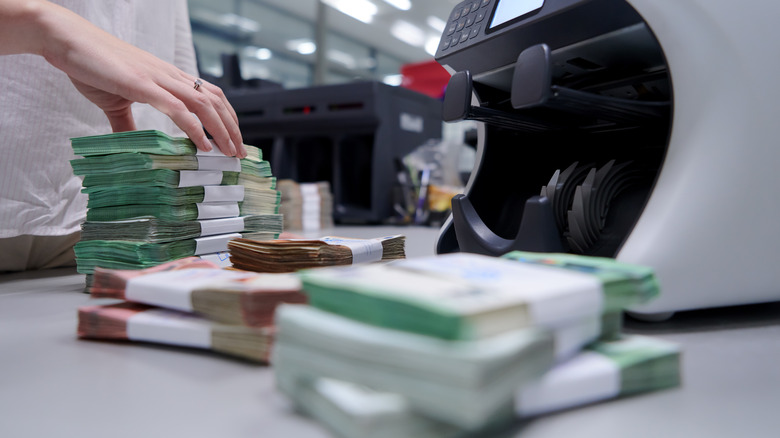 Shutterstock
In 2015, Kateri Fogleman made a heartbreaking discovery. According to The Infographics Show, she recognized the man in security footage from a bank robbery the day before. Having been raised by a police officer herself, she knew she had to tell the authorities what she knew: that the man in the video was her own father, retired LAPD detective Randolph Adair. The 70-year-old former officer had robbed five banks in Orange County, California, over the previous four months, on several occasions using the threat of a loaded revolver to make his demands, and in the end coming away with just over $9,000.
Because of his age and white hair, the FBI christened Adair the Snowbird Bandit. But what would cause a man who had dedicated his life to law and order to suddenly break bad at 70 years old and start robbing banks like some sort of geriatric John Dillinger? Adair had received several awards and other recognitions for his years of service to his community. Los Angeles Magazine notes that in 1971 he entered a burning building several times to save as many as 25 people from the flames before the fire department finally arrived. He was also among the officers who helped catch serial killer Richard Ramirez. But despite his sense of right and wrong and the pledge he took to protect and serve, Randolph Adair had a dark side. Let's take a look at what drove this retired cop to rob banks in his old age.
The Snowbird Bandit struggled with addiction for years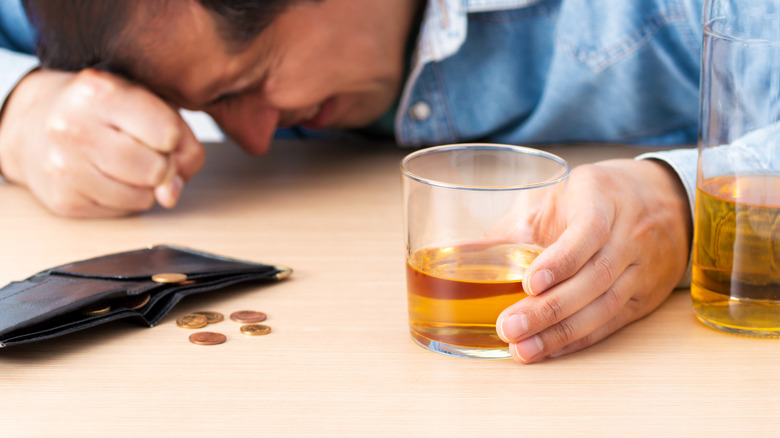 Shutterstock
Heavy drinking defined the police culture of the 1960s and '70s in L.A., and according to The Orange County Register, Adair was notorious among his drinking buddies on the force for hitting the bottle hard. During his trial, his attorneys outlined his history of dipsomania, relating how he got sober in 1973 after entering Alcoholics Anonymous, but was driven back to the bottle ten years later due to mounting financial and personal problems. He continued to work as a "functioning alcoholic" for years, at one point living in an abandoned car and feeling rather indifferent about whether or not he lived or died.
He was able to get sober again in 1996, but he wasn't free of all of his vices. He still struggled with gambling. A longtime regular in the local Native American casinos, he eventually started gambling online on his iPad. When he lost so much that he couldn't even pay his rent, he turned to crime. After his daughter, wife, and son-in-law turned him in, the authorities arrested him at the racetrack with a loaded revolver and $1,000 losing betting slips. "I'm cooked," he told the officers who arrested him. He also had a message of remorse for his sentencing judge: "I seem to have ruined my life. I'm ashamed I hurt people, innocent people. ... I'm prepared to take the consequences for it." He was sentenced to 7 years in federal prison for his crimes.