Here's How Gangster Machine Gun Kelly Was Finally Caught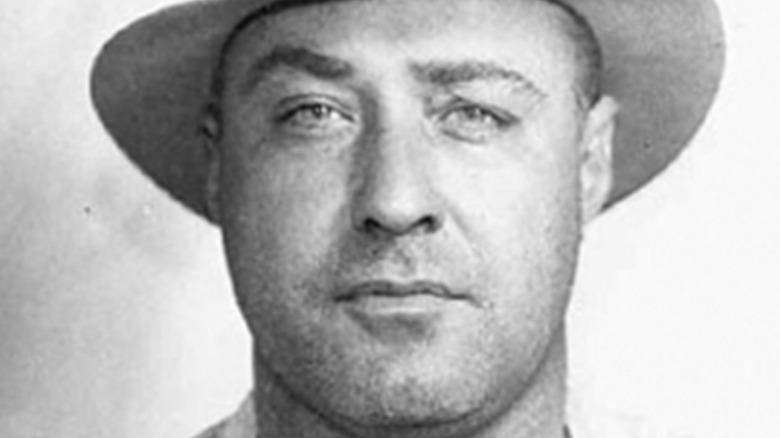 Donaldson Collection/Getty Images
Born George Kelly Barnes in 1897, "Machine Gun" Kelly earned his nickname from the weapon his wife Kathryn bought him (via the Federal Bureau of Investigation). He reportedly had such a deft hand with his gun that he could sign his name on the walls of the banks he robbed in bullets, according to Memphis Magazine. George started out as a bootlegger and spent several stints in jail for his illegal liquor ventures before graduating to bigger crimes.
Kathryn played a supporting role in George's criminal enterprises, and the couple's quest for a big score ended up becoming their undoing. With the help of some associates, the Kellys made plans to kidnap a wealthy Oklahoma oilman Charles F. Urschel. The kidnapping went off without a hitch in July 1933, and the kidnappers netted a cool $200,000 for their efforts. But they didn't count on their victim having such a sharp memory.
Although mostly blindfolded during his captivity, Urschel remembered some crucial details. In particular, he recalled a plane flying overhead twice a day, which helped the FBI narrow down where he was likely held: Somewhere near Paradise, Texas. After gathering additional information, authorities were able to catch most of the people who participated in this criminal operation, including Kathryn's mother, Ora Shannon. But George and his wife went on the run and eluded law enforcement — at least for the time being.
Machine Gun Kelly was caught in a Memphis hideout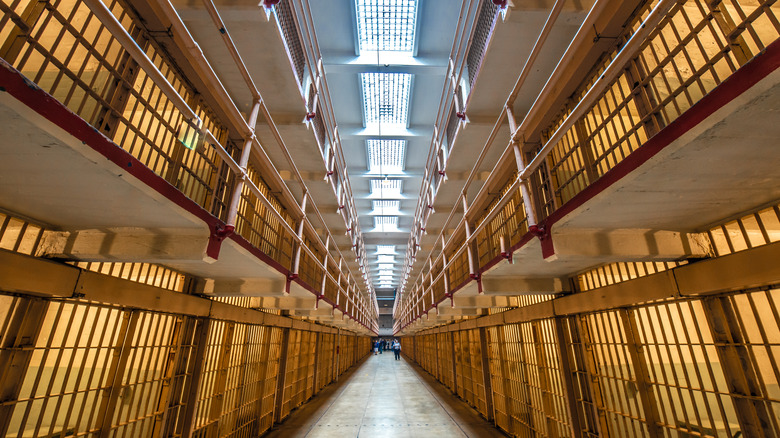 Shutterstock
George and Kathryn Kelly escaped to Memphis, Tennessee, according to Memphis Magazine. The couple changed their looks to avoid detection and even borrowed a friend's child, a girl named Geraldine Arnold, to seem more like a regular family. Although George's former brother-in-law, Langford Ramsey, found the couple a place to lie low, they were also low on funds. Their best chance of survival was to get some of the ransom money that was hidden in different spots in Texas. George sent Ramsey, accompanied by Arnold, to try to retrieve the funds, but the authorities had already found some of the gangster's caches of cash. Eventually, Ramsey let the girl go home to Oklahoma, and she tipped off the authorities about the Memphis hideout.
Early in the morning of September 26, 1933, FBI agents and local police officers raided the Memphis home where the Kellys were hiding. George, caught without his trusty weapon of choice, reportedly cried out, "Don't shoot, G-Men," and surrendered to the authorities (via the FBI). However, other sources claim that the outlaw denied saying this. In any case, news of the notorious gangster's capture made the headlines.
On October 12, 1933, George "Machine Gun" Kelly and his wife were convicted for the kidnapping, and both received life sentences. George was sent to Leavenworth, a federal penitentiary in Kansas, for his crimes, and later became an inmate at California's infamous Alcatraz prison. He was eventually transferred back to Leavenworth, where he died in 1954.