Here's How Many Victims The Russian Werewolf Actually Had
Mikhail Popkov, also known as "The Werewolf," was a Russian policeman and serial killer who was active from 1992 until he was apprehended in 2010. Popkov's work suited his modus operandi as he lured his victims by roaming bars and offering rides to intoxicated women in his police car before committing horrendous acts to them. He raped, tortured, and killed women and claimed that he did so to clean the city of sex workers, per CBS News.
Popkov wasn't easily apprehended as his police background gave him the knowledge necessary to carefully cover his crimes. He targeted women who he deemed immoral and used various weapons to mutilate them, often leaving them disfigured as if torn apart by an animal. Given his gruesome crimes, the media nicknamed him "The Werewolf" (via Medium). Popkov was only connected to the crimes after one of his victims escaped after a harrowing ordeal with the killer. The victim was able to identify Popkov as her attacker, but his wife provided an alibi preventing his arrest. His DNA was eventually connected to the crime scene and he was arrested on June 23, 2012.
If you or anyone you know has been a victim of sexual assault, help is available. Visit the Rape, Abuse & Incest National Network website or contact RAINN's National Helpline at 1-800-656-HOPE (4673).
The Russian Werewolf's many victims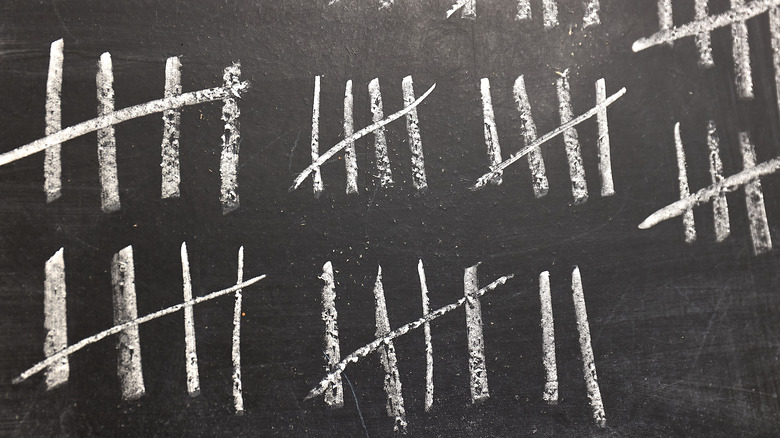 Shutterstock
When Mikhail Popkov was arrested, he was charged with the murders of 29 women. Popkov was cooperative with the investigators and provided details of his crimes as well as the locations where he dumped the bodies. Per Medium, Popkov was found guilty of 22 murders and was sentenced to life. During his time in prison, however, Popkov admitted to killing 59 more women, prompting the authorities to thoroughly investigate further. Out of the 59 murders that he confessed to, only 56 could be proven in court, which brought his total number of victims to 82. It is possible that Popkov had more victims that couldn't be tied to him.
Although Popkov was careful in committing his crimes to avoid being caught, he didn't anticipate the advancement of DNA technology. As reported by The Independent, he spoke on the development to investigators: "I was born in another century. Now there are such modern technologies, methods, but not earlier. If we have not got to that level of genetic examination, then... I would not be sitting in front of you." With at least 82 confirmed victims, Popkov is Russia's most prolific serial killer of the 20th and 21st centuries.