Why Citizen Kane Was Such A Failure When It Was First Released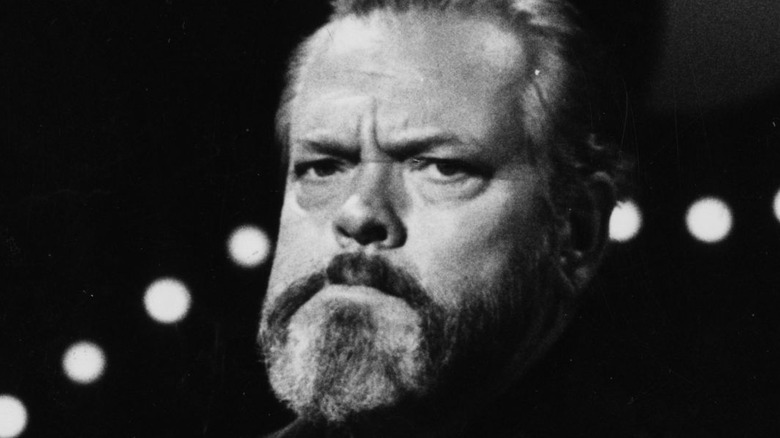 Keystone/Getty Images
"Citizen Kane" is regarded as one of the greatest movies ever, despite flopping at the box office when it was released in 1941. The movie was produced, directed, and co-written by Orson Welles, who also starred in the film. "Citizen Kane" was allegedly loosely based on William Randolph Hearst, a wealthy and influential newspaper publishing mogul. It was Orson Welles' first movie, and people were talking about it even before it came out. According to PBS, the preview screening for the film was a success, except for columnist Hedda Hopper, who described "Citizen Kane" as "a vicious and irresponsible attack on a great man."
William Randolph Hearst learned about "Citizen Kane" and the alleged portrayal of his character, and he did all he could to prevent the film from being shown in theaters. Being in the publishing industry, his newspapers refused to advertise the movie, and theaters were blackmailed into agreeing not to show it. Hearst was so determined that he even attempted to purchase the film to make sure that it never saw the light of day, per The Vintage News. Although the film was eventually released, some theaters chose not to screen it in fear of Hearst. It was a box office catastrophe for the movie's studio, RKO Pictures, which recorded a loss of $150,000 (via BBC).
Citizen Kane's later success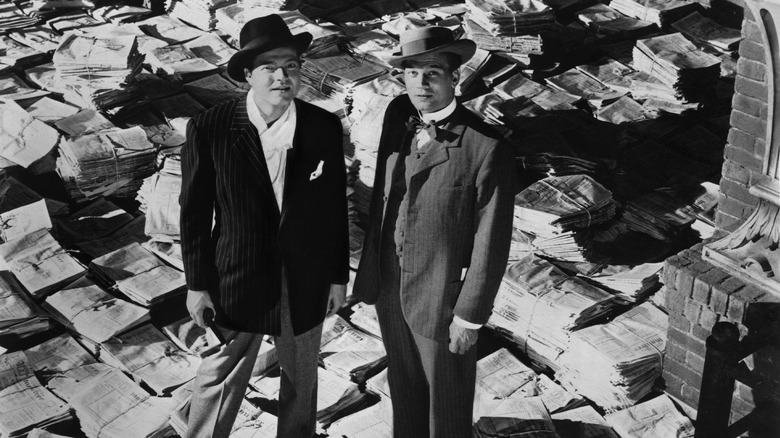 United Archives/Getty Images
Although "Citizen Kane" was a bust at the box office, critics praised Orson Welles and the film for a job well done. Critics from various newspapers praised Welles for the story and filmmaking techniques, calling it a masterpiece. A review from the New York Times even said, "suppression of this film would have been a crime" (via Citizen Kane Book). Despite the wonderful reviews, Hearst's campaign to bring down the film was heard by many.
At the 1942 Academy Awards, "Citizen Kane" was nominated for nine awards and only went home with one — best original screenplay. The crowd at the awards show heckled and booed whenever the film was mentioned, per PBS. It was only in the 1950s, when "Citizen Kane" was released on television, that it was discovered by many. By then, European movie critics were praising the movie left and right, and by 1962, "Citizen Kane" was called the "Greatest Film of All Time" by the Sight & Sound critics poll, an international group of professionals in the film industry. The movie stayed on the list for five decades, according to The Star.
Orson Welles on Citizen Kane
When the film was being promoted in 1941, Orson Welles released a statement regarding the movie's connection with William Randolph Hearst. He said, per Welles Net, "It is the portrait of a fictional newspaper tycoon, and I have never said or implied to anyone that it is anything else." He added that although he knows some publishers, he never knew them well enough to be able to create a character out of them.
Years later, Welles said that there may be some similarities between the character of Charles Foster Kane and Hearst, but the overall character is a mixture of several business moguls of the time, including Robert McCormick, Joseph Pulitzer, and Samuel Insull (via Citizen Kane Book). Filmmakers and movie buffs consider "Citizen Kane" one of the best movies up to this day, but sadly, Orson Welles was never able to create another movie with as much impact.