Disturbing Details Discovered In Philip Seymour Hoffman's Autopsy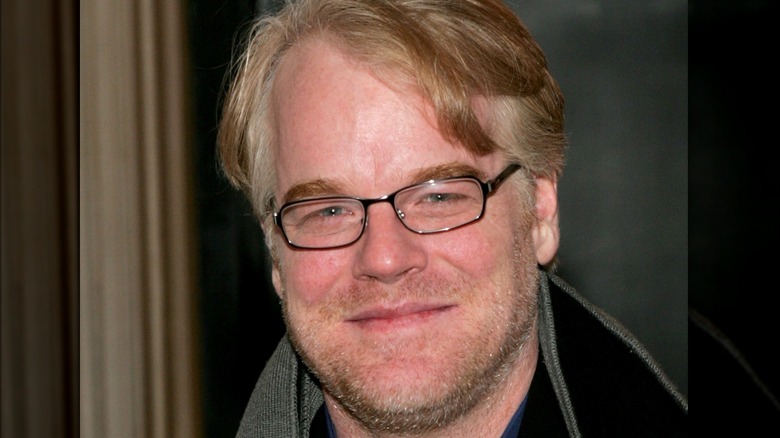 Paul Hawthorne/Getty Images
Hollywood lost one of its greatest talents when Academy Award-winning actor Philip Seymour Hoffman died on February 2, 2014. Hoffman's body was discovered in the bathroom in his New York City apartment, and he had a syringe in his left arm, according to CNN. Hoffman's autopsy revealed the toxic combination of drugs that contributed to the actor's death: a lethal mix of heroin, amphetamines, cocaine, benzodiazepines, and other drugs. His cause of death was officially listed as "acute mixed drug intoxication" and was declared accidental (via ABC News).
As CNN's Dr. Sanjay Gupta explained, users can build up a tolerance to taking a combination of drugs. "They're not feeling it, but it's still having an impact on their ability to breathe, and that's the real problem." Before his death, Hoffman had a long history of dealing with drug addiction. According to an interview Hoffman gave to "60 Minutes" in 2006, he consumed any drug he could before getting sober when he was 22 years old (via NBC News). Hoffman managed to stay clean until May 2013. That month, he went to rehab after a relapse that involved snorting heroin.
Philip Seymour Hoffman took a deadly mix of drugs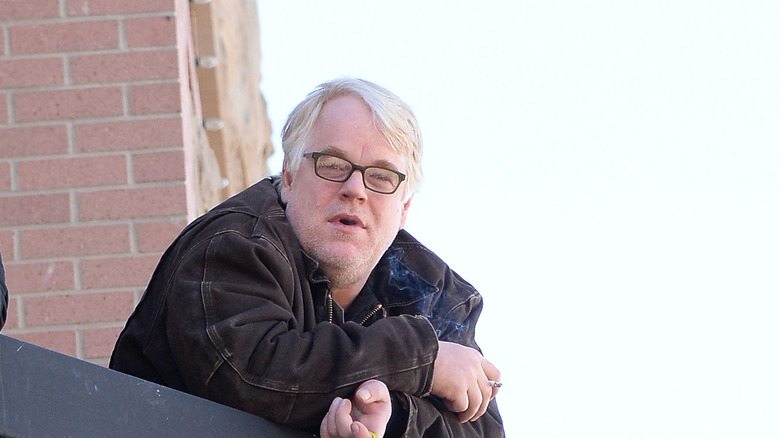 Jason Merritt/term/Getty Images
Even after going through drug detox, Philip Seymour Hoffman continued to experience addiction. Before his untimely death, Hoffman was in Atlanta filming "The Hunger Games," which he was almost finished shooting. Hoffman's partner, Mimi O'Donnell, described the final days of his life in an essay for Vogue, writing that "he started using again, and three days later he was dead." She had been afraid of drugs taking his life when he got back into heroin. "Every day was filled with worry. Every night, when he went out, I wondered: Will I see him again?"
The couple was living apart at the time of Hoffman's death, and the scene at his apartment clearly showed how much he had fallen back into addiction. Police found five empty bags of heroin and around 65 unused bags, used syringes, and prescription medications. Still, all of this evidence only provides clues into the final hours of Hoffman's life; no one knows exactly what happened in his last moments. According to CNN, O'Donnell spoke to him around 8 p.m., and he sounded high. She became very concerned when Hoffman failed to pick up their three children at her apartment the following day and asked a friend, playwright David Katz, to go and check on him. Katz and another person were the ones to discover Hoffman's body. Hoffman's family, friends, and fans were devastated by his sudden, unexpected death.
If you or anyone you know is struggling with addiction issues, help is available. Visit the Substance Abuse and Mental Health Services Administration website or contact SAMHSA's National Helpline at 1-800-662-HELP (4357).