The Truth About When American Pickers' Mike Wolfe Was Held At Gunpoint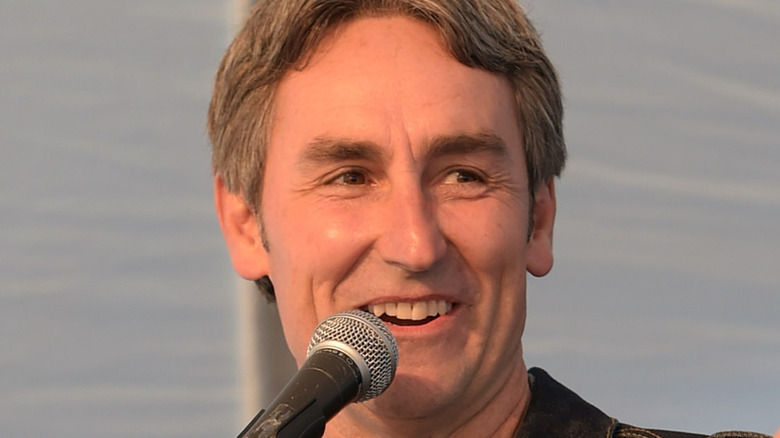 Rick Diamond/Getty Images
The world of picking is a different one from what most of us experience as our means of earning a living. It takes a special eye to look at the trash of the world and find the shining gems that would make the perfect addition to someone's collection. Not to mention that the job surprisingly has dangers lurking around every corner — as one of the most famous pickers in the world has found out the hard way.
Mike Wolfe of "American Pickers" fame has surely been through some interesting situations. Sure, part of the guy's job is driving America's scenic backroads but his main task is finding the lost treasures of the recent past. As the program has shown time and again, the pickers must dig through the clutter in yards stacked with steel objects, traverse attics filled with who-knows-what, scale the rafters of old barns, and climb about in piles of what others consider junk in search of "rusty gold." The work is more dangerous than people may realize, which can clearly be seen in the Season 12 episode "Dangerous Picking." Who would've thought one of the most dangerous encounters Mike Wolfe had would have come from knocking on doors?
Get off my property!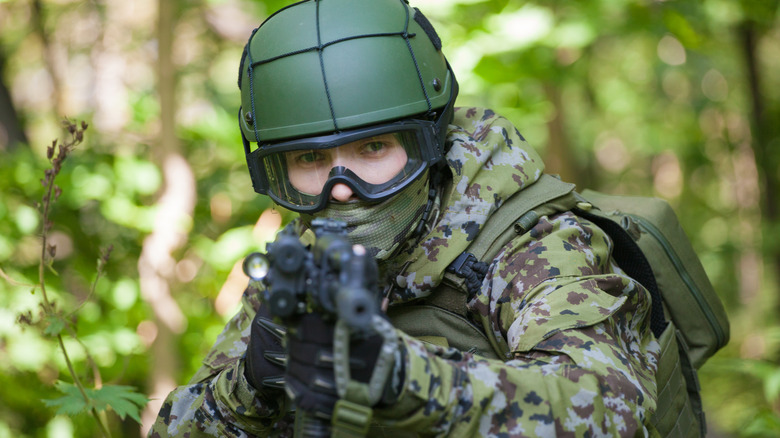 Shutterstock
One of the big things that makes "American Pickers" hit the way it does is the people the pickers meet. The show doesn't just highlight the goods being found in the proverbial mountains of forgotten hoards, but instead introduces you to the plethora of people Mike Wolfe and (formerly) Frank Fritz encountered during their adventures. Most of the time, the folks they deal with are nice and happy to haggle over a few items. Others are endlessly amusing personas brought to internet fame after appearing on the show. Think Mole Man and Prince Mongo. And, at least one other very memorable person viewers didn't see but whom likely Mike has never forgotten. 
When the show was still a fledgling production during the olden times of 2011, Wolfe did an interview with Southeastern Antiquing and Collecting Magazine. During the interview, he talked about the time he'd had a gun shoved in his face. According to Wolfe, he knocked and the homeowner answered the door — albeit with a pistol pointed right at Wolfe. Fortunately, Mike's got a pretty cool head and a quick wit though, explaining that "all I could think of to say was, 'Hey is that [pistol] for sale?'"
Back then, the picker said he'd only been run off of property a couple of times and that situations like the pistol incident were exceedingly rare.