Where Is Convicted Drug Smuggler Paul Le Roux Today?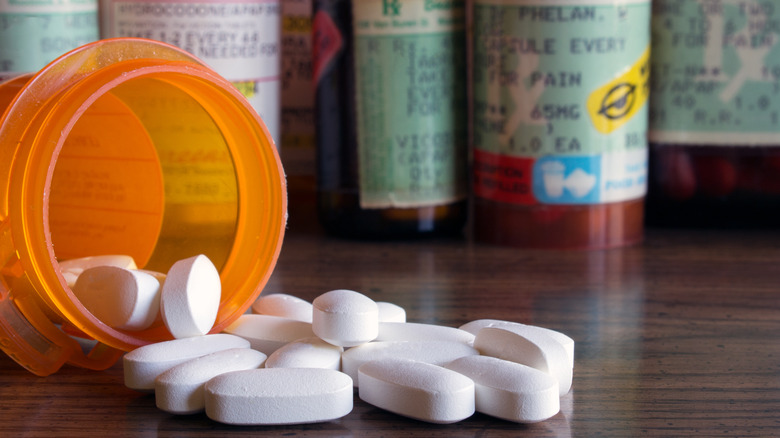 Shutterstock
Paul Le Roux started out as a computer programmer and later became one of the world's most wanted criminals. According to DW, he was an international drug smuggler and arms dealer who had his own band of mercenaries to do his bidding. Born in what was then Rhodesia — now Zimbabwe — Le Roux moved to South Africa with his parents in 1984. He moved abroad in the 1990s, where he showed his programming prowess by developing open-source encryption software known as E4M.
By the early 2000s, Le Roux's first criminal enterprise — an online pharmacy called RX Limited — had taken off. This company operated call centers and websites that took orders for prescription drugs, primarily for painkillers. The illegal pill mill cashed in on the opioid crisis in the United States, and it is believed to have netted Le Roux about $400 million (via the Star Tribune). Le Roux used some of his drug profits to expand into other lucrative global endeavors, including dealing arms in Indonesia and smuggling cocaine into Australia. He also somehow managed to build a business dealing methamphetamine made in North Korea.
The capture of Paul Le Roux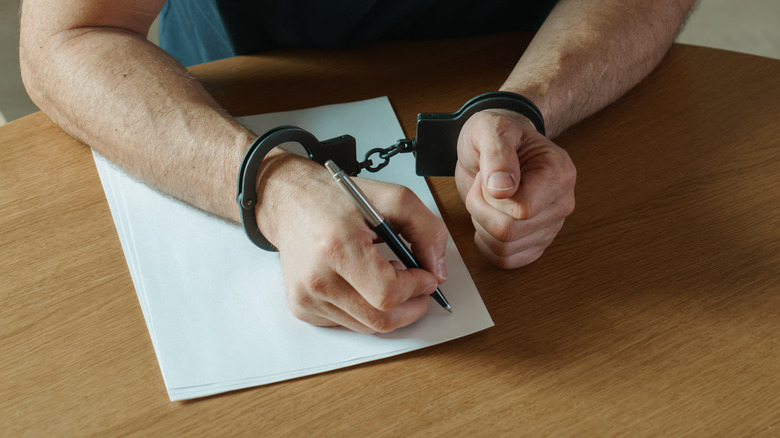 Shutterstock
Paul Le Roux oversaw his operations from a penthouse in Manila, Philippines, and he even established his own village in Somalia, which was guarded by his own militia. Le Roux obtained his security force through a company called Echelon Associates, which hired former military personnel to scout and safeguard smuggling routes and to threaten and kill those who crossed Le Roux (via The New York Times). But in September 2012, Le Roux saw his empire fall after he was arrested in a Drug Enforcement Agency sting operation in Monrovia, Liberia (via Wired). In what would be his final hours of freedom, Le Roux was lured to the city to meet with a purported member of a Columbian drug cartel to discuss selling him cocaine and methamphetamines. 
After initially resisting arrest, Le Roux quickly changed his tune as he was taken aboard a flight to the United States. Eventually, he agreed to help the authorities capture his criminal associates in exchange for a lighter prison sentence. For years, Le Roux was hidden in federal custody while working on numerous operations to bring down other criminals in his organization (via the Star Tribune). Moran Oz, an RX Limited employee, was just one of the people Le Roux helped get arrested. He also aided in the capture of Joseph Hunter, the head of Echelon Associates, and two other associates involved in the 2012 killing of Filipino realtor Catherine Lee (via The New York Times). Le Roux even testified at the trials of his former associates and said that he ordered them to murder Lee.
Paul Le Roux pays for his crimes
Shutterstock
In June 2020, Le Roux finally had to face the music for his crimes. He was sentenced to 25 years in federal prison, but the years he spent in federal custody were credited as time served. As reported by Wired, Judge Ronnie Abrams commented on Le Roux, saying, "The scope and severity of Mr. Le Roux's criminal conduct is nothing short of breathtaking. I have before me a man who has engaged in conduct in keeping with the villain in a James Bond movie." Le Roux is currently serving time at an undisclosed federal prison.
Once the former drug kingpin completes his sentence in the United States, Le Roux may be extradited to the Philippines to answer for some of his crimes there. These crimes include a 2009 shipment of arms seized by the government, the killing of Catherine Lee, and various other murders. Rizaldy Rivera from the Philippines' National Bureau of Investigation spoke to Wired about Le Roux's crime in the country: "Many lives were lost including the brutal death of Catherine Lee. He has to answer for this under our judicial system." Le Roux, however, has other ideas for his post-prison life. In a letter to the court, he wrote, "I plan to start a business selling and hosting bitcoin miners" using a special chip that would generate bitcoin faster than anything currently on the market.