The Unbelievable Story Behind Charlie Chaplin's Attempted Murder
Topical Press Agency/Getty Images
Controversy dogged silent movie icon Charlie Chaplin throughout his life. As reported by The Telegraph, the British-born actor was banned from working in Hollywood in 1948. This ban came from the Federal Bureau of Investigation after he got on the wrong side of the House Un-American Activities Committee. Four years later, he returned to Britain with his family for a visit, only to be told never to return to the U.S. At this point, Chaplin had lived in America for around four decades.
This dramatic Chaplin tale is just one of many, though. The supposed attempt on his life and the remarkable and mysterious circumstances surrounding it is another example, and it's a rollercoaster from start to finish.
In 1924, per The Vintage News, Chaplin was invited to an A-list party aboard William Randolph Hearst's magnificent yacht, Oneida. As reported by History, Hearst was an entrepreneur who controlled more than 40 different newspapers and a film company over the course of his career. Chaplin was on his guest list for the star-studded event on the Oneida, as was one Thomas Ince, an acclaimed film producer. Ince arrived at the weekend-long event on November 16 and soon found himself the victim of a purported tragedy that would cost him his life. It seems that it could have been Chaplin murdered instead, though.
Sinister scandal or sad sickness?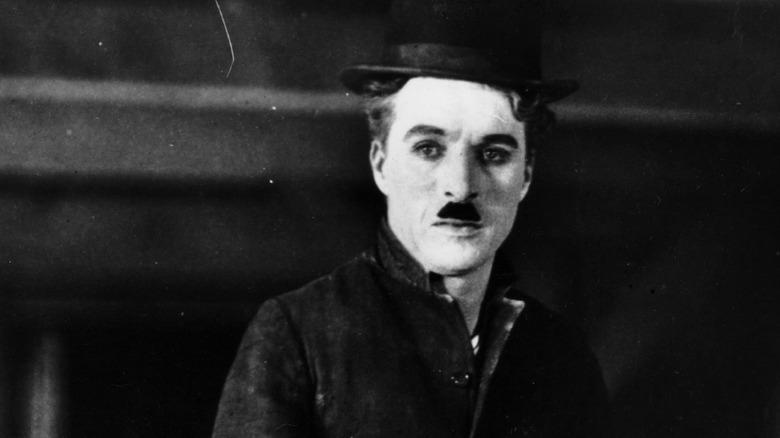 Topical Press Agency/Getty Images
Allegedly, William Randolph Hearst believed Charlie Chaplin had engaged in a tryst with Marion Davies, a fellow movie star who had also been Hearst's mistress at the time. In the version of events The Vintage News recounts, the furious media mogul searched the ship for Chaplin, believed he had found him in the darkness of night, and fired his gun at him. Sadly, the man he shot turned out to be Thomas Ince.
As the story got around, it became more incredible. The Los Angeles Times supposedly boasted the headline "Movie Producer Shot on Hearst Yacht!", but these words were swiftly removed from the public eye, and it is still unknown whether this really happened. Ince became very ill — during his 42nd birthday party on the boat, no less — and returned home with his family and doctor, dying in Los Angeles on November 19. The official cause of death, reportedly, was heart failure.
According to the New England Historical Society, a witness on the yacht claimed to have seen Ince hurried away, bleeding from the head. Elsewhere, other sources say a water taxi took the ulcer-stricken man to land for treatment. The mystery lives on today, with rumors of lies and hush money abound. And if anyone had the resources and influence for such a cover-up, it would have been Hearst.