The Most Infamous Crime Machine Gun Kelly Committed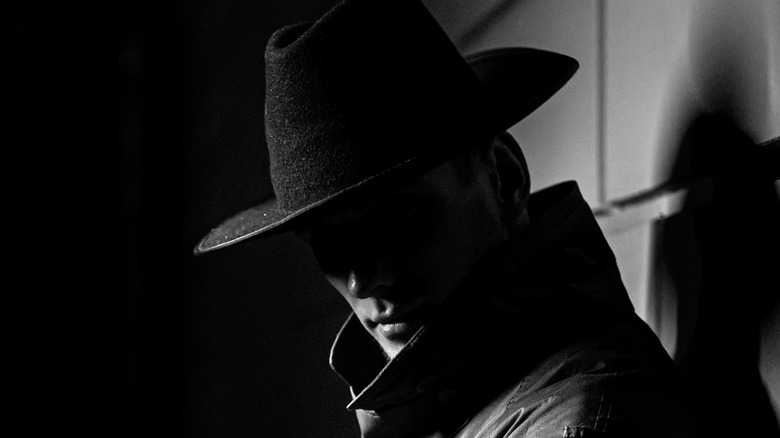 Shutterstock
A native of Memphis, Tennessee, George Kelly Barnes was raised in a wealthy family and led a reasonably normal life until he dropped out of college at the age of 19. Without his parents' money, George began experiencing serious financial hardship. And instead of securing legitimate employment, he turned to a life of crime.
As reported by Crime Museum, most of George's money came from petty crimes and thefts — until he met a woman named Kathryn Thorne. With her help, George expanded his criminal ventures to include bootlegging alcohol. Kathryn also bought him a machine gun, gave him his famous nickname – "Machine Gun Kelly" – and encouraged him to join her in robbing banks.
Although he was known throughout Oklahoma and Texas as a "gangster," George's most famous crime was the successful kidnapping of a wealthy oil tycoon. On the evening of July 22, 1933, Machine Gun Kelly and an accomplice abducted Charles F. Urschel from the patio of his Oklahoma home. Four days later, Charles's friend J.G. Catlett received a package via Western Union. As reported by the Federal Bureau of Investigation, the package contained four letters.
One letter, which was addressed to J.G., was handwritten by Charles. In the letter, Charles asked J.G. to act as an intermediary between authorities and his kidnappers. A separate letter, which was also addressed to J.G., directed him to travel to Oklahoma City for further instructions and to not communicate with Charles's family in any way. 
Charles F. Urschel's release and Machine Gun Kelly's arrest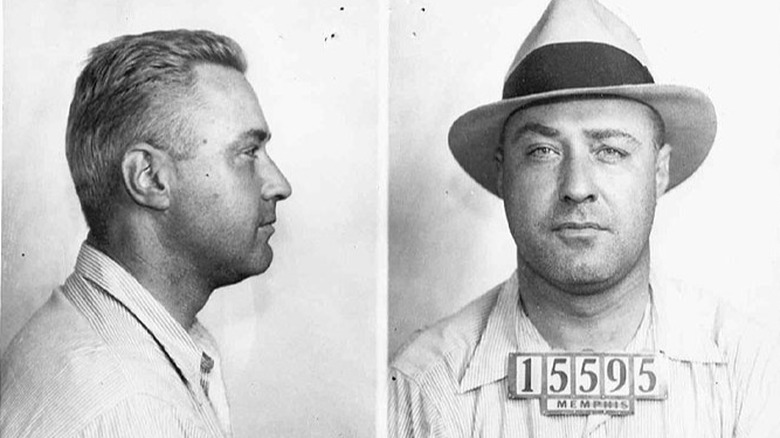 Memphis Police Department
The package also contained a letter from Charles F. Urschel to his wife and a typewritten letter to E. E. Kirkpatrick of Oklahoma City. As reported by the Federal Bureau of Investigation, the letter addressed to E.E. contained a ransom note, which demanded $200,000 in exchange for the oil tycoon's return.
Following the receipt of a second ransom note, the FBI arranged for the kidnappers to be paid $200,000. Charles was released and returned home "exhausted" but otherwise unharmed, per the FBI.
The bureau reports that Charles provided detectives with a thorough description of the abduction, his captors, and the property where he was held. George and Kathryn Kelly were immediately identified as suspects in the kidnapping, and investigation led authorities to a farm owned by Kathryn's mother.
Although George and Kathryn fled the home after their hostage was released, authorities arrested Kathryn's relatives as accessories in the crime. Three months later, the pair was apprehended in a joint effort between the FBI and the Memphis Police Department. The pair was subsequently changed with the kidnapping of Charles and sentenced to life in prison.
As reported by the FBI, Machine Gun Kelly died of a heart attack on July 17, 1954, at just 59 years old. Kathryn Kelly was released from prison early amid accusations that FBI agents intimidated her attorney. Crime Museum reports she died in 1985 at the age of 81.