This Is The Coldest Place On Earth You Can Actually Live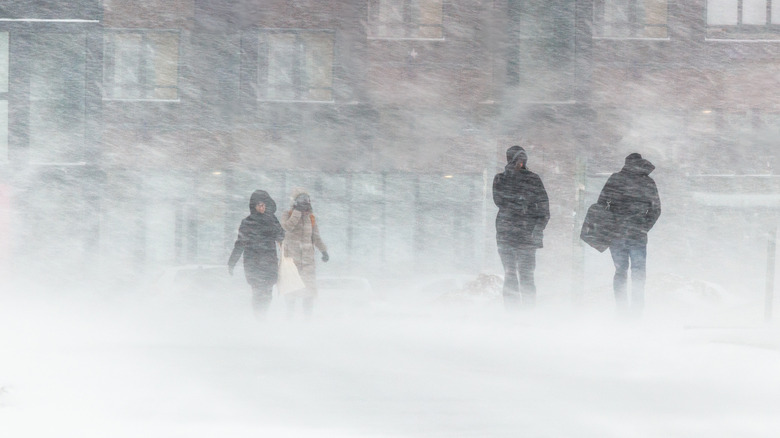 Shutterstock
Where is the coldest place in the world to live? Is it in Greenland? What about those terrible Midwest winters in the United States? What weather conditions does Santa Claus in the North Pole face?
Greenland does have cold weather — much of the year temperatures are 32 degrees F. Part of this is because seas — some always frozen — surrounding the island. Much of the land, some 85% of it, contains nearly 5000 feet of ice. Two of the chilliest towns lie to the north: Upernavik and Kangerlussuaq. Their temperatures can doop down to -4 degrees F and -5.8 degrees F. Most of the population lives near the coast, where temperatures can hit as high as 20 degrees Celsius or 68 degrees F in the summer months (from World Atlas). So Greenland gets some warmth, although the climate is considered Arctic. Cold but not topping the list by any means.
For some of the harshest winters around, look at the U.S. Midwest, where Thrillest ranked the worst weather in all 50 states and found Minnesota, Michigan, and North Dakota in the top 5 (Alaska and Maine also made the list). One of the most shiver-inducing cities in the United States, for instance, is International Falls, Minnesota, according to Tree Hugger. Residents there see 60 nights a year with zero-degree temperatures and about 71 inches of annual snowfall. It's so cold the place is known as the "Ice Box of the Nation," said NPR. No wonder just under 6000 people make International Falls their home.
A cold place to call home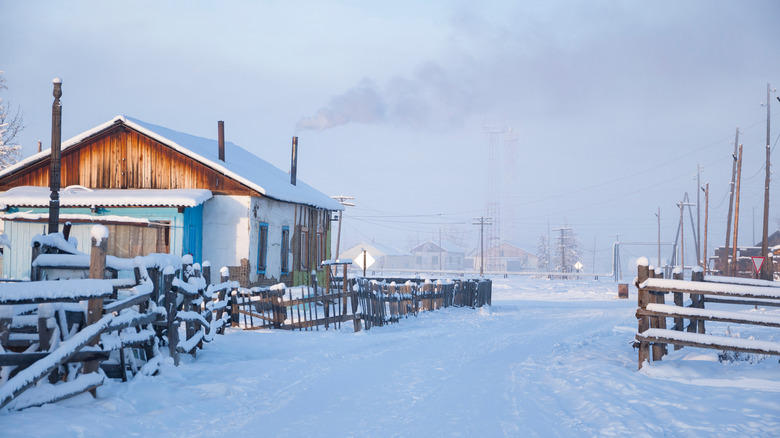 Shutterstock
If you bet that the North Pole hosted temperatures guaranteed to freeze Kris Kringle and his reindeers, you're close to uncovering the chilliest inhabited space on earth (but not correct — the winning town is about 1,800 miles south of the North Pole ). Oymyakon in eastern Siberia wins, according to Condé Nast Traveler. The town celebrates their coldness milestone and, even, put a monument in the town square to mark that time in 1924 when they broke their own icy record—96 degrees below zero F. Now that brings new meaning to freezing temps.
Oymyakon formed sometime during the 1920s after herders became aware of the area when bringing their reindeer to a thermal spring for water each winter. The Russian word Oymyakon translates to "water that doesn't freeze." Kind of funny for a town where the big holiday is called the "Cold Pole Festival," with residents frolicking in the frigid air by participating in reindeer and dog sled races, and ice fishing.
Still, the community of 500 calls the spot a word that warms the heart: home.