What Really Happened To The Children Of God Cult?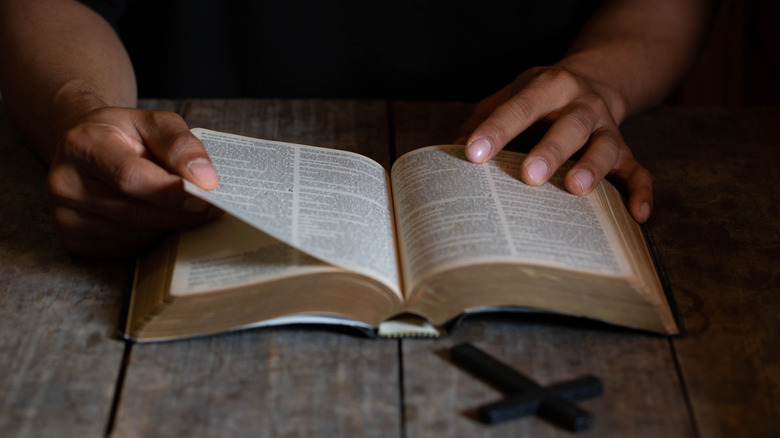 Shutterstock
"Who are the real rebels of today? We are the true lovers of peace and love and truth and beauty and God and freedom; whereas you, our parents ... are on the brink of destroying and polluting all of us and our world if we do not rise up against you in the name of God and try to stop you." 
It's quite a piece of rhetoric, as quoted by Rolling Stone, especially when sold from the feverish, white-bearded face of David Brandt Berg, founder of the rape-abuse-incest cult Children of God. And it's no hyperbole to describe Children of God in that way, no matter its comparatively subdued roots as an escapist, Christian motif-laced hippie commune in 1960s Huntington Beach for "middle-and upper-middle-class kids who found that chasing materialism didn't work." It spread from "colony" to "colony," a virus of pedophilia, as the nauseatingly unaware apologist Children of God website depicts, through California, the U.S., out to Europe, Latin America, the Philippines, and more.
By 1972, leader David Brandt Berg, who died in hiding in 1994, had painted himself a Messiah second in importance only to Jesus, concocting "bizarre sexual dictates" between individuals, groups, teenagers, and adults, where, "He did not hesitate to call for somebody's wife, somebody's mother and, eventually, someone's child." He even wanted to engineer a perfect bloodline, and orchestrated his son's birth and subsequent breeding with his own granddaughter.
If you or someone you know is dealing with spiritual abuse, you can call the National Domestic Violence Hotline at 1−800−799−7233. You can also find more information, resources, and support at their website.
The cult shifted shapes, but didn't vanish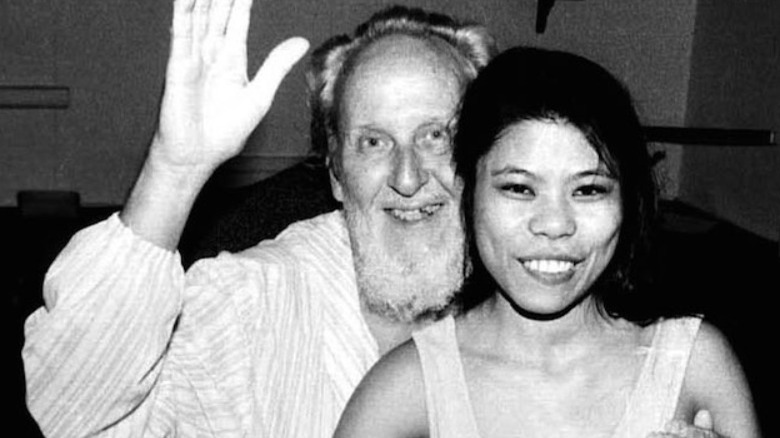 Wikimedia Commons
Children of God, which by the 1970s had grown to 10,000 members in 130 worldwide communities (per the BBC), was "hell on Earth" for anyone born into it, as survivor Verity Carter recounts on the BBC, "It happened a step at a time and many of the adults did not see how extreme it had got until it was too late." Those in the rest of the world, especially social workers, were "systemites" — blind followers of a system of abuse and ignorance — and "flirty fishing," as Rolling Stone explains, was the cult's snare-by-sex recruitment scheme where current members lured such "systemites" through sex, and otherwise faced further torture themselves. Among those who grew up in the cult? Actors Joaquin Phoenix and Rose McGowan, whose parents can be credited with extricating them as soon as they realized what was really going on. 
So if the truth of the Children of God cult is so well-known, so widespread, and so commonly covered, we can assume that the cult is no more, right? The FBI and Interpol, fed by informants, were both investigating the Children of God by the early '70s under accusations of child abuse, rape, incest, kidnapping, and incarceration, as The Guardian says. In 1974, the New York attorney general's office declared them a "cult."
But no. The Children of God never disbanded. It was simply rebranded as the "Family of Love" in 1978, and then "The Family International" in 2004.
The Family International exists to this day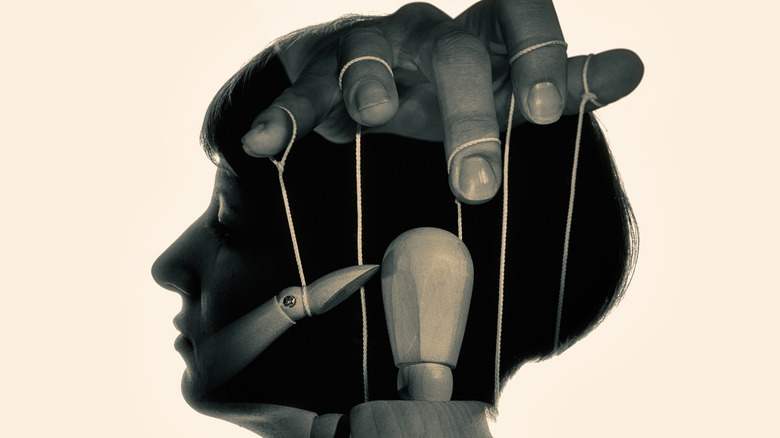 Shutterstock
At present, The Family International website contains benign smiles, vaguely doctrinal phrase-droppings like "message of faith" and "love put into action," and stresses a non-coincidental emphasis on "international." After all, the cult survived through indoctrination overseas.
Back in the early '90s, while law enforcement agencies were investigating the cult's groups in the U.K., Argentina, Italy, Australia, the Philippines, and more, their founder Berg fled to Portugal. He died there in 1994, but not before ordering various cult materials to be destroyed to cover his tracks, including his book "The Story of Davidito," a savagely hateful and demented "762-page cult-produced religious tome that graphically chronicles Ricky's [Berg's son] sexual abuse as a toddler," as Rolling Stone says, depicting him as "the Chosen One." The FBI and Interpol's investigation was linked to Berg directly, as The Guardian says, so when Berg died, they didn't have enough evidence to prosecute. And so, the cult still exists.
At present, the Children of God — now rebranded as The Family International — might not be totally destroyed, but it's at least dwindled to a mere 1,450 worldwide members. According to its website, they're "committed to sharing the message of God's love with people around the globe." Their History page talks of their "colorful history," while under Sexuality it states, "Heterosexual relations, when practiced as God ordained and intended between consenting adults, are a pure and natural wonder of God's creation, and permissible according to Scripture."
If you or someone you know is dealing with spiritual abuse, you can call the National Domestic Violence Hotline at 1−800−799−7233. You can also find more information, resources, and support at their website.