The Strange Reason Orson Welles Wore A Fake Nose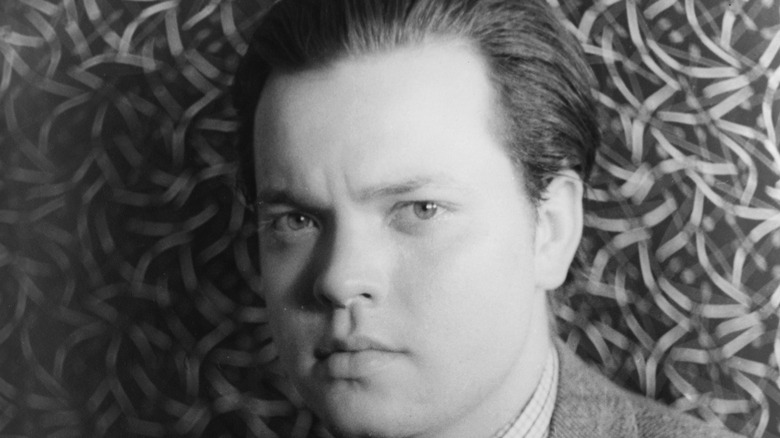 Donaldson Collection/Getty Images
Orson Welles is a legend of the film industry. A jack of all trades, Welles' career as a director, actor, writer, and producer impacted the worlds of radio, theater, and film. Welles made his film debut co-writing, producing, and directing 1941's "Citizen Kane," which is widely regarded as the greatest film ever made. But one thing even some film buffs may not know is that Charles Foster Kane's nose was one of several prosthetic noses Welles wore throughout his career.
No amount of applause, awards, or accolades can cancel out a man's insecurities. Although he made a living on stage and screen for the world to see, one of Welles' biggest insecurities was right in the middle of his face. The Criterion Collection, a company that distributes critically acclaimed films, even made an eight-minute documentary about Welles' multiple noses, titled "On the Nose." "In most of the films that I appear in, I put on a false nose," Welles says in a recording featured in the documentary. "Usually as large as I can find."
It's peculiar that Welles would not only choose to wear false noses routinely, but also that he would opt for dramatically large ones.
Orson Welles thought his nose was too small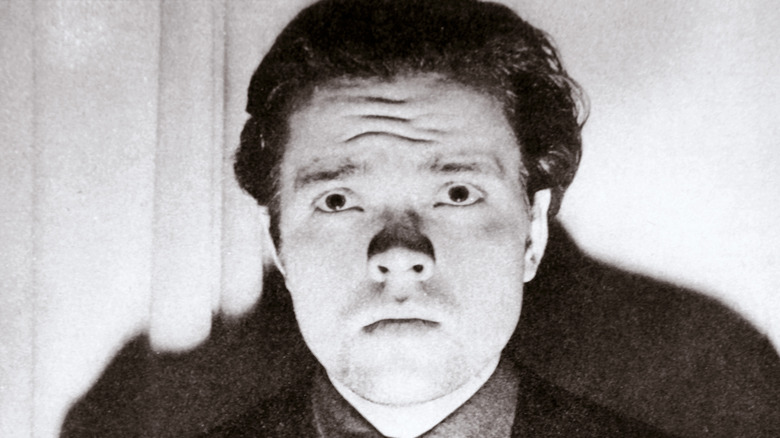 Heritage Images/Getty Images
According to Vulture, Orson Welles wore a prosthetic nose most of the time because "he thought his own was too small and dainty and lacked character."
In an excerpt from Lewis Gilbert's 2010 autobiography, "All My Flashbacks," Gilbert recalled directing Welles in "Ferry to Hong Kong" in 1959 and ordering a makeup test for the actor. Makeup tests allow makeup artists to try out actors' looks for a movie or scene. "No, that's not for me," Gilbert recalled Welles telling him (via Express). "I have one problem with my face — my nose. It's too small, and I always fix that myself." Gilbert recalled asking him how he "fixed" his insufficient nasal region, to which Welles replied, "It's all arranged. I had a parcel sent ahead specifically. Everything for making a false nose is in it."
Welles proceeded to put on his own fake nose every day, with mixed results. "Some shots had the nose tilting upwards; others had it tilting downwards," Gilbert recalled. "Occasionally it went sideways and in one shot it was suddenly big and hooked."