How This Titanic Survivor Ended Up A Hero In Both World Wars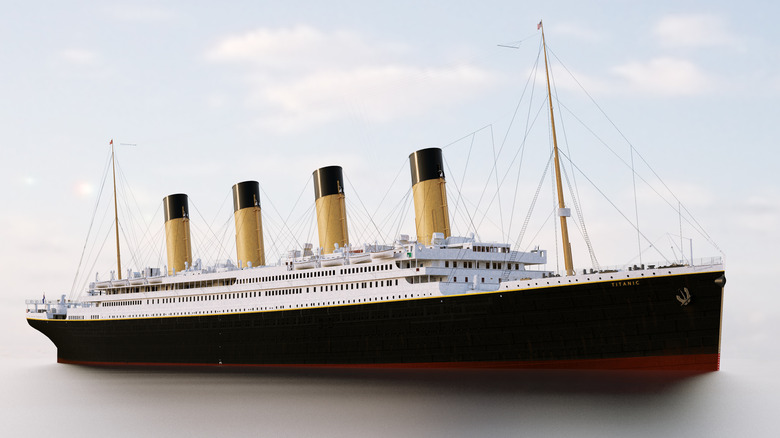 Shutterstock
Over 1,500 people died when the Titanic sank on April 15, 1912. Among the 706 survivors was Charles Lightoller, the oldest crew member to survive the tragedy at age 38 and an essential witness during the American and British inquiries. According to Britannica, he would later support the captain's decision to keep the ship's speed. Lightoller started sailing in 1888 when he was 13 years old, and he had his fair share of near-death experiences on the sea.
On his second travel on a boat, Lightoller had to deal with a serious accident. When the crew was in the South Pacific, their ship was destroyed by a storm, and they ended up in Rio de Janeiro, Brazil, to fix the boat. However, the city was dealing with a smallpox epidemic and a revolution. In 1889, another storm destroyed Lightoller's ship, and he was stuck on a small desert island with other survivors until they were rescued. During his third trip, the cargo of coats they were carrying caught on fire. Thanks to his efforts to control the fire, Lightoller was promoted to second mate (via Maritime Quest).
In 1898, Lightoller went to Canada to find gold in the Klondike Gold Rush, but he ended his journey as a cowboy in Alberta. As reported by History, he later returned to England.
Charles Lightoller joined the Navy during the Great War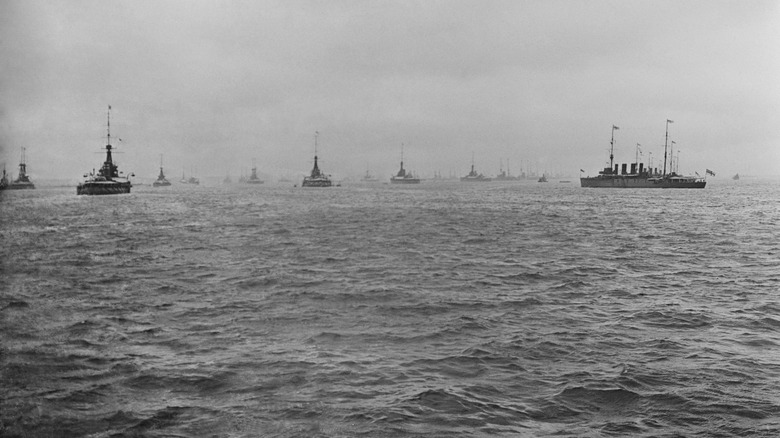 The Montifraulo Collection/Getty Images
For most people, those experiences would be excellent reasons for never stepping in a boat again. However, Charles Lightoller became a Lieutenant of the Royal Navy when Britain entered the First World War, History reports. In 1914, the ship he was in sank, and he once again saved his life by using the lifeboats. In the coming years, he would search for enemies' fleets, head a torpedo boat, and attack a German Zeppelin. Lightoller received a Distinguished Service Cross for his services and became the commander of a torpedo boat destroyer, which ultimately sank during a heavy fog. In 1918, Lightoller and his crew destroyed a German boat near the Yorkshire coast, and he was promoted to lieutenant commander.
After the war ended, Lightoller decided it was time to slow down, so he opened a guesthouse with his wife and bought a boat named "Sundowner," per Encyclopedia Titanica. However, Lightoller could not escape historical events. On May 31, 1940, he received a call asking him to bring his boat to Ramsgate, where a crew would bring it to France for a rescue mission. Lightoller didn't only agree with the proposal, but he joined the mission with his son Roger, and they returned the next day with 130 people on board.
After the end of the war, Lightoller worked building boats for the river police. He died at age 78 of chronic heart disease.