The Real Reason Edgar Allan Poe Went Broke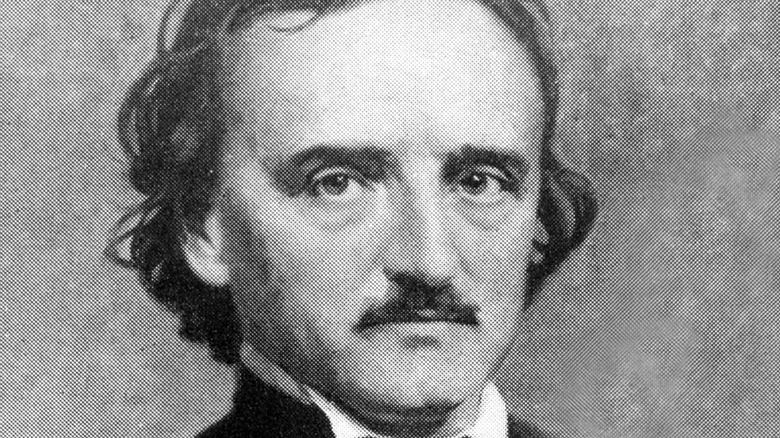 Everett Collection/Shutterstock
Edgar Allan Poe was one of the most well-known writers of the 19th century, penning works such as "The Raven," "Annabel Lee," "The Tell-Tale Heart," and "The Cask of Amontillado." Poe was born in Boston in 1809 to traveling actors. He was only 3 years old when his parents died, and as a result, he was taken in by John Allan — a rich tobacco merchant from Virginia. As a child, Allan groomed Poe to be a successful businessman like himself, but the future writer had other interests, per Poe Museum. Eventually, Poe was sent to the University of Virginia. But being a miser, Allan sent him away without enough funds to support his education, and Poe eventually had to drop out of college.
At 18 years old, Poe published a book titled "Tamerlane." He then enlisted in the military, and after two years, he was able to achieve the rank of Sergeant Major for Artillery. With his military experience, Poe decided to attend the military academy at West Point. But per the U.S. Army Corps of Engineers, the strict rules and environment weren't for him. One of his classmates, Thomas Gibson, said that Poe would spend his time writing poems. Poe decided to quit West Point not even a year into the academy.
Edgar Allan Poe's financial struggles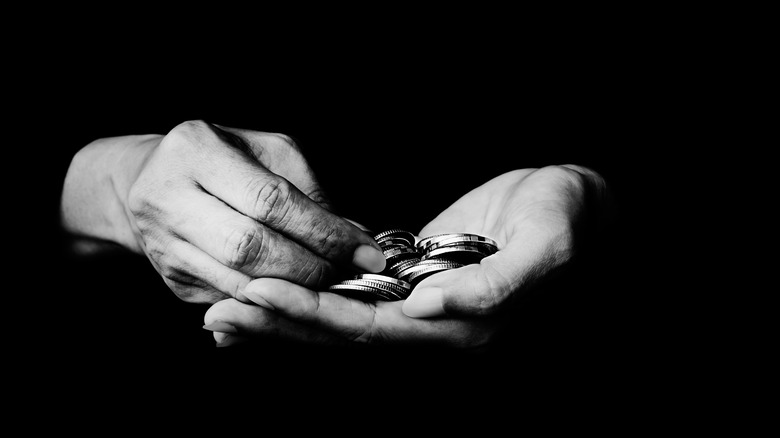 Chayanit/Shutterstock
When John Allan died, he left Edgar Allan Poe out of his will. At that time, Poe was broke, but he continued publishing his works. One of his short stories won in a contest, which paved the way for him to become a writer for the Southern Literary Messenger — a magazine based in Richmond, Virginia (via Poe Museum). Eventually, Poe made a name for himself as a harsh book critic who was not afraid to write his honest views on works despite the popularity of its authors. He wasn't getting paid enough, though, and he eventually quit.
Poe continued to write for various magazines while also working on short stories. However, money was always tight. For the publication of his collection of short stories titled "Tales of the Grotesque and Arabesque," he was reportedly only paid with 25 copies of his own work. This pushed Poe to advocate for higher compensation for writers.
"The Raven" was what propelled Poe further into the limelight. The poem was published in January 1845, and by then, he was popular enough to hold lectures and receive higher pay.
Edgar Allan Poe's bankruptcy filing and low pay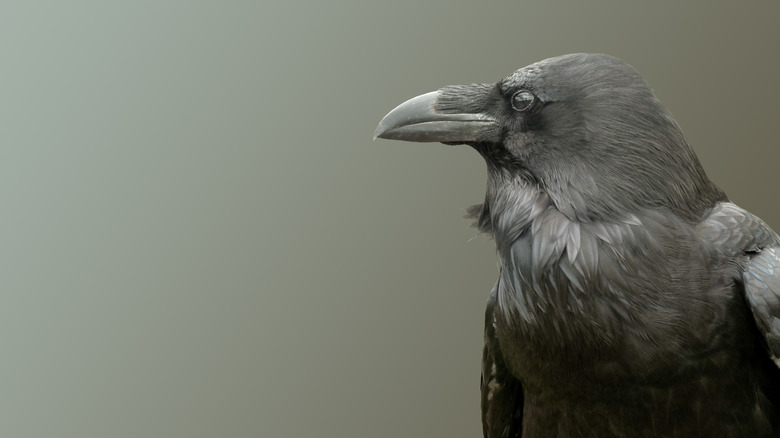 CUTWORLD/Shutterstock
Before the publishing of "The Raven," Edgar Allan Poe was so financially strapped that he filed for bankruptcy under the Bankruptcy Act of 1841. At the time, there was banking instability and a real estate bubble — known as the Panic of 1837 — which caused businesses to shut down. The Bankruptcy Act allowed individuals and business owners to file for bankruptcy to help them to cope with financial losses. Amid his struggles, Poe was taking care of his sick wife, and the commissions he got from his writing weren't enough to cover expenses, per Slate. Poe's bankruptcy filing stated that he was $2,000 in debt, which is about $66,586.10 in today's money (via the Edgar Allan Poe Society of Baltimore).
Although Poe was able to gain popularity later on with "The Raven," it still wasn't a lot of money. According to The Million, the poet was only paid the sum of $9 — a little more than $300 today — for his famous poem. Throughout the remainder of his life, Poe continued to write and publish poems, but he was by no means any richer. Based on the approximate payments he received for all his works and lectures, Poe only earned about $6,200 in total, per the Edgar Allan Poe Society of Baltimore.