The Tragic Death Of David Crosby's Son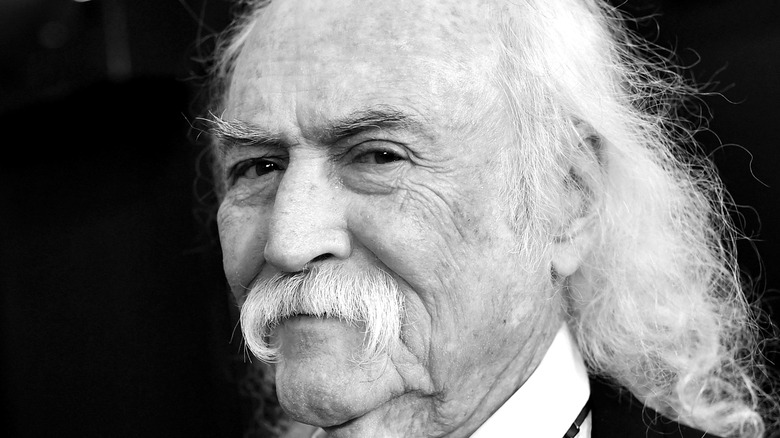 Emma Mcintyre/Getty Images
Grammy Award-winning musician David Crosby, a folk rock pioneer, singer-songwriter and guitarist, has a long and storied career both as a solo artist and as a founding member of the iconic groups Crosby, Stills and Nash, and the Byrds. Over a six-decade musical career, he has sold millions of albums, penned hit songs, and acquired legions of die-hard fans. And the 80-year-old is still going strong with the release of his latest solo album, "For Free," last month (via Rolling Stone). But his career has been fraught with highs and lows, including his addiction to heroin and alcohol, and his arrest on drug and weapons charges in the 1980s, resulting in prison time. He's definitely had his share of hardship, and last year might have been one of his worst.
Crosby lost his biological son with musician Melissa Etheridge and her ex-partner filmmaker Julie Cypher, ironically, in a drug overdose. Beckett Cypher lost his life to drug addiction in May 2020, Etheridge announced in a social media post at the time. "Today I joined the hundreds of thousands of families who have lost loved ones to opioid addiction," she wrote on Twitter. "My son Becket, who was just 21, struggled to overcome his addiction and finally succumbed to it today. ... My heart is broken." Both Beckett and his sister Bailey Cypher, 23, were born via artificial insemination with sperm Crosby donated to the couple (via CNN).
If you or anyone you know is struggling with addiction issues, help is available. Visit the Substance Abuse and Mental Health Services Administration website or contact SAMHSA's National Helpline at 1-800-662-HELP (4357).
Crosby grieves over loss of son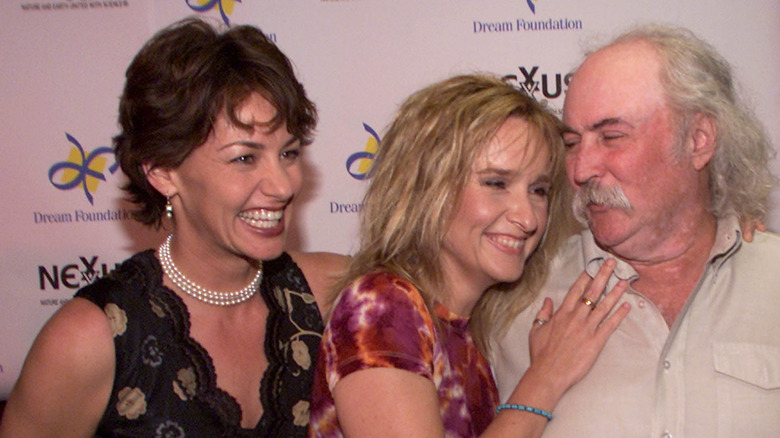 Kevin Winter/Getty Images
When a Twitter user posted at the time that David Crosby was just a donor and had no involvement in Beckett's life, he responded, "Not true," to the now-deleted tweet, but did not elaborate. The following month, Crosby opened up in a Rolling Stone interview about the loss of Beckett. "I didn't get to raise the kid and I didn't mean to raise that kid, but he was here many times," Crosby said. "I loved him, and he loved me, and he was family to me."
Crosby called the loss "hard." "You're not supposed to have your kids die before you die. That's a real punch in the face. It's like a train hits you, and then you have to get back up. So I'm having a hard time. It's a real hard one, and I haven't yet cried, and I'm gonna, and it's hard." When Etheridge and Cypher, considered pioneers among celebrity same-sex couples, first had Bailey in 1997 and Beckett a year later, they did not identify the father (via Variety). But in 2000, they revealed it was Crosby. The couple, along with the children and Crosby and his wife Jan Dance, appeared on the cover of Rolling Stone and in a later interview described how they planned to raise the children as a same-sex couple. Crosby has four children of his own, two sons and two daughters.