The Real Reason Mike Richards Just Stepped Down As Jeopardy! Host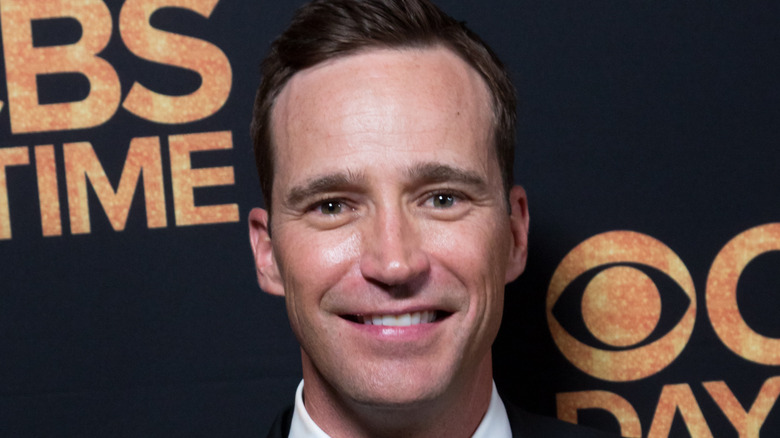 Greg Doherty/Getty Images
While it can be argued that the late "Jeopardy!" host Alex Trebek is just one of those irreplaceable television personalities, the show had to go on, and his death in November 2020 had fans speculating on who could step up to the plate and replace him. After a series of celebrities, including actors LeVar Burton and Mayim Bialik, former "Jeopardy!" champion Ken Jennings, and Green Bay Packers quarterback Aaron Rodgers, had their turn as guest hosts, one man emerged earlier this month as the leading contender to replace Trebek, and that was "Jeopardy!" executive producer Mike Richards.
When Richards and Bialik were announced on August 11 as "Jeopardy!"'s new hosts (via The New York Times), with Richards hosting the daily syndicated show and Bialik appearing on primetime specials, fans were up in arms, and it wasn't because Richards was far from the most recognizable candidate to take over from Trebek. Rather, it was the reports linking him to several cases of alleged workplace harassment and discrimination, mainly during his time as executive producer of "The Price is Right," as covered by The Daily Beast.
Despite the controversy, Sony Pictures Television stood by their man for as long as they could, but that all changed on August 20 when Richards announced that he would be stepping down from his duties as "Jeopardy!"'s new host. Here's why he chose to resign just nine days after officially getting the coveted job.
Richards resigned after a newer report revealed even more controversy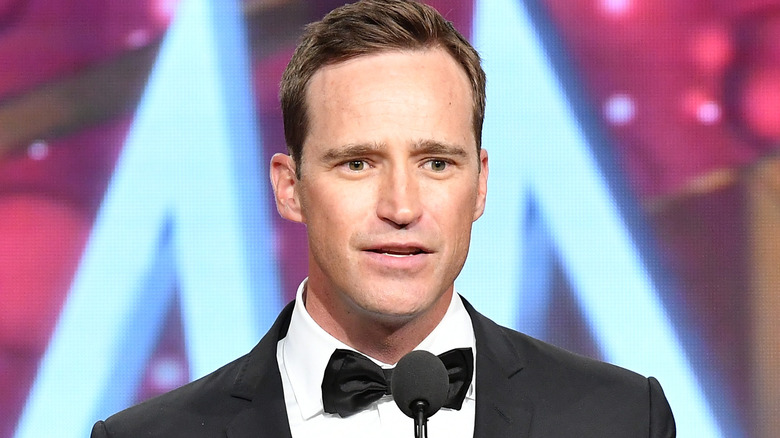 Earl Gibson Iii/Getty Images
On the morning of August 20, The Ringer's Claire McNear tweeted an official statement from Sony, where Mike Richards explained that "moving forward as host would be too much of a distraction for our fans" and that Sony Pictures Television will resume its search for Alex Trebek's permanent replacement, with guest hosts once again helping out in the interim. No, it wasn't just the allegations from his time with "The Price is Right" that led to Richards' decision to step down effective immediately, though you would be forgiven if you thought that was the main reason.
McNear also happened to be the individual who published an even more recent expose on Richards' alleged track record of sexism — and his apparent penchant for cracking inappropriate jokes. On August 18, she noted on The Ringer that during his time hosting "The Randumb Show," a podcast that ran from 2013 to 2014, Richards "repeatedly used offensive language and disparaged women's bodies." During one episode in September 2014, which aired shortly after the iCloud celebrity photo leak, the producer was heard asking his assistant and his co-host, who were both much younger women, if they had ever taken intimate pictures of themselves. Both women were clearly uncomfortable with Richards' line of questioning, which had him asking at one point if his co-host took photos of her breasts. 
Additionally, The Ringer's review of Richards' show also revealed that he had used derogatory terms for little people and the intellectually disabled. He also was heard using racially insensitive language on multiple occasions and repeatedly poking fun at one of his co-hosts' financial problems.
Sony felt Richards carried too much baggage following the latest expose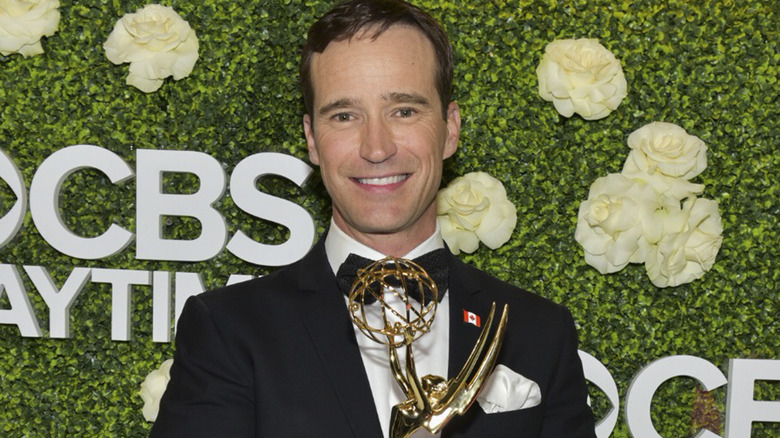 Rodin Eckenroth/Getty Images
Shortly after The Ringer pressed Sony and Mike Richards' agent for more information on "The Randumb Show," all 41 episodes of the podcast — as well as the show's hosting site — were taken down. Richards also issued a statement to the publication where he acknowledged and apologized for his previous remarks. "It is humbling to confront a terribly embarrassing moment of misjudgment, thoughtlessness, and insensitivity from nearly a decade ago," he wrote. "Looking back now, there is no excuse, of course, for the comments I made on this podcast and I am deeply sorry." Richards described his podcast as "a series of irreverent conversations" between longtime friends, adding that he now realizes the things he said are unacceptable and offensive.
That wasn't the first time in recent weeks that RIchards had to address his controversial past, and as Variety reported, the Anti-Defamation League requested an investigation on the executive producer following The Ringer's report. But even with Richards apologizing for taking his brand of politically incorrect humor too far, Sony reportedly felt that his image was "too battered" for him to represent a long-running and respected brand such as "Jeopardy!" as the game show's new host. He will, however, remain in his old role as executive producer, as Sony confirmed in a statement to Variety.