Where Are Jim Jones' Descendants Today?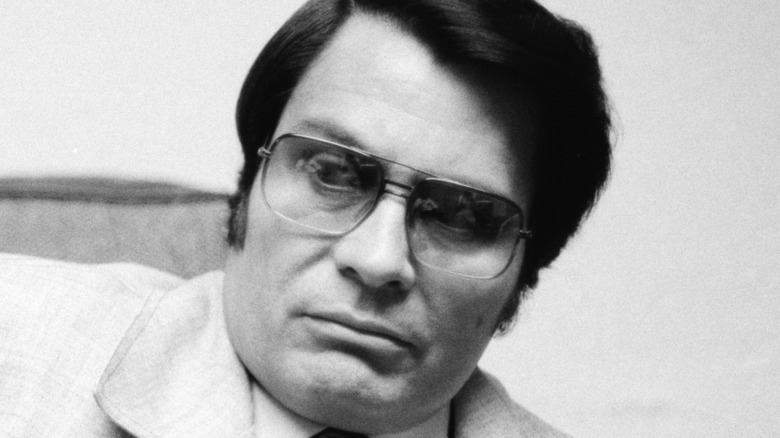 Janet Fries/Getty Images
The history of the last few decades includes the names of cult leaders whose memories are attached to mayhem and even mass murder. There was, of course, the Manson family, led by the infamous Charles Manson, and in the 1990s, there was Marshall Applewhite who, along with his wife and 27 of his followers, committed mass suicide, as History reports.
However, perhaps no cult leader of the modern era is responsible for more deaths than Jim Jones. Back in 1978, Jones ordered his followers, known as the Peoples Temple, to commit heinous acts of mass murder and mass suicide that is almost unthinkable four and a half decades later. As Britannica reports, over 900 people drank a poisoned cocktail of fruit juice and cyanide, and Jones himself was found dead of a gunshot wound. At the time, it was the largest mass death of Americans in history, eclipsed only by the September 11, 2001, terrorist attacks.
Three of Jones' adult sons — Jim Jr., Tim, and Stephan — survived by virtue of being out of town for a basketball game when the massacre occurred, as ESPN reported. All three men would spend the next several decades dealing with their roles in their father's legacy.
Two of Jim Jones' sons are still living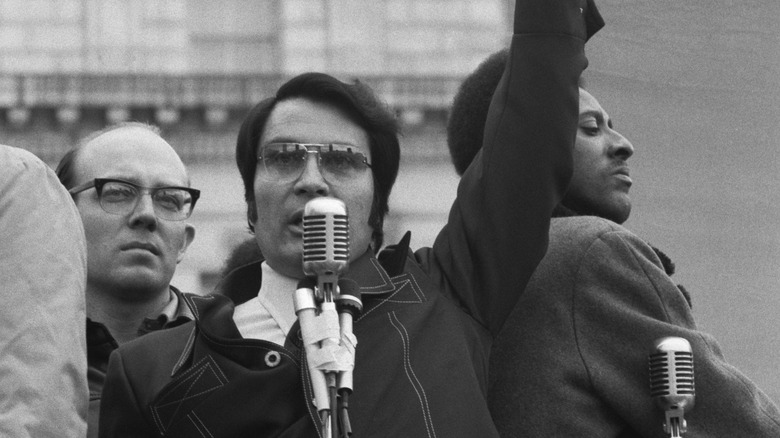 Janet Fries/Getty Images
In 2019, Stephan Jones told Haaretz that he pleaded with the U.S. embassy in Guyana for a helicopter ride to the compound where his father was carrying out a mass-murder/mass-suicide spree. The embassy wouldn't listen, he said, and even if he'd managed to get help, he would have been too late. After the massacre, he spent a few months in a Guyanese prison while authorities sorted things out. He then returned to the United States and struggled with drug addiction, before settling into a quiet life of anonymity as an office furniture executive in California.
Jim Jones Jr. also returned to California and, like his brother, struggled with mental health issues, survivor's guilt in particular. He married and had children, one of whom was a promising basketball player as of 2007, according to ESPN. In fact, Jones had given up basketball after the massacre, and only took interest in it again when his son started playing.
Tim Jones, who was born Tim Tupper and was adopted by Jim, also went back to the States. In 1978, as The New York Times reported, he appeared before a San Francisco grand jury and refused to answer questions. He appears to have died in 2019, according to an obituary provided by San Diego State University, written by his brother, Stephan.